Ather says that 99% of their customers opted for the higher-spec 450 variant and hence they have decided to chop off the entry level 340 variant from their line up.
Ather Energy had launched two electric scooters in their line-up – the 340 and 450. Now, Ather has discontinued the entry level 340 electric scooter. The company has already de-listed the 340 from their official website and took to social media to announce the discontinuation of the 340. The reason cited is that almost 99% of the customers opted for the higher 450 variant in spite of its higher pricing.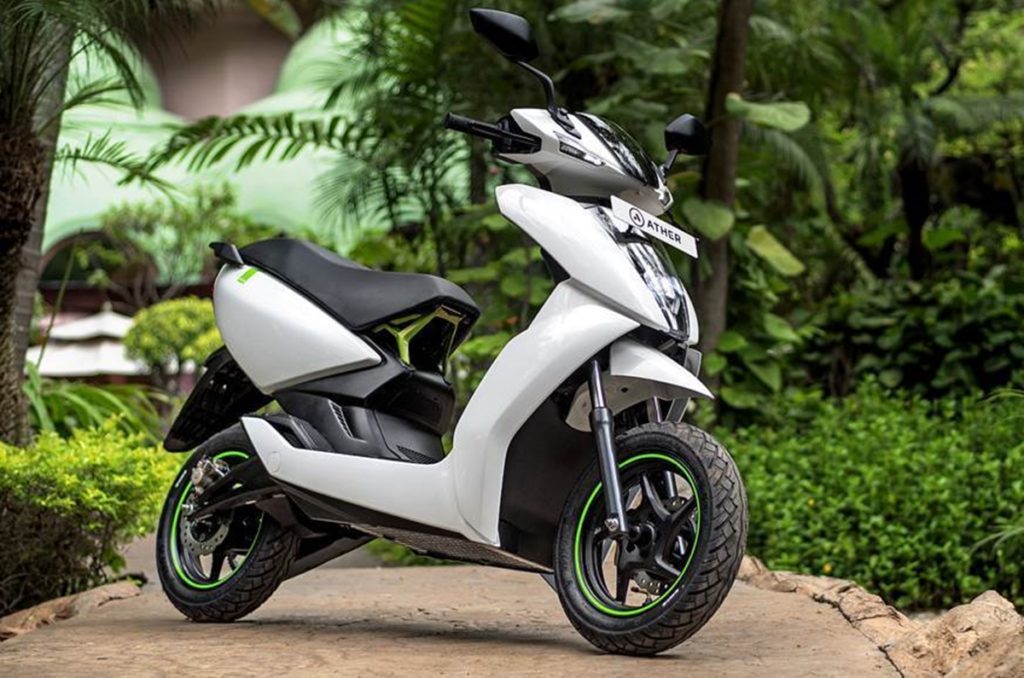 The Ather 340 retailed at a price of Rs. 1.02 lakhs while the Ather 450 retails for a price of rs. 1.13 lakhs, both prices on road-Bangalore. Its interesting to note that it is the cheaper 340 which has been discontinued and for those 1% of the 340 customers, Ather will continue to offering support with service and over-the-air updates. However, it is unclear if Ather will introduce a new entry-level variant or if there will be one with even higher specs.
This decision will also help Ather streamline its production process and cater to demand more swiftly. Currently, Ather operates out of a facility outside of Bangalore which has an installed capacity of 30,000 units per annum. The Ather 340 and 450 were produced on the same production line and both shared a lot of components as well. Having discontinued the 340, the production process can be more efficient and it should pace up for faster deliveries of the electric scooter.
Also Read : Hero Dash Electric Scooter Launched – Price And Details
Both the Ather 340 and he 450 have absolutely the same design and get the same features too. However, the Ather 340 uses an electric motor which produces 4.4 kW of power and 20 Nm of torque while the 450 produces 5.4 kW of power and 20.5 Nm of torque. Also, the 340 uses a smaller 1.92 kWh lithium-ion battery while the 450 uses a 2.4 kWh unit which also restricts its range. The top-speed of the 340 too is limited to 70 khp while the 450 can go up to 80 kph.
Also Read : Okinawa Praise Pro Electric Scooter Launched in India for Rs. 71,990
The Ather electric scooters are rather well equipped though. It gets a touchscreen display with navigation, park assist, over-the-air (OTA) updates, LED headlamp and more. Currently, Ather sells its electric scooters in only Bangalore and Chennai but they plan to expand to other cities which includes Mumbai, Pune, Delhi-NCR and Hyderabad by 2023. It has also establishing its own charging infrastructure across cities.