Audi India launched its one of the most exciting products in India in June 2012, the Audi Q3 which is the lowest priced Audi car in India starting at Rs. 26.21 Lakhs ex-showroom Maharashtra. Within 5 days of launch, Audi India sold out the first batch of 500 cars and booking were closed in the first phase there. Another batch of 500 were sold out in the second phase with a total of 1000 Q3 SUVs sold in a matter of about 2 to 3 months. Since its launch, Audi Q3 has shown great demand in India and buyers in the compact luxury SUV/crossover segment are really approaching the value proposition of the Q3. Audi Q3 has given a very tough competition to the previously segment leader and largest selling car from BMW in India, the BMW X1. We also did a detailed comparison between the two – Audi Q3 VS BMW X1.
Now in just 4 months of launch, Audi India has announced a hike in the priced of the Audi Q3 by about 1% to 2% which will come out to be a roughly Rs. 30,000 to Rs. 60,000 hike in the prices which are applicable from October 2012 in India. So if you are planning to buy a Q3 in coming month, it will be a wise decision to make your booking before 1st October 2012 so that you can avail previous prices.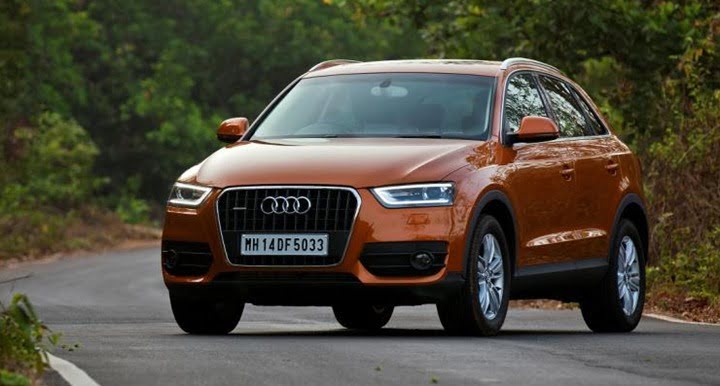 Audi India has blamed tough economics of the markets and depreciated value of Indian currency as the main reason behind the decision to increase the prices of Audi Q3, the youngest offering from Audi Indi India. The overall sales of Audi India have been quite encouraging in the calendar year 2012 and Audi hopes to reach its sales target of 8000 cars in the year 2012. Till date (Jan to Aug 2012) Audi India has already sold over 5400 cars in India which is very close to the entire 2011 calendar year sales of 5511 cars.
Audi India has also reveled that it will open 4 more dealerships in India by end of 2012 making it a total of 25 dealerships across India to continue with its expansion plans and improves the sales and touch-points further in the Indian luxury car market. We will keep you posted on the latest developments, stay tuned to Car Blog India.