So there's a new buzz in the market regarding an upcoming Bajaj car of Rs 60000 only! Yes, many web users have been intrigued by a new wave of rumour that talks about the imminent launch of a new Bajaj small car at a really bargain-basement price. We ran a quick scan of all our internet news sources to find out the basis of all the speculations. Well, we have a really clear picture of what's going on and would like to answer all your questions regarding the 'upcoming' Bajaj car.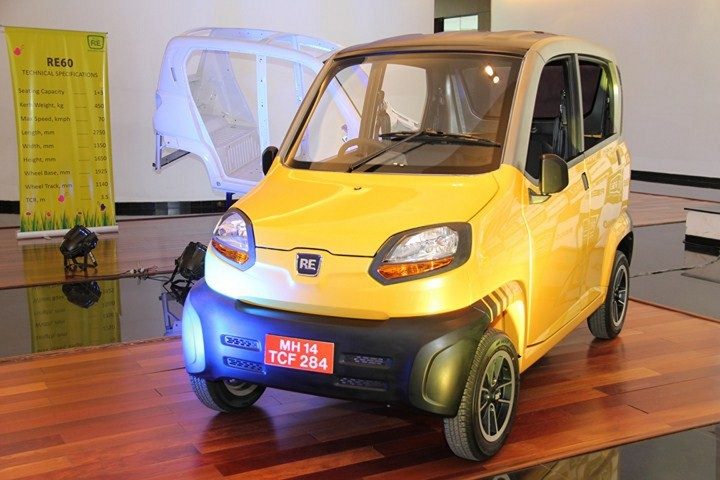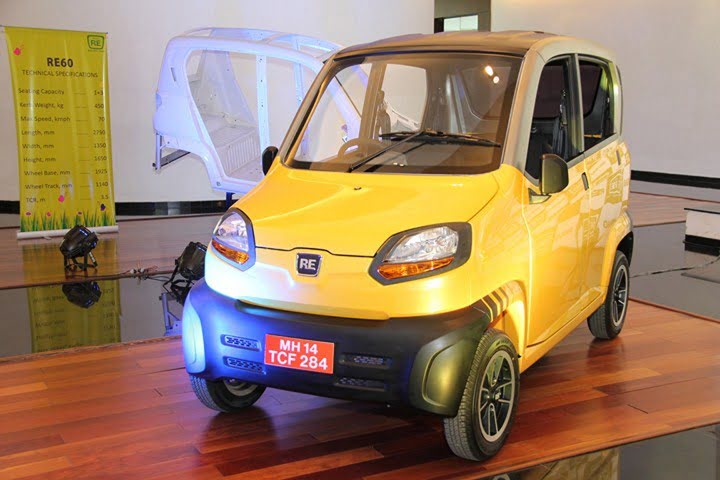 Also See- RUMOUR – World's Cheapest Car from Bajaj for Rs 60000!
Any truth in the news of a Bajaj car of Rs 60000?
First things first, Bajaj has absolutely no plans of entering the private car market. The so called small car everyone's talking about is actually the Bajaj Qute quadricycle that made its debut over half a decade ago. The Qute, initially known as the RE60, is basically a four-wheeled, four-seater quadricycle that targets the three-wheelers in the commercial vehicle space. True, this thing has got four wheels, a car-like steering wheel and a roof, but it is still not a car in the true sense of word. It's mostly a slightly less utilitarian vehicle that aims to replace the three-wheelers (auto-rickshaws).
Will Bajaj Qute launch soon? 
While the Government of India has already given a green signal to this new category of vehicles (quadricycles), the Qute is now entangled in a string of controversies that are not letting Bajaj launch the Qute in India. The biggest of these hurdles come in the form of the handful of PILs filed against the Qute. These PILs have been filed many courts across India by auto-rickshaw unions, auto-rickshaw drivers and even some lawyers.
While it doesn't look like the Qute will launch anytime soon, Mr Rajiv Bajaj, Managing Director, Bajaj Auto, in a recent interaction with share holders, have said that he'll launch the Qute this year. He said,"Based on my interaction with the people in power (sic) I have reason to believe that within the next few months we may get permission to introduce this vehicle in this market."
Also See – Qute, the highly awaited 'Bajaj Small Car', to Launch This Year!
Can You Buy it for Personal Use?
No, the Qute is meant for the commercial sector ONLY. You won't be able to buy it and register it as a private vehicle. Like we've been saying, the Qute aims to replace auto-rickshaws and come across as a more comfortable (and safer) public transport option.
Talking to his company's shareholders, Rajiv Bajaj said that the only reasons for such a huge delay in the launch of this vehicle are the never ending tactics used by the rivals. "It is well known that the only country where the Qute is not permitted is our country (and it is) only because of competition. They have used all kinds of nefarious techniques to create problems through political circles and through courts. I will say this very candidly that they have stooped to levels that we thought they never will. (But) If it means we have to live without one country (then) we will live without one country", added Bajaj.
A Bajaj car of Rs 60000 price – Sounds too good to be true, no? 
Again, this isn't a car, but simply a four-wheeled highly utilitarian vehicle that aims to replace auto-rickshaws. More important, it won't cost just Rs 60000. It's kind of sure that the prices of the Qute will start at roughly Rs 1.40 lakh. The top model is likely to cost Rs 1.60 lakh. Official prices will come out only on the launch date.
| | |
| --- | --- |
| Minimum Price | Rs 1.40 Lakh |
| Maximum Price | Rs 1.60 Lakh |
What about its engine?
The Qute comes with a 200cc single-cylinder DTS-i engine. We're not sure but chances are this engine is based on the same dual-spark engine that powered the erstwhile Pulsar 200 DTSi. The engine has a max. power output of 20 BHP and can propel this vehicle to a top speed of 70 KMPH. It will deliver a mileage of around 35 KMPL. The Qute is likely to offer even a CNG variant.
| | |
| --- | --- |
| Engine | 200cc DTS-i single-cylinder |
| Fuel Type | Petrol, CNG |
| Max. Power | 20 BHP |
| Top Speed | 70 KMPH |
| Mileage | 35 KMPL |
And What About the Safety?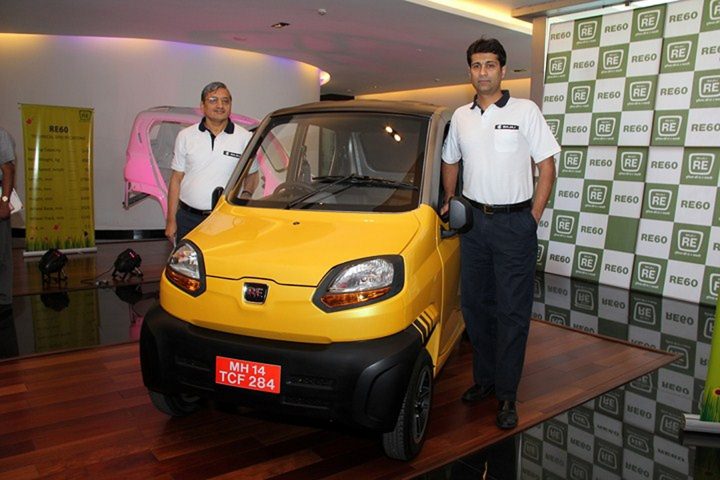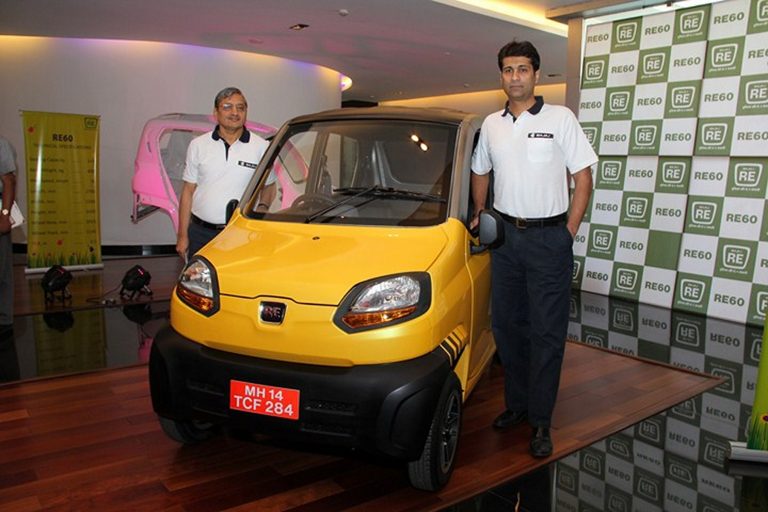 With this, we hope that we've answered all your questions of the high speculated Bajaj car of Rs 60000 price. Do let us know if you have more questions by commenting below. We will definitely answer all your queries.
Editor Rating

Rated 2.5 stars

OK
---
Bajaj Car of Rs 60000

Reviewed by:

Published on:

Last modified:
---