Many Royal Enfield owners have suffered the consequences of thieves getting innovative in their ways to steal bikes. But that could change using this simple yet effective technique.
This video aims at helping those Royal Enfield owners who wish to protect their bikes from theft. Recently, there has been an exponential rise in the number of cases related to the theft of motorcycles. RE bikes have been quite popular among the miscreants because of their components and safety equipment being very basic. This short video offers a simple yet effective technique to protect your RE bikes from mischievous elements of society.
You may also like: This Custom Handmade Royal Enfield Is What Dreams Are Made Of
You may also like: First-Ever RE Bullet 350 vs Tata Harrier Tug of War
How To Protect Your Royal Enfield From Theft
The video has been uploaded by a YouTuber who keeps coming up with such content to help fellow bikers. At the beginning of the video, he shares a clip where a person is seen breaking the handle of the bike and switching it on by connecting the wires directly. This is what the thieves do. However, the YouTuber shows that this can easily be avoided if you remove the 15 A fuse from the fuse box located inside the toolbox. Post removing it, you could carry it safely with you or lock it inside the toolbox itself. This cuts off the power to the engine completely. Now, the YouTuber shows that even if the thief connects the wire directly, the bike won't start.
You may also like: Check Out This Modified 865-cc Royal Enfield
To prove his point further, he even puts in the key and tried to start the bike. No matter what you do, the bike won't start before putting the 15 A fuse back into its place. The thief will need to break into the toolbox first to connect it which is almost impossible. One can't really break the toolbox of any bike that easily. Hence, you could discourage the thief from attempting to steal your bike. The YouTuber has been deploying this trick for over 6 years without any side effects. Once you come back to your bike, simply plug in the fuse and the bike will start as normal.
You may also like: Canada-Bound RE Riverlander Custom Pays Homage to Punjab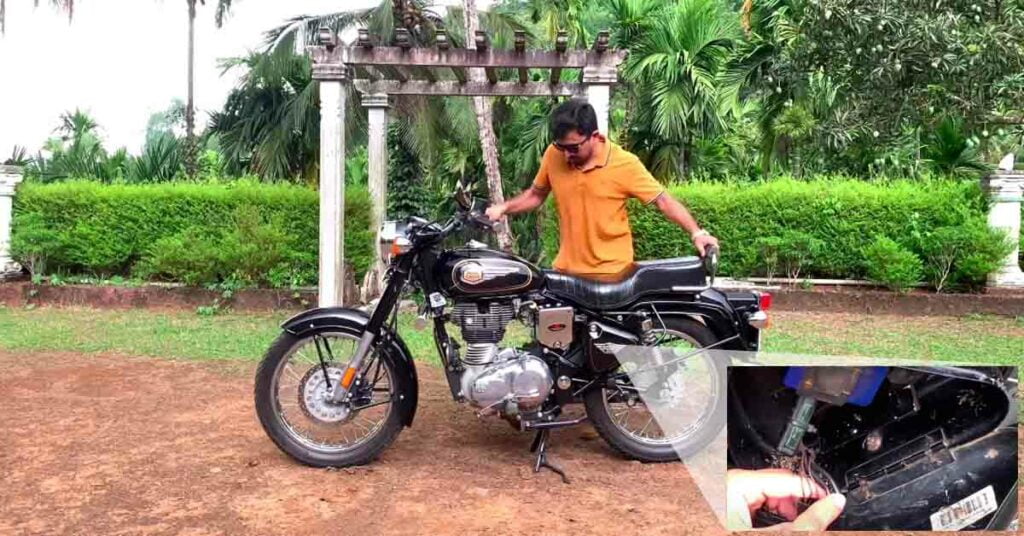 It is always helpful to know such trivial tricks that can save you a ton of trouble. We hope that this post will prove to be a relief for the Royal Enfield owners and would like to urge to you share it as much as possible.
Join our official telegram channel for free latest updates and follow us on Google News here.