A shocking incident of revenge has come to light where a man is seen setting the car on fire of the person who allegedly owed him money.
A man reportedly sets a Mercedes on fire in broad daylight in Noida. You must've heard about stories of revenge where people go to extreme lengths. This certainly qualifies as one such case where this person took the law into his own hands to exact revenge for unpaid dues. Here are the details of this astounding case.
You may also like: WATCH -Punjab Cops in Mahindra Scorpio Nab Drug Peddlers in Maruti Dzire
You may also like: Truck Drags Politician's Maruti Brezza For 500m, All Safe
Man Sets Mercedes on Fire
The video has been uploaded on the YouTube channel of the Hindustan Times. As per the report, the man was identified as a 40-year-old Ranveer from Bihar who is a labourer. He installed pipes at the residence of Ayush, in Sadarpur. Ranveer says that the total cost of the work was Rs 5 lakh but Ayush only paid it partially. There were unpaid dues amounting to Rs 2.20 lakh. Ranveer claims that Ayush refused to pay these dues, while the latter denies the claims altogether.
You may also like: Man Gives Car to Untrained Girlfriend to Impress Her, 3 Killed
Resultantly, Ranveer is seen in this CCTV footage approaching Ayush's Mercedes in broad daylight and setting it ablaze. Before committing the act, he looked around to see that no one would be watching. However, this footage was leaked by the insurance company where Ayush had sent it to claim the amount for damages. Ranveer is seen spraying some sort of inflammable liquid on the bonnet of the car. Within the next few seconds, the car is engulfed in flames. Ranveer was arrested two days after the incident.
You may also like: Maruti Dzire Goes Under Indigo Aircraft- Miraculous Escape for Flight Crew
Netizens see both sides of the equation. While some side with Ranveer saying that rich people often exploit poor labourers, others mention that no one has the right to take the law into his/her own hands. We could only hope that the matter is investigated thoroughly and the guilty party must be dealt with according to the judicial procedure. What are your thoughts on the matter?
You may also like: Husband Wife Block Crane to Stop it from Towing Their Maruti Brezza Away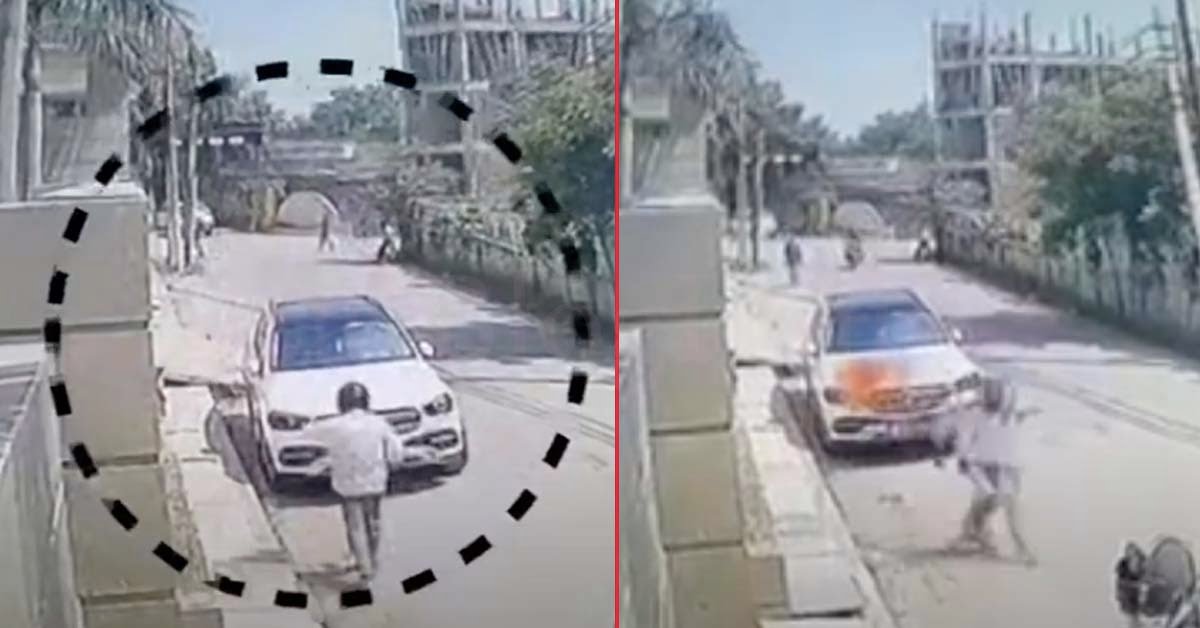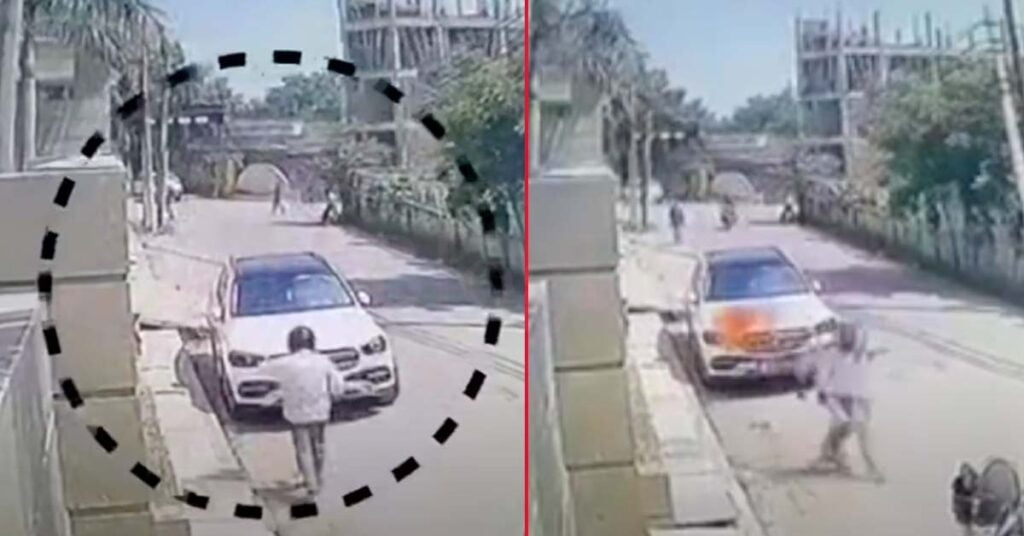 Disclaimer- The embedded videos/ external content is/are being used as a convenience and for informational purposes only; they do not constitute an endorsement or approval by Car Blog India of any of the products, services, and /or opinions of the corporation or organization or individual. Car Blog India bears no responsibility for the accuracy, legality, and/or content of the external site or for that of subsequent external videos/ external content. Contact the external publisher for answers to questions regarding its content.