India is home to bizarre incidents and this qualifies as bizarre and reckless which led to the demise of 3 people.
In a weird and unfortunate set of events, a man gives the car to his girlfriend who might not be a trained driver. As a result, she hit bikers on the road killing 3. As one would imagine, this is as unfortunate as it is frustrating. Such reckless behaviour of people is totally unacceptable. They just don't have the fear or understanding of the consequences and road safety. Here are the details of this unlucky and reckless episode.
You may also like: Maruti Alto Makes it Through Bonnet-Deep Water – Why You Shouldn't Do It?
You may also like: NRI Buys India's COSTLIEST Mahindra Thar for Rs 50 Lakh
Man Gives Car Girlfriend Killing 3
This video clip comes from Prateek Singh. He posts such content on his YouTube channel in order the raise awareness among drivers regarding the importance of safe driving and traffic regulations. This incident has been reported from Bilaspur, Chhattisgarh. According to the information mentioned in this video, the man wanted to impress his girlfriend which is why he gave the car to her. However, she might not have been well-trained and ended up pressing the accelerator and hitting 2 motorcycles travelling ahead on the road.
You may also like: 5 Features of New Maruti Baleno MISSING on Tata Harrier
The impact was so huge that the bikers went flying in the air and landed some distance away. Unfortunately, two of them lost their lives on the spot, while the third person succumbed to the injuries while undergoing treatment in the hospital. The narrator in the video mentions that the couple has been arrested and we shall see how the investigation proceeds further. This raises serious concerns regarding the careless mentality that people have as they take driving and road safety for granted.
You may also like: India's First Yellow-Black Dual-Tone Tata Nexon EV – This Is It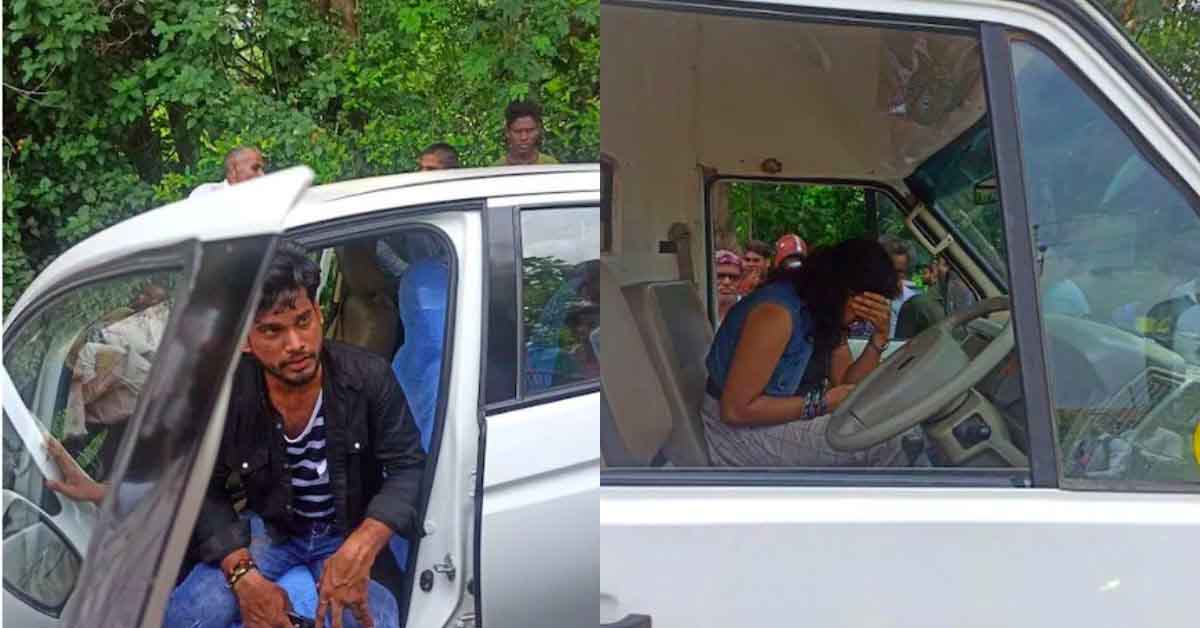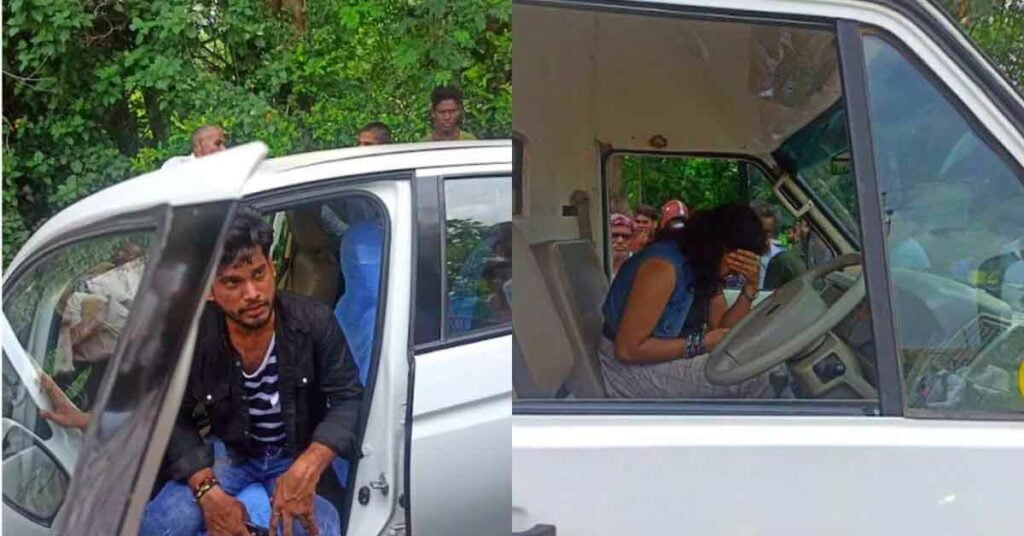 In conclusion, we would like the advise our readers to take road safety and traffic regulations seriously. That is the only way to ascertain the safety of the people on the road and prevent unfortunate mishaps. Overspeeding is the prime cause of accidents on the road which is why you must be cautious about that in particular. Driving slowly allows you to have control over the circumstances even if someone else is driving recklessly. Stay safe and follow traffic rules.