The monsoon season has brought with it challenges that make our lives difficult. But we must not lose our sense of logic during such precarious times.
A Maruti Alto is seen in this video crossing through bonnet-deep water. Alto is the entry-level hatchback in the country. Needless to say, it is not meant for water crossings or off-road adventures at all. People buy it for its excellent fuel efficiency, ultra-low maintenance costs and affordability. But this video captures a completely unfathomable application of the compact hatchback which we don't recommend to our anyone.
You may also like: Third-Gen Maruti Alto To Launch On August 18- 1.0L Petrol & CNG Option
You may also like: Vlogger Priest Makes Tiny Maruti Alto His Home
Maruti Alto in Bonnet-Deep Water
The video has been uploaded on Nikhil Rana's YouTube channel. He keeps posting such videos to highlight the performance and importance of cars with high safety ratings in our market. This time around, the visuals capture a Maruti Alto in an area where a lot of water has flooded the road. This is, unfortunately, a common sight during the monsoon season in various parts of our country. However, this makes the roads very dangerous, especially for small cars and two-wheelers.
You may also like: Affordable Cars Like Maruti Alto and Renault Kwid to Discontinue?
The flow of water could become violent and wash away the cars and two-wheelers. Also, the visibility becomes zero and the drivers can't make out what lies beneath the water which could end up taking a car into a deep pothole or deep cracks on the sides of the roads. Hence, taking out the vehicles in such conditions is not advisable at all. In the video, an Alto is seen crossing a massive water stream and the level of water is above the bonnet of the car. This looks quite dangerous and no one is able to see what lies on the road.
You may also like: Here is The Craziest Wide Body Modified Maruti Alto You'll Ever See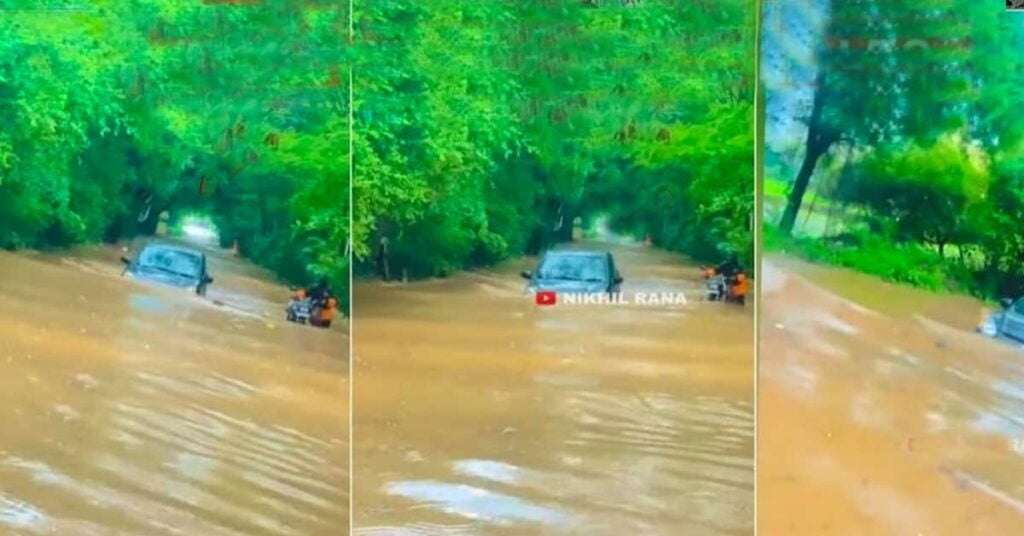 When a car comes in contact with so much water, there could be issues like short-circuiting, drowning, or hydrostatic lock which could get the passengers trapped inside the vehicle. If the water is flowing at high pressure the passengers become sitting ducks. Hence, one must always avoid such scenarios and wait for the water to clear. Your safety is in your hands and you must take into account the damage that could be caused to you and your vehicle.
Join our official telegram channel for free latest updates and follow us on Google News here.