Come 2013, we will see some of the most important launches from the top luxury car makers in India. The most important and ambitious of these is the latest hot hatch from Mercedes-Benz, the Mercedes A-Class. As of today, the A-Class does not have a direct competition in the Indian market and we assumed that the car will be the only offering of its kind, at least for a couple of months, once it gets launched.
As it has always been with these Germans, Mercedes won't be so lucky as BMW has decided to take on the A-Class with the BMW 1-Series. BMW has officially confirmed that it will launch the BMW 1-Series in India in 2013.
At the launch of the BMW 6 Series Gran Coupe, which happened recently, Mr. Philipp von Sahr, President, BMW Group India, confirmed that the 1-Series will be launched in India by the end of 2013. That is not all as Mr. Philipp also stated that he has plans of assembling the 1-Series locally so as to make this hatch more competitive in the market.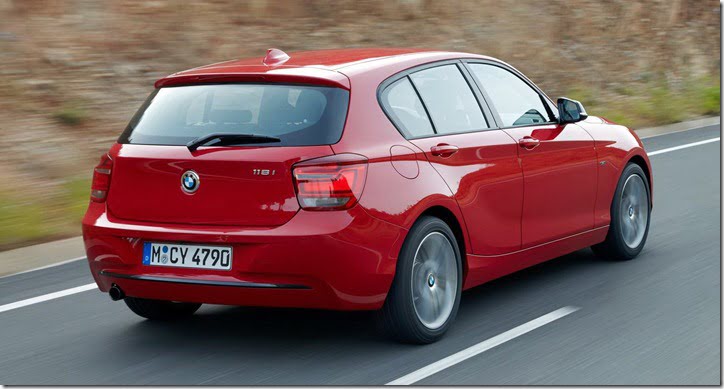 The 1-Series hatch, also known as the F20, is a comprehensively influenced vehicle. We say that because of the following facts:
The looks first of all, are heavily influenced by the BMW 5-Series Gran Turismo edition
And second of all, the interior is inspired by the BMW X1 which sells well in the market
The car is based on the 2012 BMW 3-Series' platform and comes in five engine options in the international market. The engine options list includes 2 petrol and 3 diesel units which are as follows:
1.6 liter petrol  with a max power of 136 BHP
1.6 liter petrol with a max power of 170 BHP
2.0 liter diesel engine with a max power of 116 BHP
2.0 liter diesel with a max power of 143 BHP
2.0 liter diesel with a max power of 184 BHP
The standard transmission options include a 6 speed manual gearbox and an optional 8 speed ZF auto gearbox. Some of the features are Parking assistance, Reverse camera, Lane Departure Warning including Collision Warning, Cruise control with brake function, Speed-limit and no-passing information, Internet connectivity, Smartphone and music player integration, Real-time traffic information. Web radio and more.
2013 BMW 1-Series 3 Door Version Pictures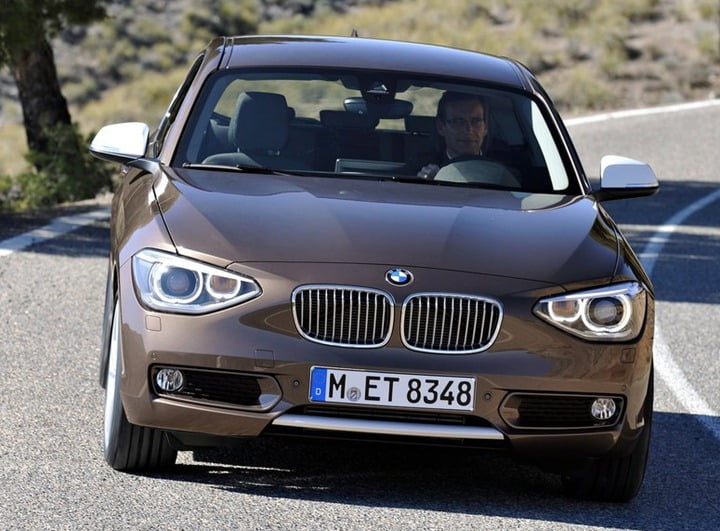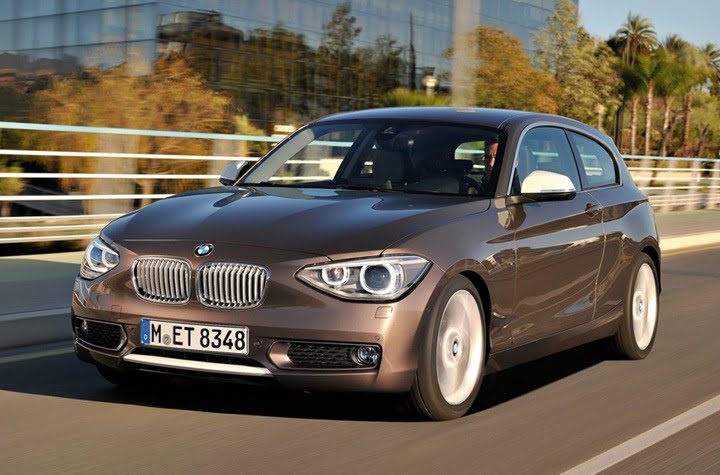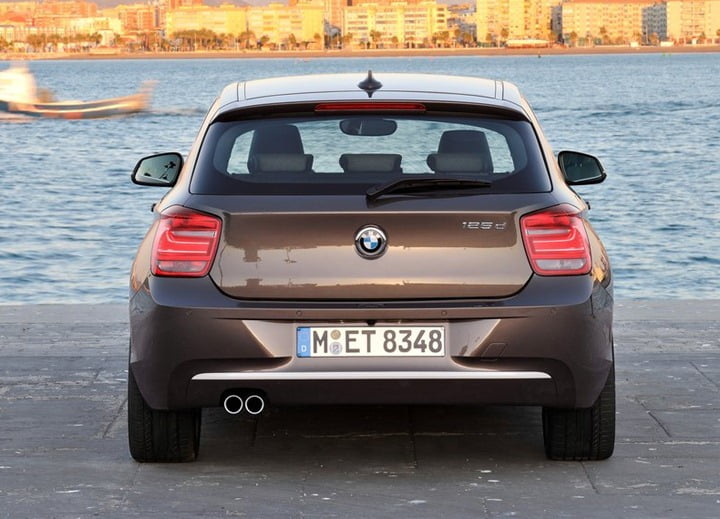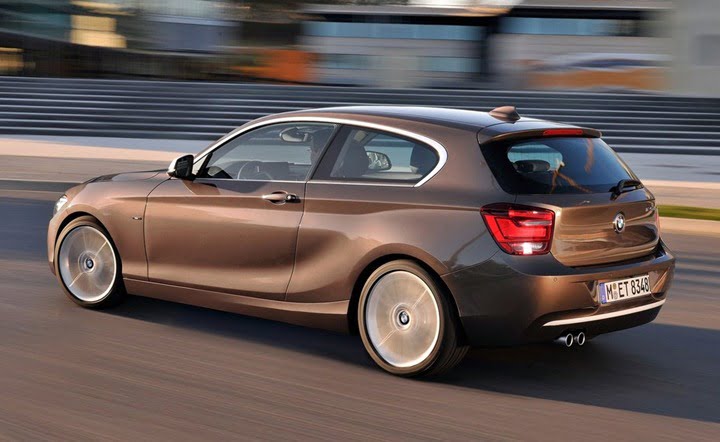 We will bring you all the details on the new 1 Series for India as it happens, stay tuned to Car Blog India for latest updates.