Being the  first dedicated all-electric vehicle in the premium segment, BMW i3 has won the Green Car of the Year Award 2015. This award was presented at the 2014 Los Angeles Auto Show by Green Car Journal, a magazine focusing on green and environment friendly vehicles. From its launch in November 2013 in Germany, till date more than 12,000 BMW i3s have been sold. Not only this, it has become third best-selling all-electric automobile within one year of its launch.
This is not the first award won by i3, it has won many other awards as well like German Design Award, Automotive Interiors Expo Award, Green Steering Wheel 2013 award, the Fleet Hero Award etc.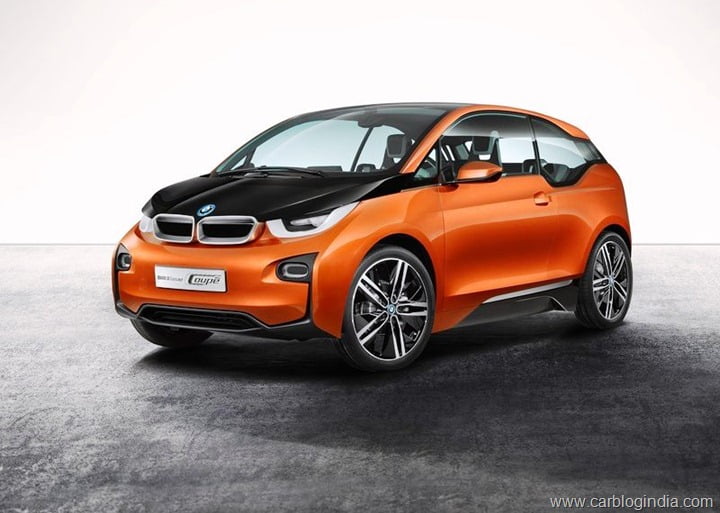 This latest honour was won by i3 at LA Auto Show .The evaluation for the Green Car of the Year Award 2015 was based on i3s-
Zero emissions at the point of use
Innovative lightweight design
High percentage of sustainably produced materials used in its manufacture
https://www.youtube.com/watch?v=jhJk1wMbNR4
Official Video- BMW i3
This four door hatchback has proved that it is possible to be sporty and provide premium performance with zero emission. It features CFRP (carbon-fibre) passenger cell, renewable interior design, state-of-the-art connectivity, excellent power train engineering and styling. It is widely used by the people for day-to-day commuting purpose. Other competitors in the race of winning Green Car of the year award were A3 TDI, Honda Fit, Chevrolet Impala Bi-Fuel and Volkswagen Golf.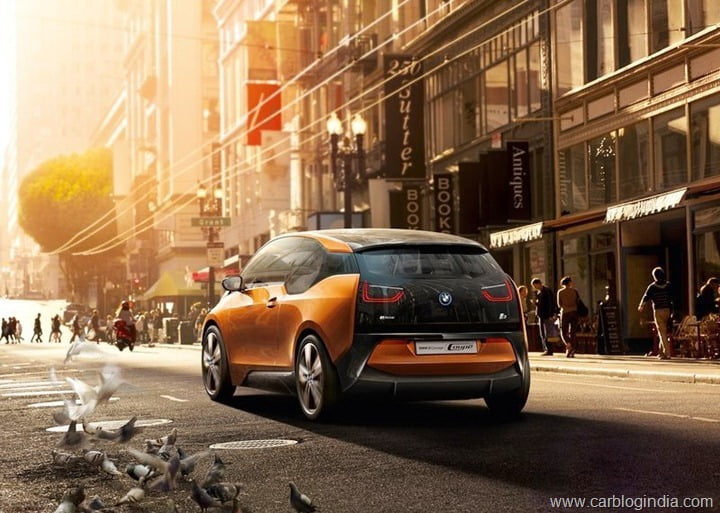 "BMW's i3 is a milestone vehicle in many respects and illustrates the automaker's expansive vision of future motoring," "It is purposefully designed with a small environmental footprint and zero emissions, offering the best features of an electric vehicle with the functionality of an available on board engine-generator that nearly doubles its battery electric range." said Ron Cogan, editor and publisher of Green Car Journal and CarsOfChange.com.
All electric i3 runs on a 125 kW electric motor, producing 170-hp of power and 184 lb-ft of torque. It features Dynamic Stability Control (DSC), Dynamic Traction Control (DTC), Electric steering assistance. For safety purpose it comes with Anti-lock Braking System (ABS), front and rear Head Protection System (HPS) etc. With a single charge, it provides a range of  70 to 110 electric miles.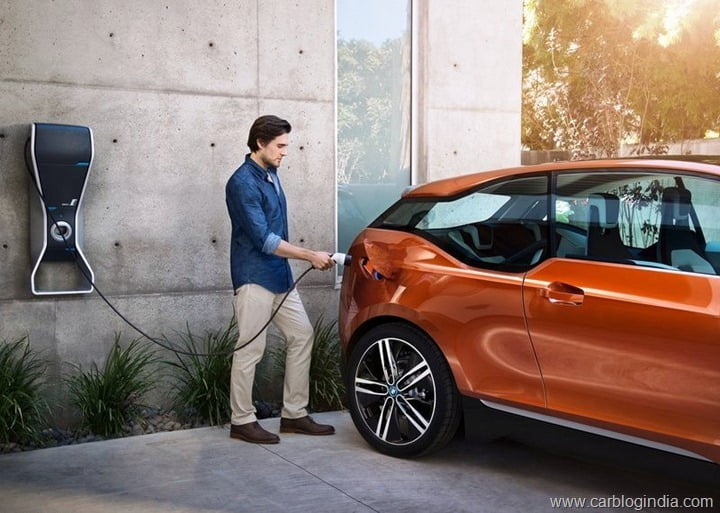 With our depleting resources, there is definitely a need to produce vehicles based on renewable resources. i3 has a upper hand in this context because  based on unique sustainable mobility concept, it provides the drivers with a whole new driving experience. It gives a comfortable, smooth drive with zero emission. This is an environment friendly car with high performance and efficiency, delivering great value to its customers.
BMW i3 Brochure-
Read More About BMW
Join us for FREE NEWS Updates on our Whatsapp Community or our official telegram channel.