A month back we brought you a news where the 2013 BMW X1 camouflaged model was spied while being tested and now the official pictures have surfaced the internet well ahead of its debut at the 2012 New York Auto Show. The pictures are of the BMW X1 2013 New Model which was expected to come with new looks but rather it has come as a disappointment with minor exterior and interior changes.
If you are not an expert at differentiating small changes on cars, you will simply not recognize the 2013 model of this baby SUV as it is too similar to the ongoing model and only features a handful of changes.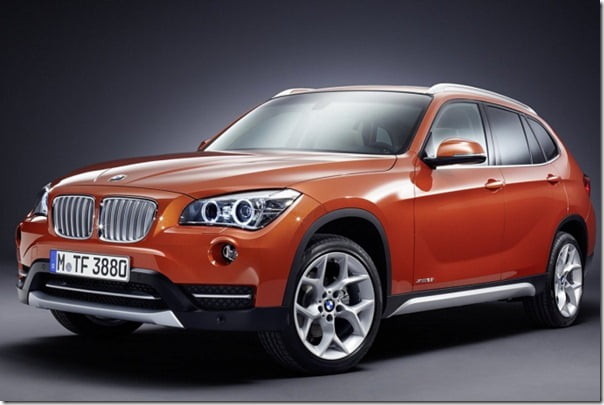 image – BMW X1 2013 New Model  SUV Leaked
Talking about the changes now, on the exteriors, the car will come with revised front bumper with silver paint accents, slightly tweaked headlights(the one from 2013 BMW X6), new outside rear view mirrors, new rear bumper, new silver side sills and an all-new tail lights. Other changes on the exterior include a tweaked alloy pattern and probably new body colours.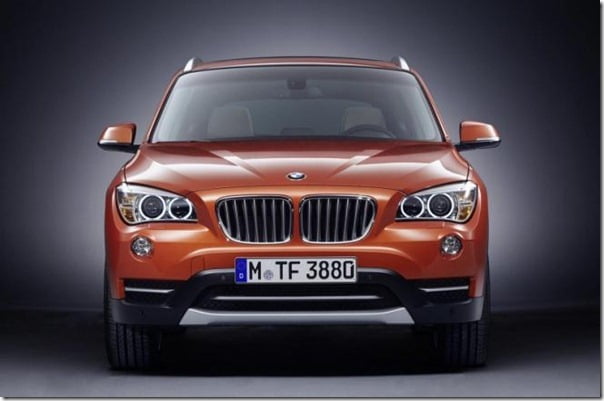 image – BMW X1 2013 New Model SUV Leaked
Moving on to the interiors now, again there is only a slight change alike the exteriors. BMW has restyled the lower half of the center console and the overall dashboard profile has been maintained. Also you would notice chrome surrounds on AC vents and new trims.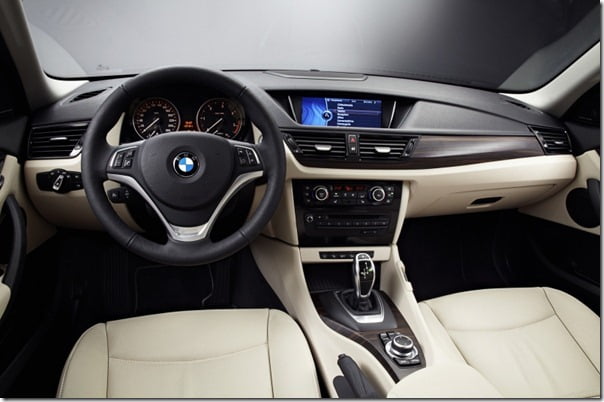 image –BMW X1 2013 New Model  SUV Interiors
As of now nothing is confirmed about the engines but we expect the car to carry the same engines that are offered with the ongoing model. A 2.0 litre petrol engine producing 150 BHP is the first offering while the other is a 2.0 litre diesel motor that puts out 177 BHP.
The 2012 is offered in three variants: X1 sDrive18i (petrol) priced at Rs. 22.40 lakh, X1 sDrive20d (diesel) priced at Rs. 24.40 lakh and X1 sDrive20d Exclusive (diesel) priced at Rs. 30.40 lakh. We expect the BMW X1 2013 New Model to be slightly pricier than the current model. The launch of the BMW X1 2013 in US market is due for second half of 2012 which means that the Indian launch could happen during the same period. We will keep sending you latest updates by email – do sign up for our free email newsletter or like our official Facebook Page.