Just few days ago, BMW was in news all over about the news of the company showcasing the next generation 3 Series or possibly a new 4 Series at the Detroit Motor Show. Also, present at the motor show will be the next crossover SUV from BMW, the X4. There are fresh reports again of BMW developing another X model, the BMW X2. Frankly, the three German marquees BMW, Audi and Mercedes Benz are leaving no stone unturned to conjure up models to fill the gaps in their portfolio and also rival among themselves to remain the numerno uno.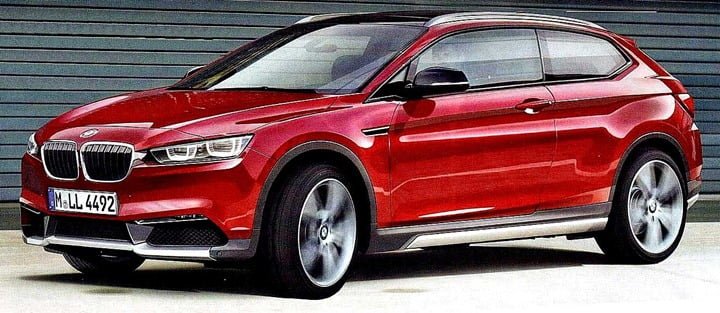 One of the latest strategies BMW has taken up is integrating future MINI products into the BMW brand's own products which bring us to the X2. It was already known that BMW is developing the next generation Mini Countryman and the BMW X1 which will share the same front wheel drive/all wheel drive platform. The same platform will also be utilized later on the now-confirmed BMW X2. The X2 is rumored to be based on the X4 and X6. However, BMW found it difficult to just downsize these models to create the X2. So, the company took a different approach and the solution is to o make the car more of a lower roof SAV than following the same idea as the Sport Activity Coupe.
The problem BMW points out is that you can't simply size down those larger crossover coupes without severely reducing rear headroom. And that is why the company felt it is simply impractical to go with the same formula with the X2. So, effectively the X2 will be like a MINI Paceman or Range Rover Evoque by BMW. Some sources have revealed that the X2 will be available in 3 door and 5 door models. Also, both the models will definitely be front wheel drive models since it will be sharing the drivetrain of the X1. The X2 is expected to hit the market in 3 to 4 years time. Stay tuned to Car Blog India for latest updates.
image credits and source – BimmerFile
Report by – Joy Chatterjee