Tata products are renowned for being quite reliable when it comes to build quality and safety equipment. This incident proves exactly that.
A BMW Z4 has suffered some damage after it rammed into a parked Tata Tiago. Now, the Z4 is a 2-seat roadster that is designed for long trips and has great driving abilities. But being a European product, it certainly boasts of a 5-star safety rating in its current avatar. So, one can't think that just because it is a roadster and performance-oriented sportscar, its safety will be compromised. On the other hand, the Tiago is a mass-market hatchback that is quite popular in its segment. Despite being a budget car, it scores well on the safety rating assessment. Let us take a look at what happens when one of these runs into another.
You may also like: Tata Harrier Cocoons Occupants as Metal Sheet Falls on SUV
You may also like: Maruti Alto Modified into Stylish Crossover
BMW Z4 Rams Into Tata Tiago
The video has been uploaded by Prateek Singh who keeps posting such videos to raise awareness among Indian car buyers regarding the safety capabilities of popular cars. He collects various incidents with vehicles and shows how they performed in different scenarios. In this video, the Z4 seems to have hit the Tiago from behind albeit at walking speed. The Tiago was parked and the Z4 brushed its rear bumper. Interestingly, the front grille and bonnet line of the Z4 has suffered quite a severe dent compared to the speed at which the collision happened. Additionally, there are scratches of the paint coming off the front bumper as well.
On the other hand, the bumper of the Tiago has not lost the paint and has not suffered any dent. There is a slight bruise on one side of the bumper and it is not even apparent that it has been involved in such a situation. Now, while this might not be the best case to pass judgement on the build quality of either of these cars, it certainly presents a great case as a testament to the strength of Tata cars. We expect the Rs 80 lakh worth car to have a much safer and rugged body shell compared to a Rs 5 lakh car. However, with such performances, the philosophy of Tata Motors has to be applauded.
You may also like: John Abraham Reveals He Bought Maruti Gypsy to Fulfil Dad's Dream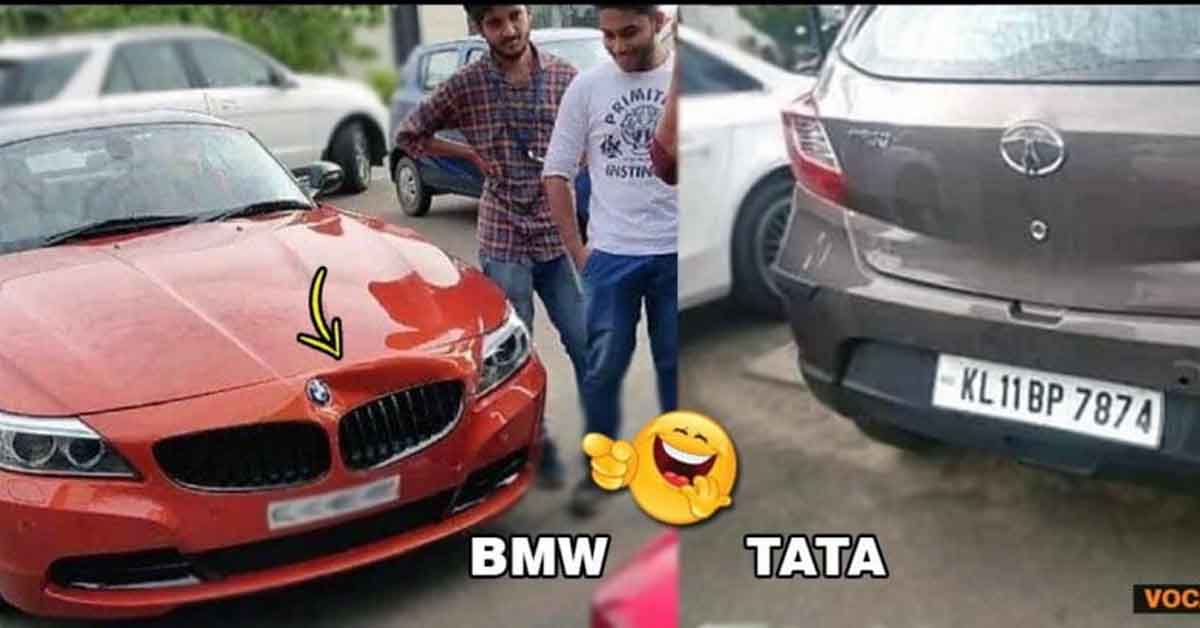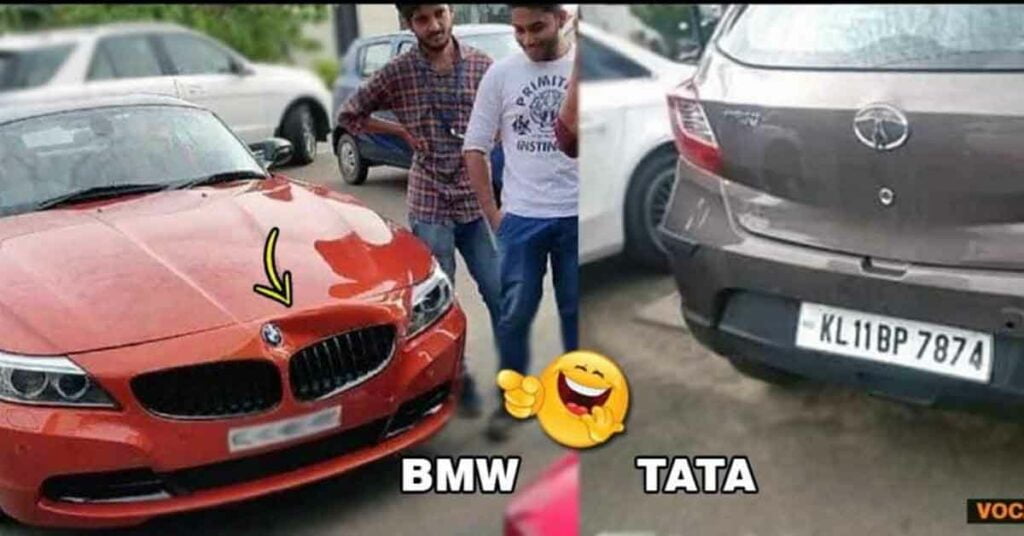 You may also like: Jeep Meridian vs Toyota Fortuner Comparison
Lastly, we would like to urge all our readers to always follow the traffic rules and regulations. Also, make sure that you drive within the speed limit at all times because most unfortunate situations arise on the roads only due to high-speed driving.
Join us for FREE NEWS Updates on our Whatsapp Community or our official telegram channel.