Lewis Hamilton is an F1 legend and the biggest car person. Naturally, he has an amazing car collection that includes the likes of Ferrari, Ford, and more.
Lewis Hamilton is one of the most famous sportspeople in the world. He has been a seven-time F1 world champion. Mr. Hamilton is one of the best drivers in the modern era. He seems to have mastered the turbo-hybrid era of motorsports. The Mercedes AMG team driver and his team have been dominating for several consecutive years now. With crossing 100 total victories, Lewis Hamilton has broken all kinds of records in the sport. He now stands with old-time legends like Michael Schumacher. So what does he drive when he is not on the track? Today, let's have a look at the great car collection of Lewis Hamilton.
You may also like: Expensive Cars of Bayern Munich Players
You May Also Like: Car Collection of Mohamed Salah Will Shock You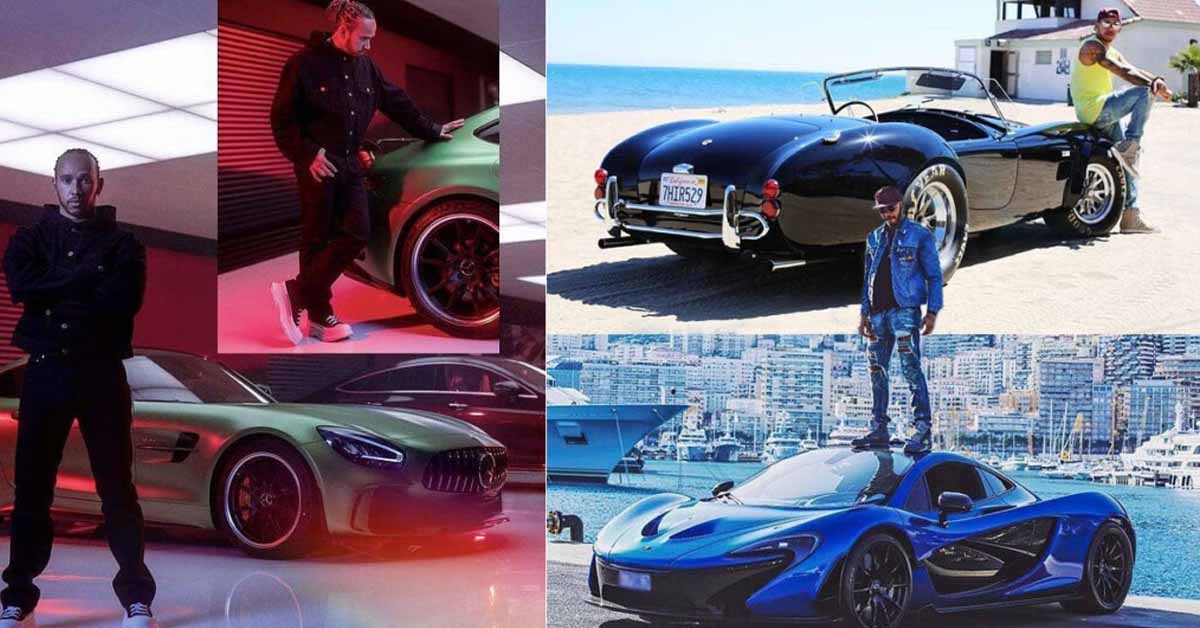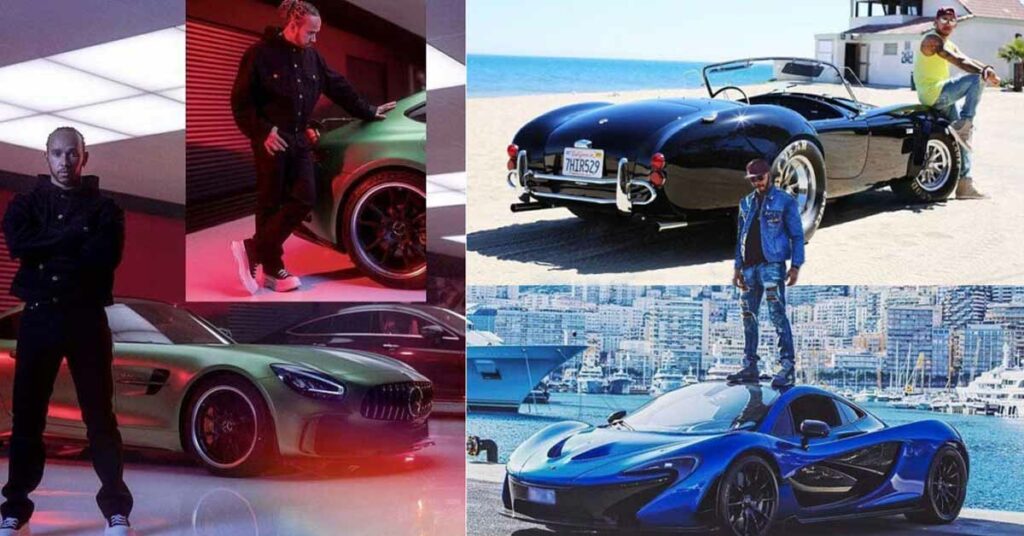 You May Also Like: Car Collection of Naomi Neo Got Her in Trouble
You May Also Like: Chin Jit Pyng Has The Largest Car Collection in Malaysia
In terms of raw speed and talent, Lewis Hamilton is one of the best to do it. He is tied with Schumacher for the number of championships won in their careers. However, Mr. Hamilton lost to Red Bull Racing's Max Verstappen last year. It was one the most exciting title fights since the Prost-Senna years and saw both drivers push their cars to the limit around a track. So, it is not surprising that the Englishman shares a passion for road cars as well. Unlike most drivers, Lewis Hamilton does not shy away from driving off-track.
You may also like: Ford To Return To F1 (Formula 1) Racing From 2026 Season
Instead of leisure activities like golfing, the F1 champion is known for his passion for music and fashion. The same is reflected in the car collection of the 37-year-old from Stevenage, United Kingdom. While he doesn't claim to be a car enthusiast, he has been an owner of cars like Mercedes-AMG One, Mercedes Benz AMG GTR, Pagani Zonda 760LH, McLaren P1, Ferrari LaFerrari, Ford Shelby GT500, Ford Shelby GT500, Shelby Cobra 427, and more. The whole collection suits the greatest driver of his generation. Let's take a look at the cars of Lewis Hamilton:
Car Collection of Lewis Hamilton
Pagani Zonda 760LH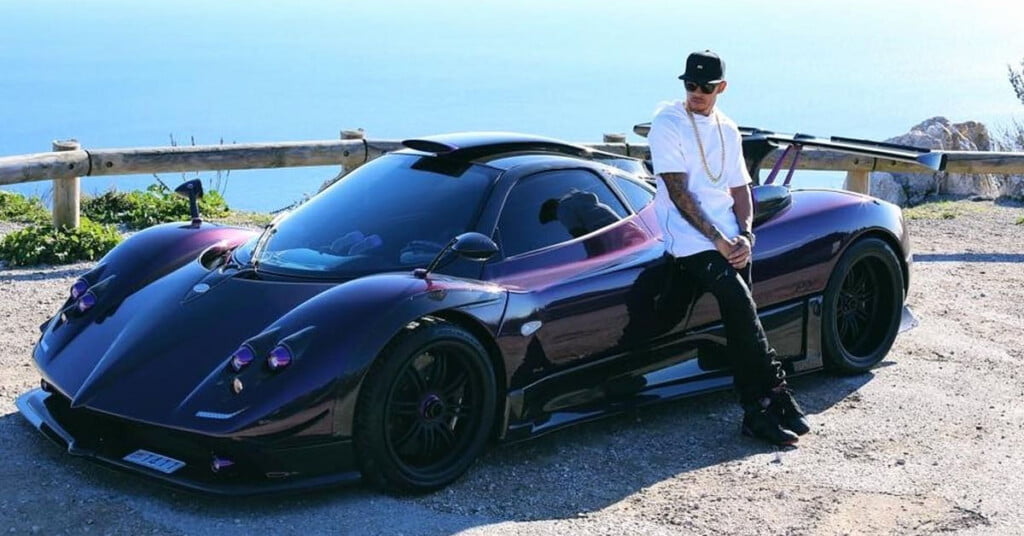 The Pagani Zonda 760LH is one the biggest highlights of the Lewis Hamilton collection. The Italian car manufacturer built a special edition Zonda model for the F1 legend. It features a catchy purple paint job with Hamilton's signature all over. However, Mr. Hamilton has reportedly sold it to a private collector in the United Kingdom in December 2021. The highly customized Zonda is powered by a 750-hp naturally aspirated V-12 engine with a six-speed manual transmission.
You May Also Like: Incredible Car Collection of YouTuber Jaffree Star is Mind-Blowing
You May Also Like: Car Collection of Kim Cattrall (Sex and the City Fame) is All About Practicality – VIDEO
Mercedes Benz AMG GTR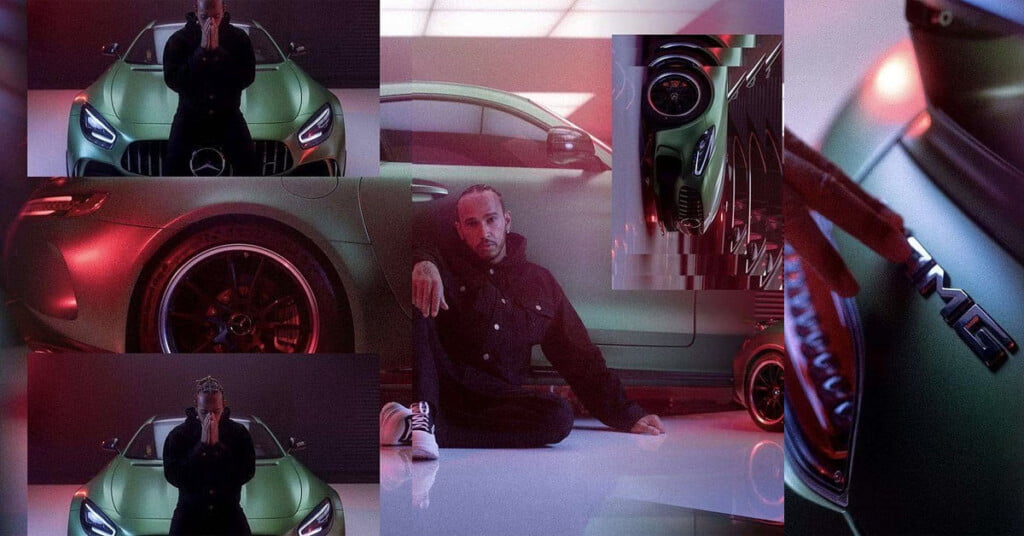 Next, in our list on the car collection of Lewis Hamilton is the Mercedes Benz AMG GTR. It is the top-end variant of the company's AMG GT model. It comes with a price tag of Rs 2.71 Crore. The new car comes with a certified mileage of 8.06 kmpl. It is powered by a 3982 cc Petrol engine that offers 577 bhp of max power and 700 Nm of max torque. The Mercedes Benz AMG GTR gets an Automatic (DCT) transmission. It also gets Paddle Shift and Sport Mode speed. You can choose from multiple color options.
Mercedes-AMG One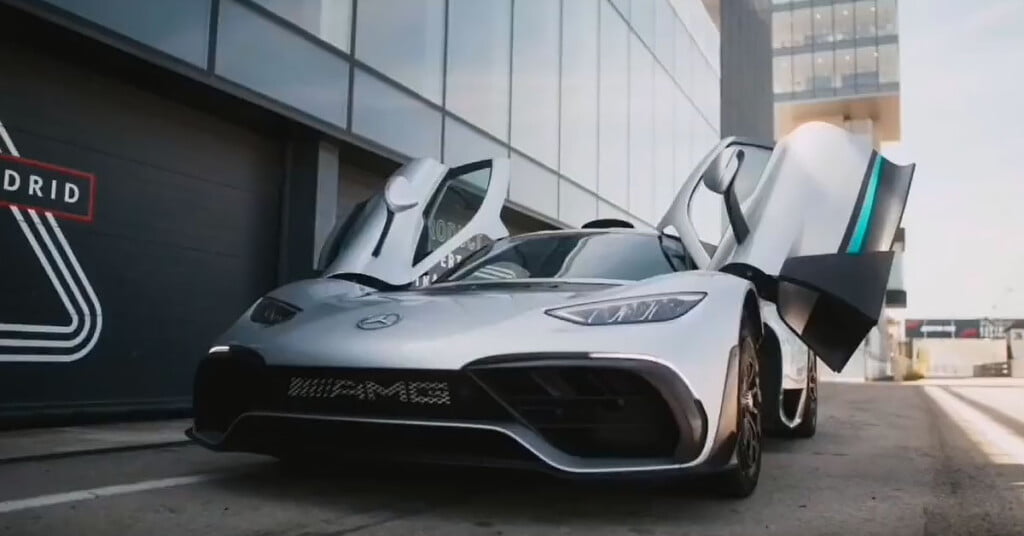 The German car is powered by an actual F1 engine (1,049 HP F1-Derived 1.6-Liter V6 Hybrid) from the team's 2017 F1 program. It costs USD $2.72 million per unit. The production version of the Mercedes-AMG One was unveiled on June 1, 2022. So far, the company has produced only 275 units. The latest hypercar first debuted as the Mercedes-AMG Project One concept almost five years ago.
You May Also Like: Here's the Expansive Car Collection of Technical Guruji
Ford Shelby GT500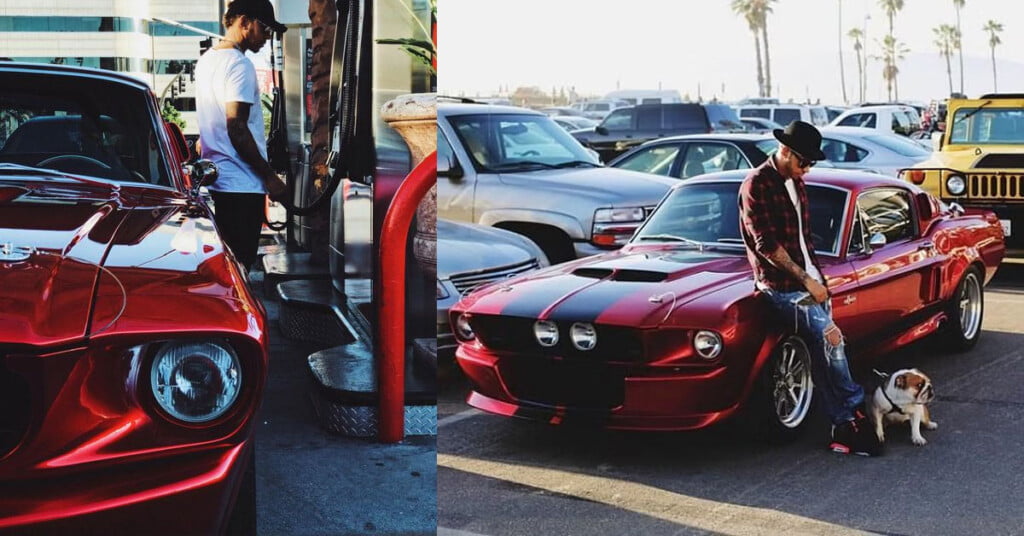 The Shelby Mustang is a high-performance variant of the Ford Mustang that was built by Shelby American (1965 – 1967) and the Ford Motor Company (1968 – 1970). Lewis Hamilton has a 1967 year model of the Shelby GT500. It sports a period-correct Mustang body style. However, it also gets modern upgrades from legendary American tuner Carroll Shelby. The Ford Shelby GT500 is powered by a 5.2L Supercharged V8 Gas engine. It comes with a 7-Speed Automatic Transmission and Rear-Wheel Drive. This one's among the more iconic models in the car collection of Lewis Hamilton.
McLaren P1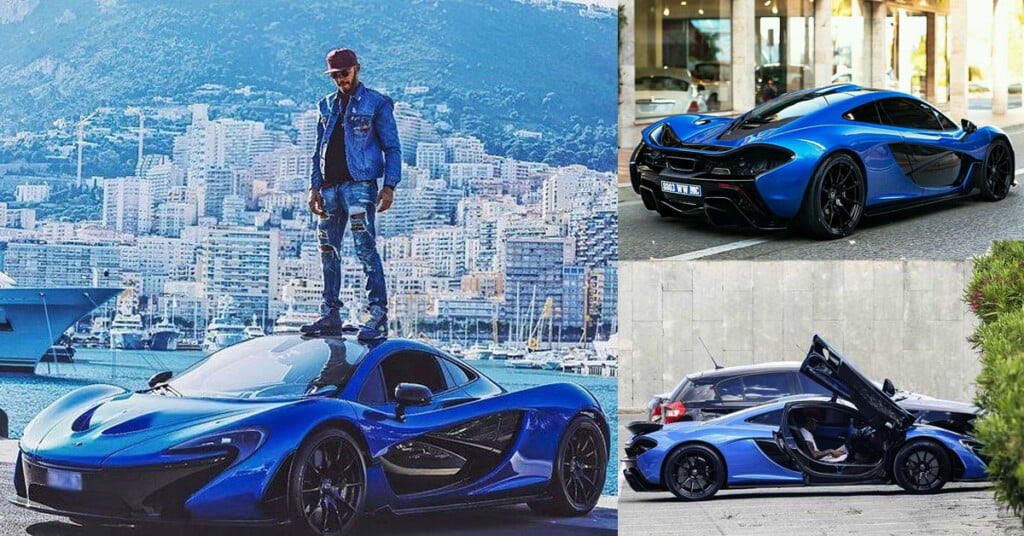 Lewis Hamilton was once part of the McLaren F1 team. Naturally, he has a McLaren P1 in his collection. Currently, the 2015 model comes at a starting price of $1,155,000. While it is not the fastest McLaren model on the market, the P1 has a top speed of 217 MPH. The mid-engine plug-in hybrid sports car uses an advanced combination of twin turbochargers and electric motor muscle. It showcases McLaren's advanced motorsport-based engineering and state-of-the-art technology that combine to offer high performance.
You May Also Like: Check Out The Exquisite Car Collection of Selena Gomez
Ferrari LaFerrari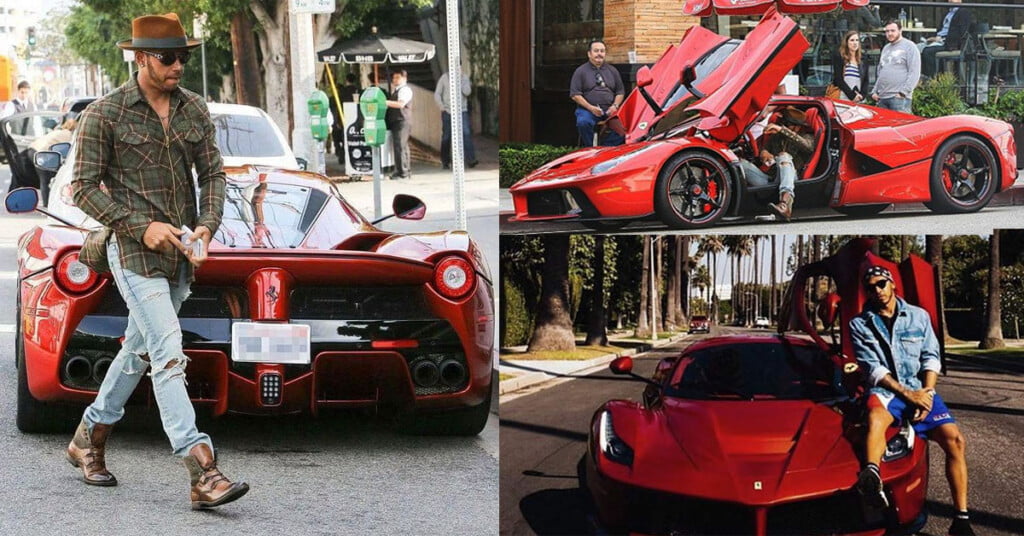 The Ferrari LaFerrari seems to be one of the favorite cars of Lewis Hamilton. It is powered by a naturally aspirated V12 and KERS system that offers 949 hp of power and 644 lb-ft of torque. It can go from 0 to 60 mph time of just 2.4 seconds. The exotic sports car also gets a 161-hp boost from an electric motor. In terms of design, the Ferrari LaFerrari looks pretty stylish. It is built to look like a ground-bound fighter jet and comes with custom-fit interiors. The Ferrari LaFerrari costs $4,000,000. $73,575.87/month est. This supercar is easily the costliest model in the car collection of Lewis Hamilton.
Shelby Cobra 427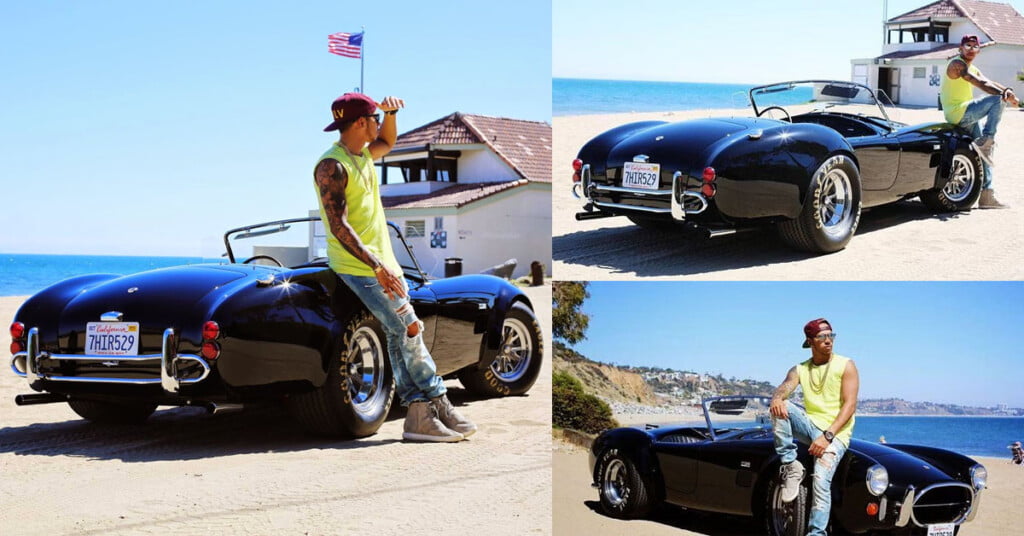 Lewis Hamilton has one more car from Carroll Shelby's tuning outfit – Shelby Cobra 427. The Cobra model gets a British roadster chassis and an American V8 engine (7-liter). It was built in 1966. The powerful roadster offers 410 bhp of power and 480 lb-ft of torque. It also gets Rear-wheel Drive. Some of the Shelby Cobra 427 models have been sold for as high as $5,940,000. In comparison, the lowest recorded sale price of a 1965 Shelby 427 Competition Cobra was $650,000. The GT500 convertible is one of the coolest cars out there and certainly deserves to be in the garage of an all-time great driver.
Join us for FREE NEWS Updates on our Whatsapp Community or our official telegram channel.