Amanda Leong is known for her love for McLarens and this car collection will certainly prove it beyond any doubt.
The car collection of Amanda Leong is as sporty as it is unique. For the uninitiated, Amanda is a runner-up at the Miss Universe Singapore competition in 2011. She has, since then, gone on to win a number of awards and titles in this field. However, she has become a prominent entrepreneur in Singapore in the subsequent years. Now, she is a popular fashion influencer and an accomplished businesswoman. Let us take a look at the cars of Amanda Leong
You may also like: Cost of Owning a Car in Singapore Will Shock You!
You may also like: Check Out The Surprisingly Small Car Collection of Carrie Wong
Cars of Amanda Leong
McLaren GT
You know that someone has a love for supercars if they own a McLaren. The McLaren GT that Amanda owns comes powered by a 4.0-litre twin-turbo V8 engine that develops a whopping 612 hp and 630 Nm of peak power and torque. The supercar has an acceleration time of 0-100 km/h sprint of just 3.2 secs making it seriously quick. The supercar is priced at $859,900 SGD (approx Rs 5.02 Crore when converted to INR).
You may also like: The Mega Expensive Car Collection of Kim Lim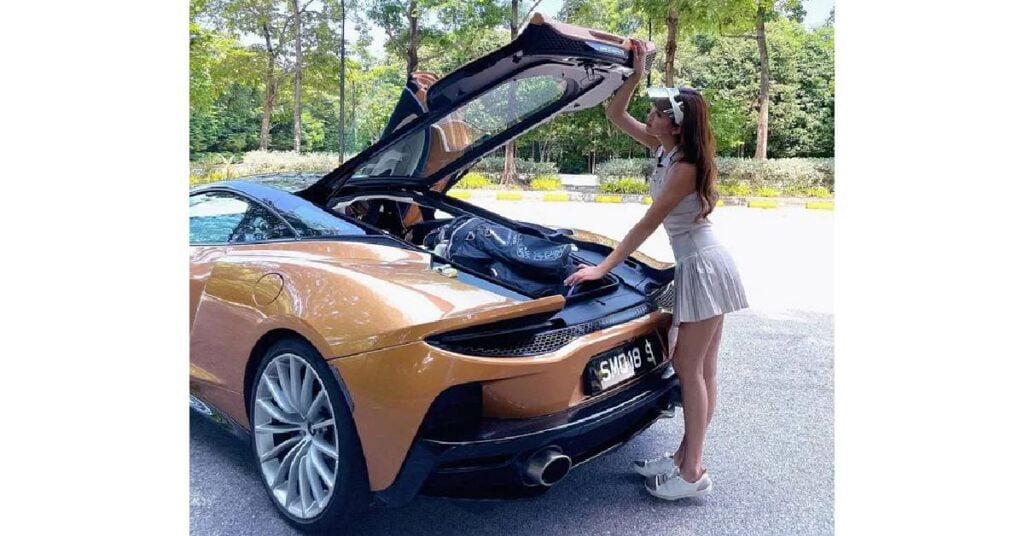 You may also like: Car Collection of Model/Mechanic/TV Star Constance Nunes
McLaren MP4-12C
Nothing says luxury car collection like having 2 McLarens. Amanda even has the MP4-12C whose performance is at par with the GT. It comes powered by a 3.8-litre twin-turbo V6 engine that outputs a colossal 592 hp and 600 Nm of peak power and torque. This engine comes mated to a 7-speed automatic gearbox and the 0-100 km/h acceleration time is just 3.3 secs. Both these supercars have comparable performance characteristics. Together, these two cars of Amanda Leong easily make for a pretty powerful collection.
You may also like: Check Out The Exquisite Car Collection of Selena Gomez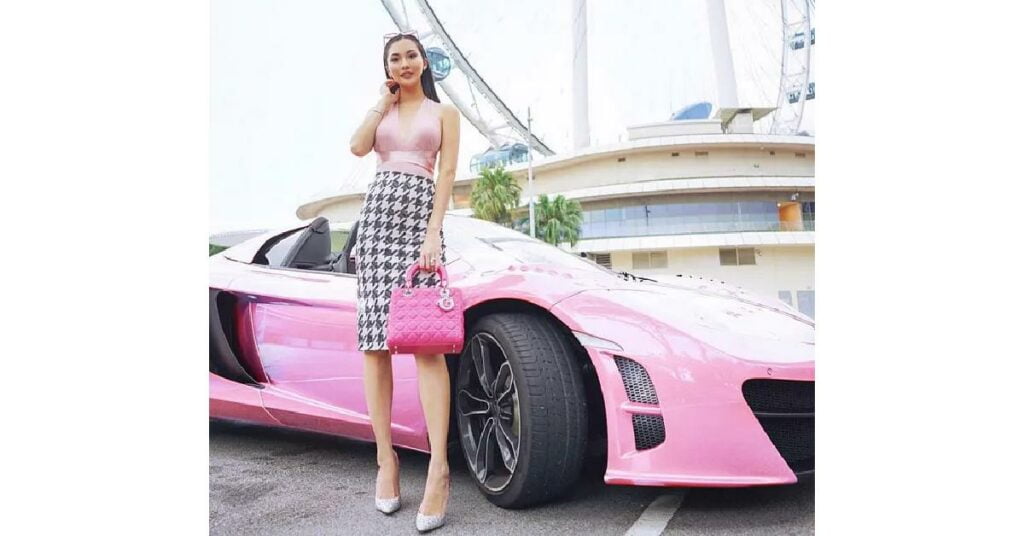 You may also like: Incredible Car Collection of YouTuber Jaffree Star is Mind-Blowing
The price of the MP4-12C is around a whopping $1 million SGD (approx Rs 5.91 Crore when converted to INR). Just having these ultra-premium performance cars in the garage speaks volumes about the kind of lifestyle Amanda Leong leads. What are your thoughts on the mega-sporty cars of Amanda Leong, the Singaporean model and entrepreneur?
Join our official telegram channel for free latest updates and follow us on Google News here.