Chevrolet is finally experiencing a better pace in terms of sales and market recognition and giving final touches to its ongoing success are the three awards recently bagged by the brand at JD Power Awards organized by JD Power and Associates.
The company was honored thrice at the award functions and Chevrolet Spark and Chevrolet Aveo U-VA were the car models which managed to bring this honor for the manufacturer. The cars get awards in Indian Automotive Initial Quality Study (IQS) and Vehicle Dependability Study (VDS) for the year 2010.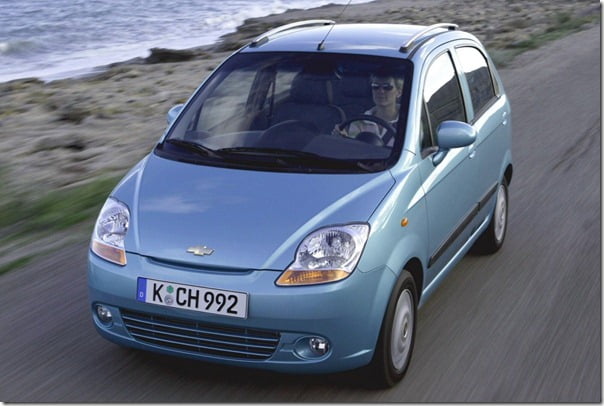 The awards for the Most Dependable Compact Car and the Best Compact Car in Initial Quality  have been achieved by Chevrolet's small car Spark and the JD Power Award for the Most Dependable Car in the premium compact car segment has been achieved by Aveo U-Va. Interestingly this the fourth time for the Spark to have bagged the top award for quality in the India Automotive Initial Quality Study.
With no surprise Vice President General Motors India, Mr. M.P. Balendran had a lot to express and with all his content he assured that now when it comes to quality, dependability and customer delight, the Indian customers are certainly considering the brand as their preferences have changed.
He said,
"These prestigious wins from JD Power clearly reiterate that Chevrolet has become the preferred automobile brand in terms of quality, dependability and customer delight. These awards reinforce the strong focus we, as an organization, have towards providing end to end quality, in terms of design, parts, build, check, dispatch, sales and after sales service, to offer best-in-class products that meet and exceed customer expectations. We will continue to leverage the momentum gained thus far and build on the inherent strengths of our products in the future also,"
check out more-