Citroen has been spied testing the Berlingo MPV in India but its highly unlikely to launch in our market. Instead, the Berlingo is being used as test bed for the 1.2L turbo-petrol engine that's going to power Citroen's C-Cubed range in India.
There's a new spy shot doing rounds on the internet and this time, its a Citroen Berlingo MPV. The Citroen Berlingo is a popular people-mover in Europe and it has recently been spied testing in India. Does it mean that this Citroen is going to launch the Berlingo MPV in India? Well, not really. But we believe that Citroen is using the Berlingo MPV as a test mule for the brand's  1.2-litre turbo-petrol engine. Let's look at this in a little more detail.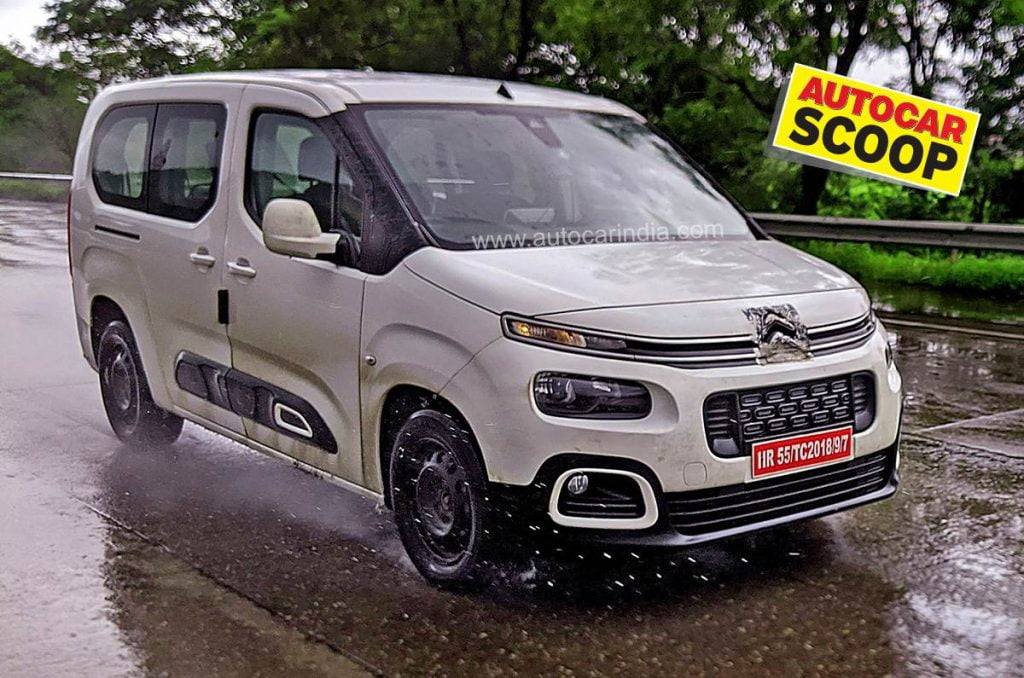 Firstly, it is highly unlikely that Citroen will launch the Berlingo in India because van-like MPVs like this haven't ever really performed well in our market. The Berlingo is thus most likely being used as a test bed for a 1.2-litre turbo-petrol engine that Citroen plans to put under the hood of their upcoming made-in-India 'C-Cubed' range. As for the Berlingo itself, this spied test mule is the latest-gen model that was introduced last year and is sold in several European markets.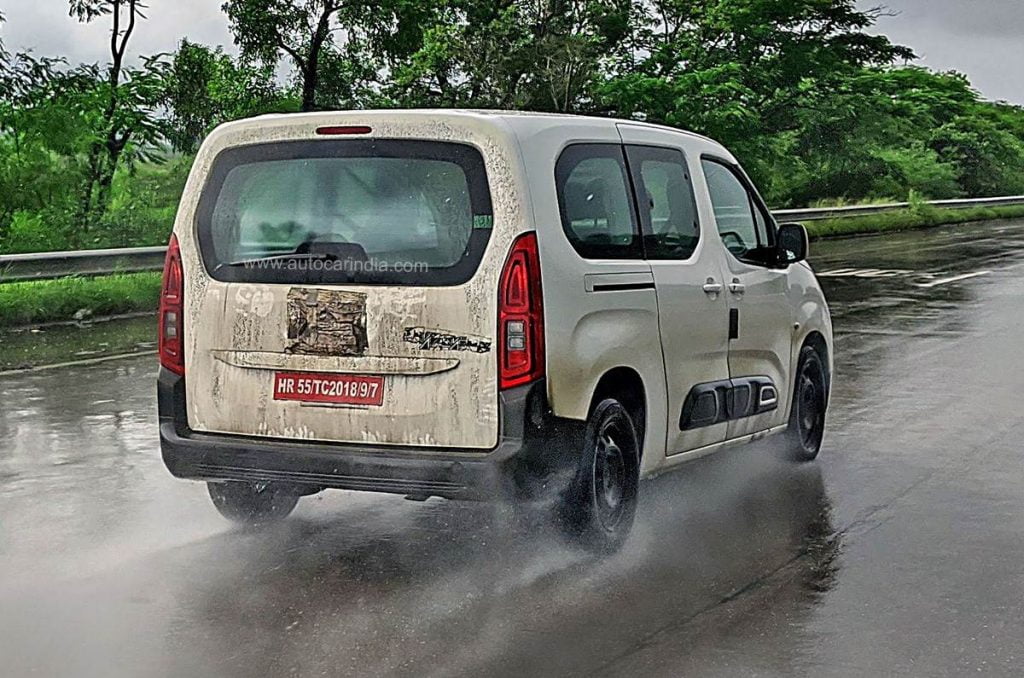 The Berlingo has typical Citroen styling with quirky design elements and a two-tier headlamp setup as seen in these spy images. It is however quite boxy and very van-like and that's exactly what wouldn't work for India. This latest-gen Berlingo is based on a new platform that's a hybrid of PSA's newer EMP2 architecture and the previous-gen MPV's underpinnings. Its available in two iterations – the standard Berlingo that measures 4.4m in length the Berlingo XL(the one pictured above) that measures 4.75m in length.
Also Read : Massive Discounts on Honda Cars This Month; Civic Diesel Gets Rs 2.5 lakh Cash Discount!
The Citroen Berlingo gets three engine options in Europe – the 1.2L, three-cylinder turbo-petrol engine in question along with two versions of a 1.5-litre DV5 diesel – a 102hp version and a more powerful 130hp version. The diesel engines however wouldn't be coming to India. The Berlingo comes with three rows of seats and its pretty decently equipped on the interiors as well. The Berlingo even has several badge-engineered models from other brands in Europe like the Opel Combo Life, Vauxhall Combo Life, Peugeot Rifter and Toyota Pro Ace City Verso.
Also Read : Watch How The India-Bound Citroen C5 Aircross Fares in the Moose Test
Citroen will start their India innings with the C5 Aircross SUV that will launch in our market early next year. This however will be low volume product as it will come to India as a full import. However, going ahead, Citroen also has a compact-SUV lined up for India, which will most likely use the 1.2L turbo-petrol engine in question here. This will be locally manufactured and then there's a premium hatchback in the pipeline as well.