You would be surprised to see since when the concept of car modifications and mashups of cars in real life has been around.
Have you heard of a car in the Indian market that is made out of the fusion of a Hindustan Contessa and a Mercedes? Well, there was a car dealer in Mumbai who used to sell such a vehicle under the moniker 'Concedes'. Don't be surprised by this unique innovation. We have reported so many car modification houses that have come up in recent years that can create an exact replica of just about any car. But to do something like this when the Contessa was around is quite remarkable.
You may also like: Ranveer Singh 'Baby" Dancing Atop A HM Contessa – VIDEO
You may also like: Check Out This Hindustan Contessa Modified Into A 1969 Ford Mustang For KGF Chapter 2
Contessa x Mercedes Mashup Car
While there aren't too many details available on the internet about this unique hybrid vehicle, the images speak for themselves. These images capture the entire appearance of this unique vehicle. Hindustan Contessa was the original muscle car of India evidently inspired by the Ford Mustang of the previous decades. It had a long bonnet and a large overhang at the rear with broad dimensions. The 60s and 70s American automobile market brought the craze of such muscle cars. You must've seen such cars in movies.
You may also like: Singapore Actress Rebecca Lim Shares Her Story with Mercedes
On the other hand, Mercedes has always been a brand people admired for its great engineering. They have been in the business of building luxurious cars for decades. Therefore, people used to dream about owning a Mercedes in their lives. To make these two worlds meet, a car dealer in Mumbai decided to attach the front and rear body of a Mercedes onto a Contessa and named it Concedes. Looking at the front and rear would lead you to believe that it is a Mercedes luxury car.
You may also like: Suniel Shetty Seen with His Mercedes G63 AMG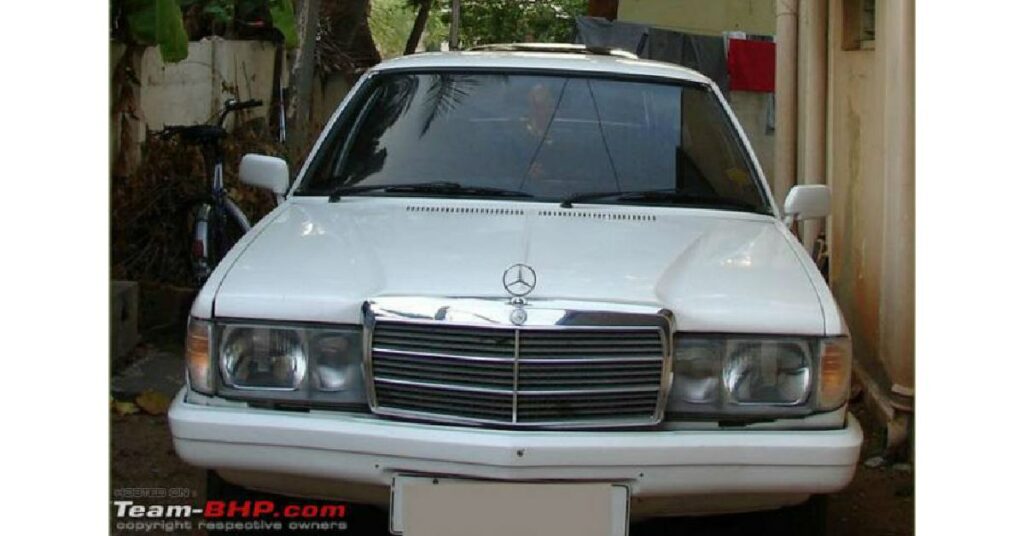 However, between the two body panels was a relatively regular Hindustan Contessa. Reportedly, the dealer sold many models of this car under the pretence of selling a Mercedes. Unfortunately, there aren't too many details about what happened to the dealer when people found out that they had been cheated. Nevertheless, this is great trivia for people interested in the Indian automobile industry. Do share your thoughts about this.
You may also like: This Vitara-Based 2-Door HM Contessa V6 4×4 is TOTAL SAVAGE
Join our official telegram channel for free latest updates and follow us on Google News here.