How often do you see an age-old car in a modern avatar? On top of that, the modified version of such car brings back a ton of childhood memories with it.
This modified Hindustan Contessa 4×4 is a Suzuki Vitara XL7 from the inside. It is not all that often that you come across such sophisticated and detailed modifications where the powertrain and chassis have been borrowed from a different vehicle altogether. The car modification industry in India has been booming for quite a few years now. Car modifiers have been able to achieve all sorts of exciting alterations ensuring that people get something unique. This one-off Conti from Dashmesh Customers is one such demonstration.
You may also like: 2022 Maruti Brezza Launch Date Leaked – FULL DETAILS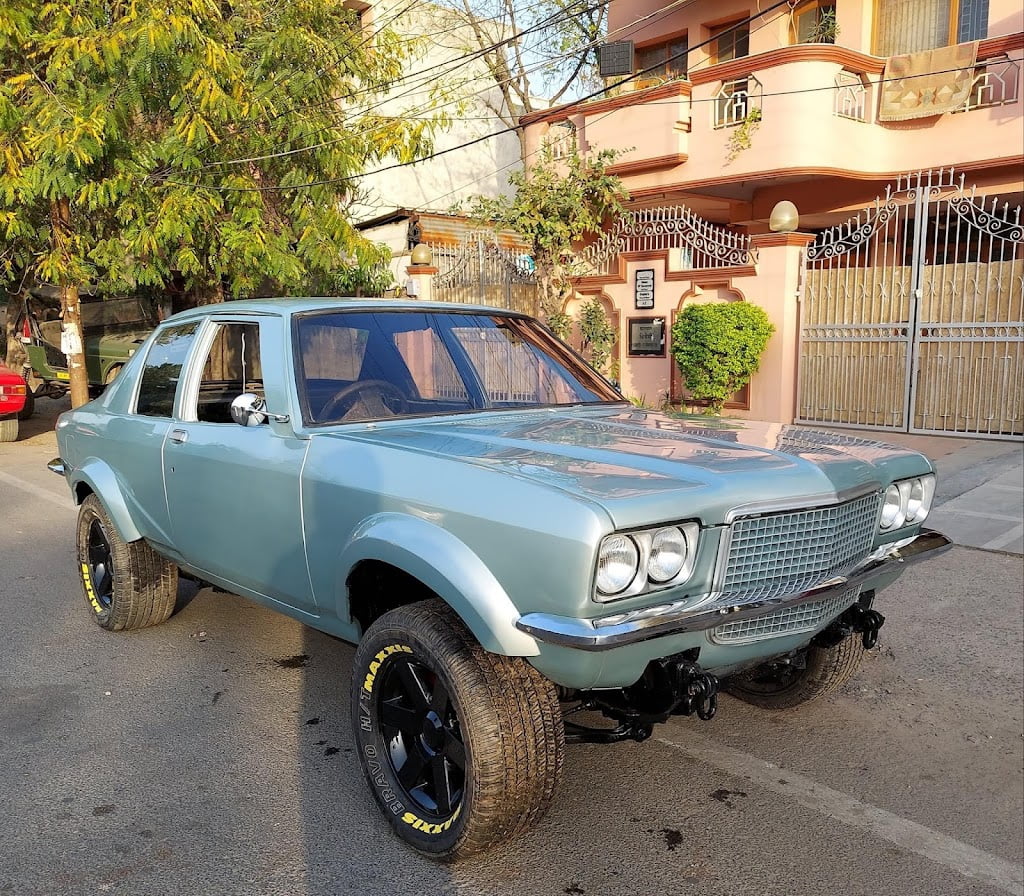 You may also like: Maruti Vitara Brezza vs Tata Punch in Tug of War – VIDEO
Converting Suzuki Vitara Into A Contessa 4×4
These images have been shared via an FB post. The body of the Contessa has been restored and looks in a good shape. The long bonnet and short overhang at the rear reflect the era it belongs to. The front features the trademark dual round headlights encapsulated inside a rectangular housing, broad front grille with a scooped out central area, steel/chrome bumper slab and no skid plate. The main point of differentiation comes from the stylish chunky alloy wheels painted in black with yellow markings that raise the height of the car. There might be changes made to the suspension to make it look this sporty.
Specs
The Suzuki XL7 was among the first luxury cars offered by Maruti Suzuki in the Indian market back in the early 2000s. The giant SUV was imported via the CBU route making it a really expensive offering at the time at around Rs 19 lakh. It came powered by a V6 engine that produced 183 hp and 244 Nm of peak power and torque respectively. Back in the day, this engine was mated to either a 5-speed manual or a 4-speed automatic gearbox. Interestingly, there was the convenience of a 4WD that could be engaged on-the-fly. These are some premium specifications for a car that is almost 2 decades old.
You may also like: Maruti Service Centre CAUGHT Stealing Parts From Brand New Vitara Brezza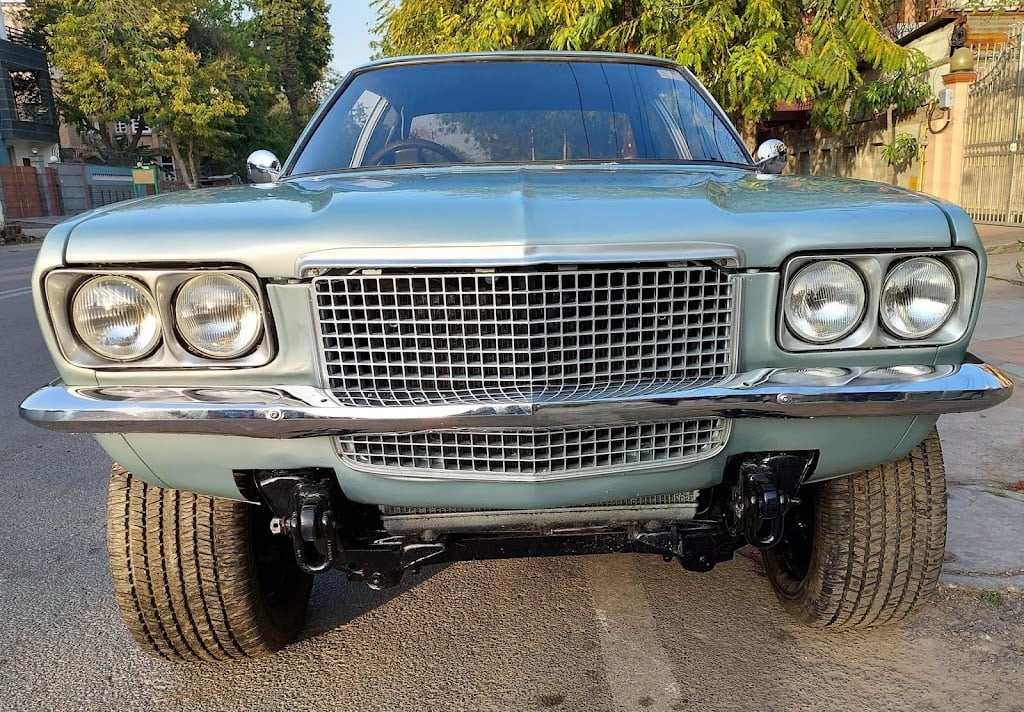 You may also read: This Hindustan Contessa was Restored After 16 Years of Rusting!
This Hindustan Contessa has been built on the chassis of the Vitata XL7 and features its engine and other specifications. This has to be the only 4×4 V6 Contessa in the entire country at the moment. Let us know your feelings about this modified Contessa 4×4 from the V6 Suzuki Vitara.
Join our official telegram channel for free latest updates and follow us on Google News here.