The deliveries of the Mahindra XUV700 might not begin before Diwali. The launch has already happened and the prices of all the variants are out. The XUV700 is the most anticipated SUV of the year and it comes to challenge the likes of 5-seat SUVs like Creta and Seltos, as well as 7-seat SUVs like Safari, Hector Plus and Alcazar. That is a broad spectrum it aims to cover. The initial looks are promising whether in terms of specs, engines or the latest modern tech and features. The bookings for the SUV will open from October 7 onwards. Here is the reason why we might see a physical model on the roads until Diwali.
Also read: First MAJOR CRASH of Mahindra XUV700 Reported on Day-1 of Test Drives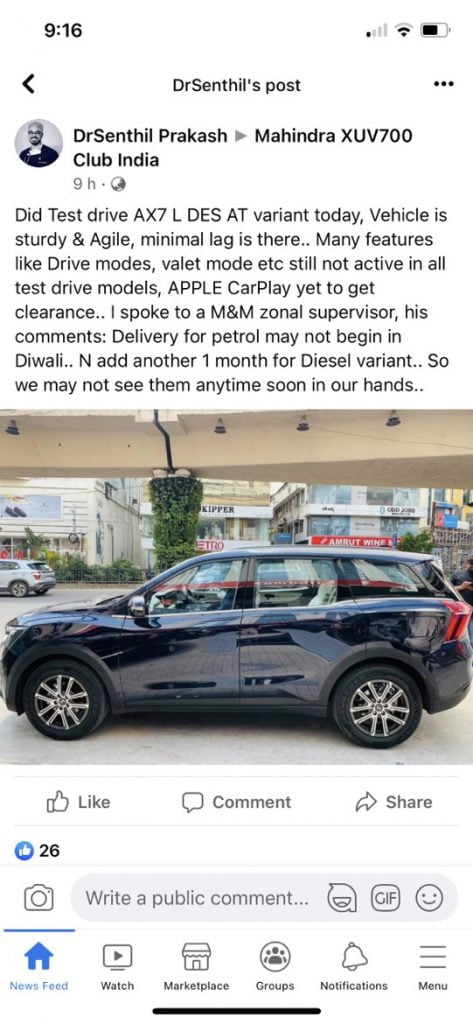 Mahindra XUV700 Deliveries – After Diwali?
Mahindra had to struggle with the shortage of semiconductors in a big way. It was a common problem for almost all the carmakers. It is still not completely resolved. The XUV700 got affected by it a lot and the launch was pushed back significantly. Now, the prices are out and the bookings have commenced. But the people who went for the test drive have brought in new information. According to them, the car is fun to drive and agile for handling but the features are not completely available or functioning as yet. This information was shared on Facebook where the potential owner claimed that the Drives Modes, Valet Mode, Apple CarPlay, etc are not functional yet. Talking to the Zonal Supervisor, the deliveries might not commence until Diwali. Also, the petrol versions will be available first. The diesel will likely take another 1 month after that. Hence, we might see the XUV700 on our roads only after Diwali.
Also read: Mahindra XUV700 Smart Door Handles Leave People Confused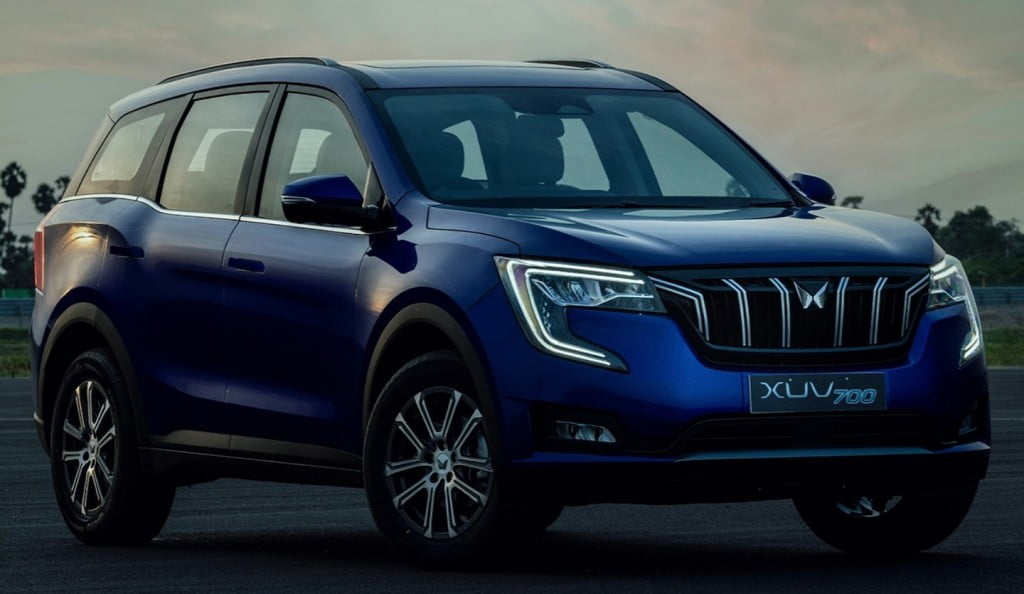 Specs
The recently launched Mahindra XUV700 will be sold with both petrol and diesel engine options. The former will be a 2.0-litre turbocharged unit that will churn out a maximum power of 200 PS and a peak torque of 380 Nm. Meanwhile, the Diesel engine will be available in multiple states of tune. The lower versions will get 155 PS and 360 Nm, while the higher positioned models will benefit from 185 PS and 420 Nm. In fact, the same engine will put out 450 Nm with an automatic transmission. Speaking of the transmission options, both the petrol and Diesel engine variants will be available with 6-speed manual and automatic transmission choices. The 5-seat versions of the XUV700 currently range between Rs 11.99 lakh and Rs 21.59 lakh, ex-showroom.
Also read: 10 Minor Problems in Just Launched Mahindra XUV700 – VIDEO
Join our official telegram channel for free latest updates and follow us on Google News here.