With test drives starting from today, one should expect to soon start seeing the Mahindra XUV700 on the public streets. In fact, many even spotted the new SUV during its freedom drive that was recently held in many parts of the country. Back at these drives, a couple of SUVs suffered some minor damage in small accidents that took place. While one of these vehicles suffered a damaged rear bumper as a two-wheeler rammed into the vehicle, the other SUV got damages on its front grille. However, in both cases, the damage was minimal.
Also Read- Mahindra XUV700 Smart Door Handles Leave People ConfusedH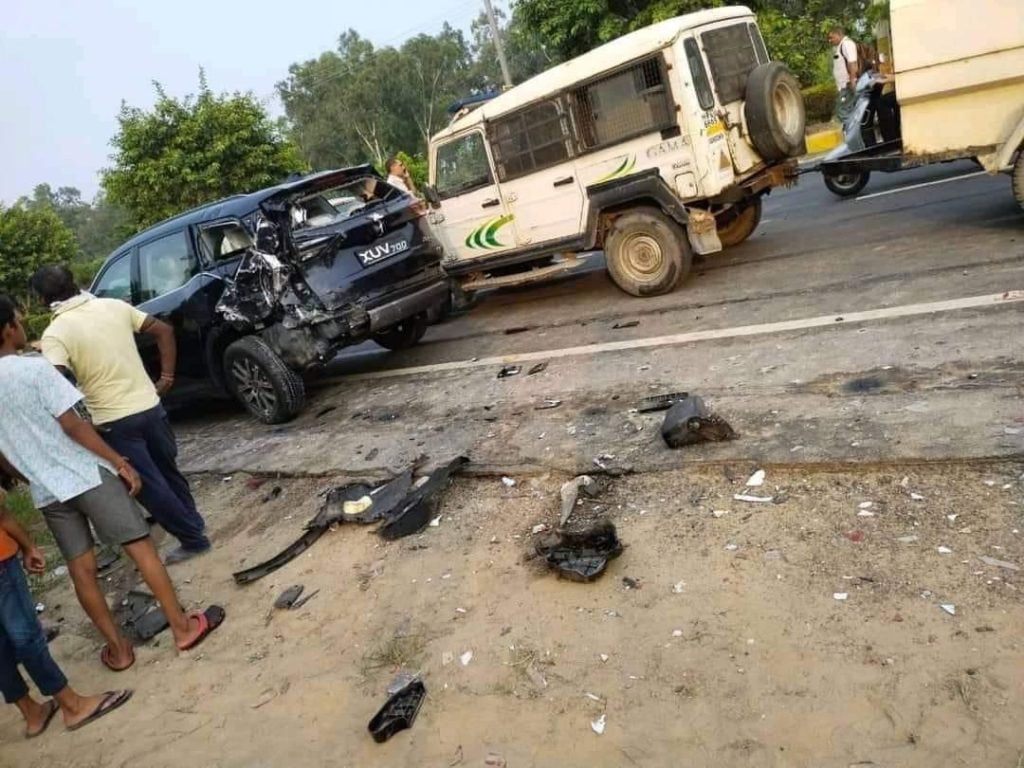 Also Read- Tata Dealership Sells Repainted Nexon, That Too With Black Stains!
Now, though, we've got our hands on what can be termed as the first visuals of the first-ever major accident of the Mahindra XUV700. As can be seen in the image we have above, an un-registered XUV700 in blue paint shade can be seen with a damaged rear-end. It must be noted that test drives of the new model start from today. Interestingly, however, the accident has taken place on Delhi-Jhajjar bypass near Rohtak, where test drives are yet to begin. In all likelihood, the vehicle that has been damaged belonged to some dealership in Delhi-NCR and was out on a drive when this incident took place.
Unfortunately, one person has been reported to have lost his life in this incident. The deceased was travelling on a motorcycle and was hit by an ambulance. The same ambulance even hit the XUV700. At the moment, it's not known how this accident took place and if it was due to the mistake of the XUV700's driver. However, the image we have here shows heavy damage to the left rear quarter of the SUV. In all likelihood, it has been hit by the Ambulance from behind. Careful observation shows broken rear axle, shattered rear quarter glass and broken rear windscreen along with heavy damage to the body panels.
Also Read- 2022 Hyundai Creta Facelift Looks Impressive in Realistic Illustrations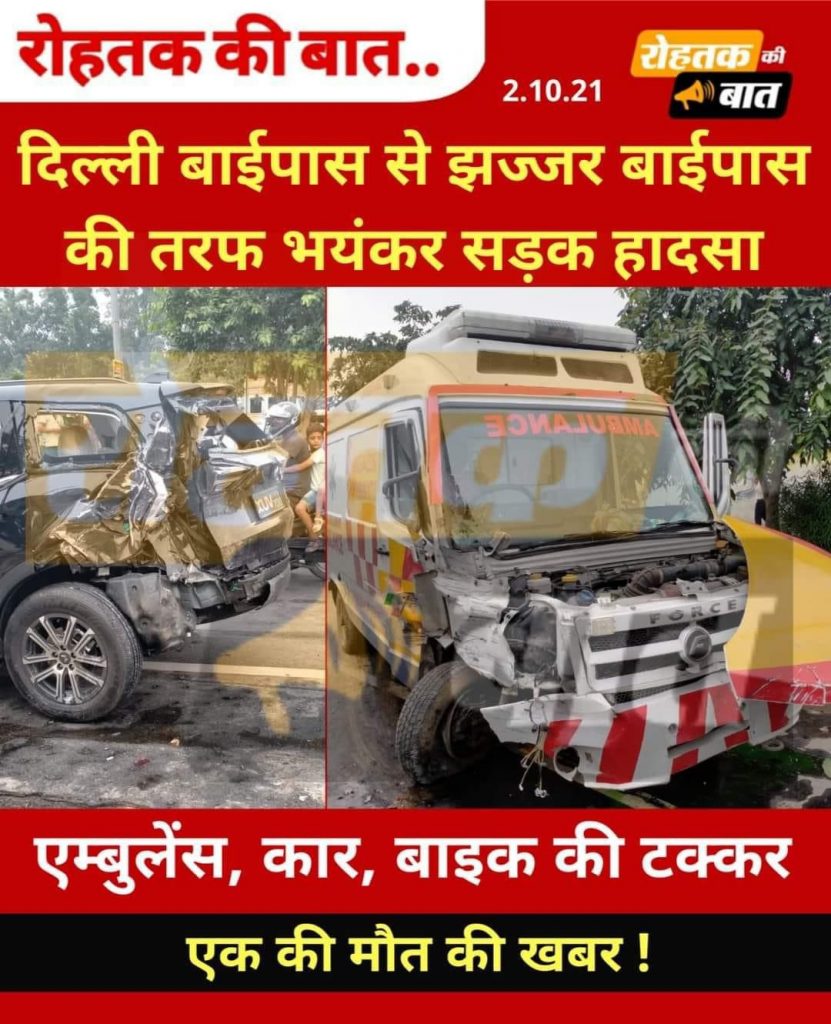 What is important to note here is that the tailgate seems largely ok. The Mahindra XUV700 was subject to some criticism when it was first unveiled that its tailgate is made of fibre-glass. However, media was quick to clarify how it's common to use fibre panels on even costlier vehicles to save on the cost and weight whilst maintaining the overall crash safety. The same is the case with the XUV700 and we're happy to note that the tailgate here has not shown signs of weakness even on being involved in a major crash. What do you think?
Join our official telegram channel for free latest updates and follow us on Google News here.