There are some dangerous scenarios that could play out if one decides to venture into driving a car without air in the tyres.
Continuing to drive your car without adequate air in the tyres could prove to be quite costly. Now, you must've driven the vehicle with a flat tyre many times. However, that must've been temporary until you get to the mechanic to change the tyre or fix the puncture. But have you wondered what could happen if you drive on a tyre with no air at all? Here is a video that captures the consequences.
You may also like: At Rs 70/month, Man Charges 4 EVs & Home Appliances
You may also like: Truck Smuggling Drugs in Diesel Tank Nabbed – Video
Don't Drive Car Without Air In The Tyres
The video has been uploaded by a famous YouTuber on his channel. He keeps experimenting with unique stuff to test the extremes. However, he mentions at the start of the video that no one should try to imitate such activities. These could not only be dangerous to your health but also have long term effects on your car. After that, he begins the video by deflating the front tyre of his Mahindra Scorpio. He waits until the entire air escapes the tyre and then starts driving it. In the beginning, there is a noise from the tyres while driving. It gets louder as more distance is being covered.
The YouTuber also driver quite roughly on surfaces with no tarmac. This includes potholes, dirt tracks, etc. After a while, the rubber of the tyre is completely worn off and the Scorpio is being driven directly on the rim. That is when the steering got quite heavy and the SUV begins sinking in the potholes. It is tilted to one side and the noise becomes louder. Finally, the camera records the tyre being melted due to the excess heat being produced from the rim running on the road. The temperature rises extremely and the sidewalls of the tyre are completely melted.
You may also like: Chennai IT Firm Gifts Rs 88 Lakh BMW 5-Series to Loyal Employees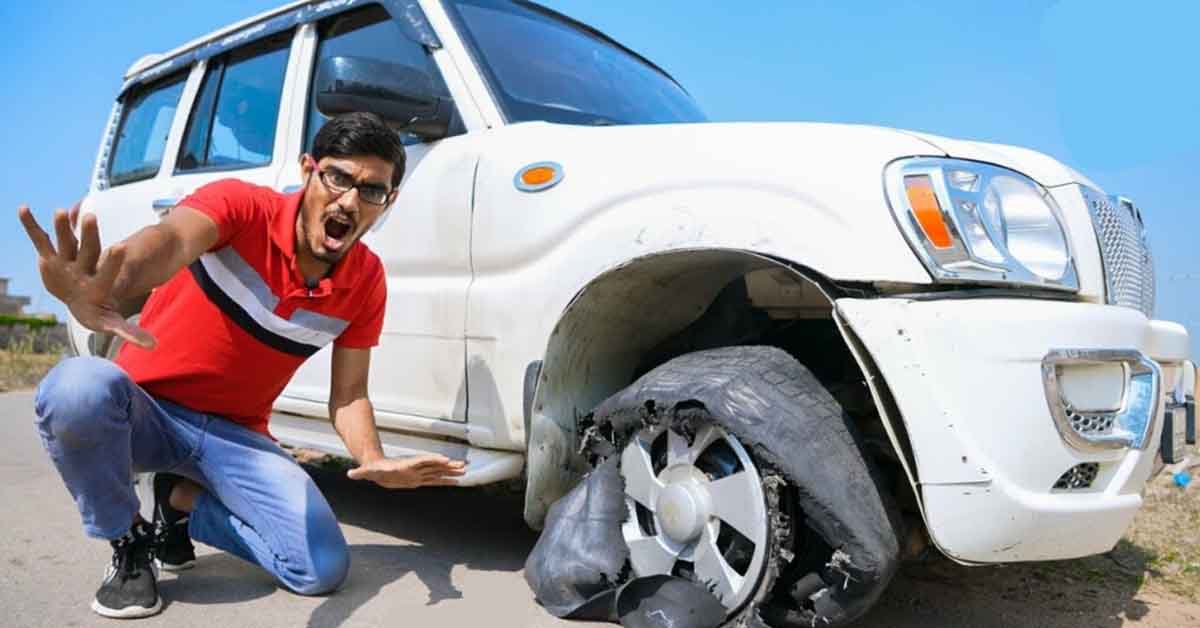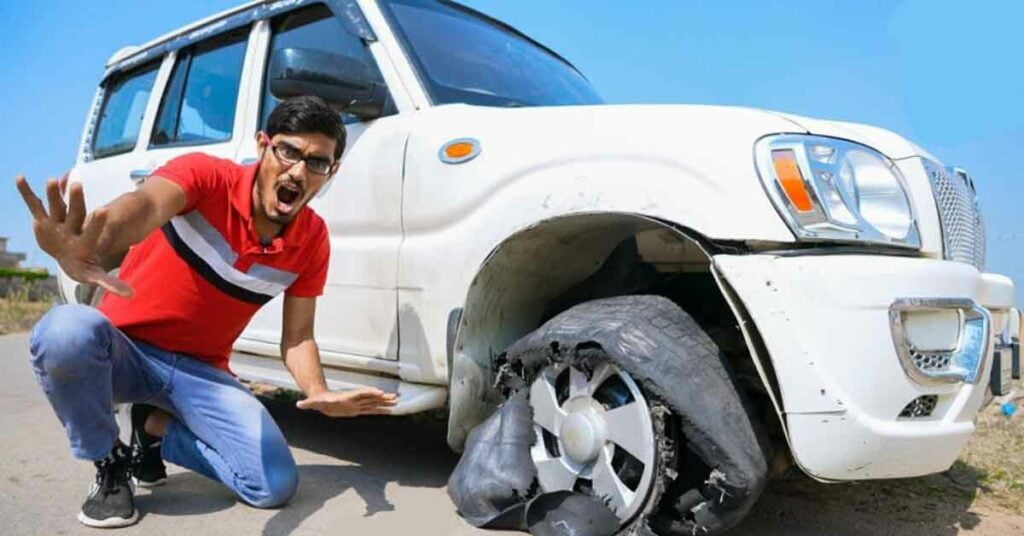 In essence, the YouTuber wanted to show the extreme scenario if one decides to drive a car without air in it for a long time. But you must always drive slowly in case of an emergency and try to get to the mechanic to change the tyre as soon as possible. Also, don't try this yourself.
Join us for FREE NEWS Updates on our Whatsapp Community or our official telegram channel.