Indian roads are home to some of the most bizarre incidents of which this latest news is a prime example.
A truck in Himachal Pradesh was caught carrying drugs in its diesel tank. People find innovative techniques to smuggle drugs and this event falls in that category. This is concerning and makes it hard for the authorities to track such illegal activities. But our police force has been performing in an exemplary fashion to nab the culprits despite their clever tactics. Let us take a look at the details of this incident.
You may also like: Watch Police in Toyota Innova Taking Bribe From Moving Truck
You may also like: WATCH Truck Driver Take Revenge From Corrupt Police Officers
Truck Driver SMuggles Drugs In Diesel Tank
The news report comes from a news channel and the video clip has been uploaded to its YouTube channel by the name of Transport TV. According to the information relayed by the news channel, this incident took place in Rampur, Himachal Pradesh. The checkpoint was going through the process of checking the regular documents of the truck. That is when one of the officers glanced upon the extra-long diesel tank of the truck. After inquiring about the same, the driver of the truck was asked to get it inspected. Sure enough, while the first half of the tank was used for carrying the usual diesel fuel, the extra part was used as storage to transport drugs.
The driver of the truck is seen opening up one end of the diesel tank and bags of drugs are revealed. He is asked to take them out one by one and open them. The weight of the drugs is over 100 kg, which translates to lakhs of rupees. This is quite shocking that the driver was trying to transport drugs in plain sight and daylight. This begs the question of how long this was going on for. Also, what is the source of this and what was the destination? The investigation will reveal these aspects of this drug transport.
You may also like: Watch Indian Girl Ace Canada's Expert Truck Driving Test Like a PRO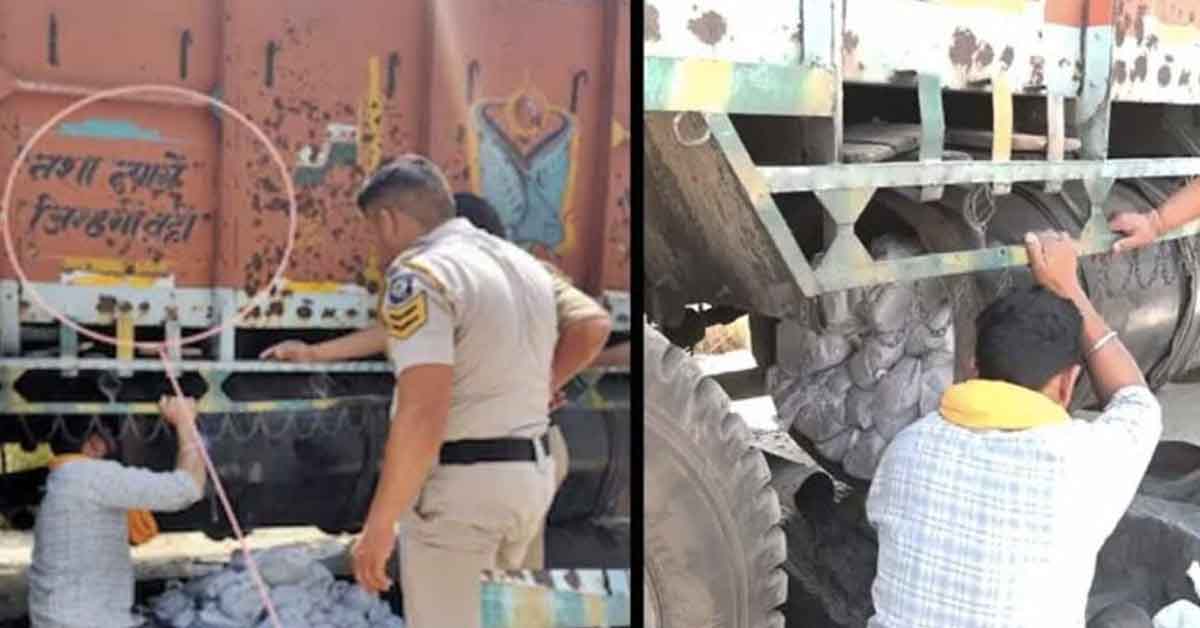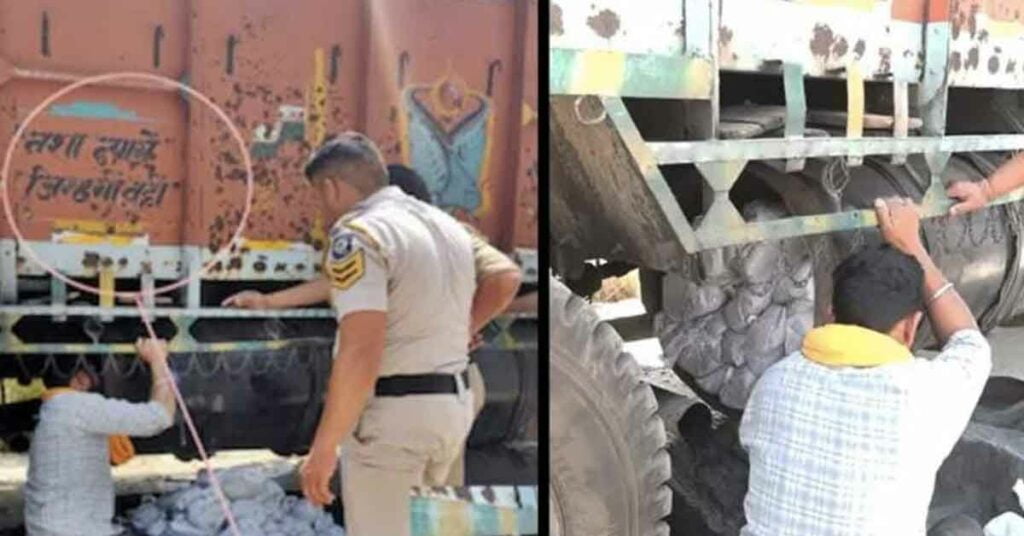 You may also like: Chennai IT Firm Gifts Rs 88 Lakh BMW 5-Series to Loyal Employees
The efforts and presence of mind of our brave police personnel have to be appreciated in this case. If it weren't for them, these culprits would have gotten away. It is disappointing to see what people do for money. One could deduce that it is unlikely that the diver was the owner of drugs. He must have agreed to just transport in exchange for some money. Let us know what you think of this truck driver who was caught carrying drugs in the diesel tank.
Join us for FREE NEWS Updates on our Whatsapp Community or our official telegram channel.