At first glance, one might not be able to see any connection between a Bajaj Pulsar and a Ducati Multistrada, but this concept design could change your mind.
A digital automobile designer has developed a version of the Bajaj Pulsar NS200 that looks like an affordable version of the iconic Ducati Multistrada. The Indian motorcycle market has been dominated by various forms of Bajaj Pulsar for a long time now. That is what makes this special concept edition of the Pulsar so exciting. On the other hand, the Ducati Multistrada is an iconic product in the performance bikes space. First launched in 2003, it has gone through significant updates to become the icon that it is today.
You may also like: This Rs 35 Lakh Kawasaki H2R is Actually a Bajaj Pulsar!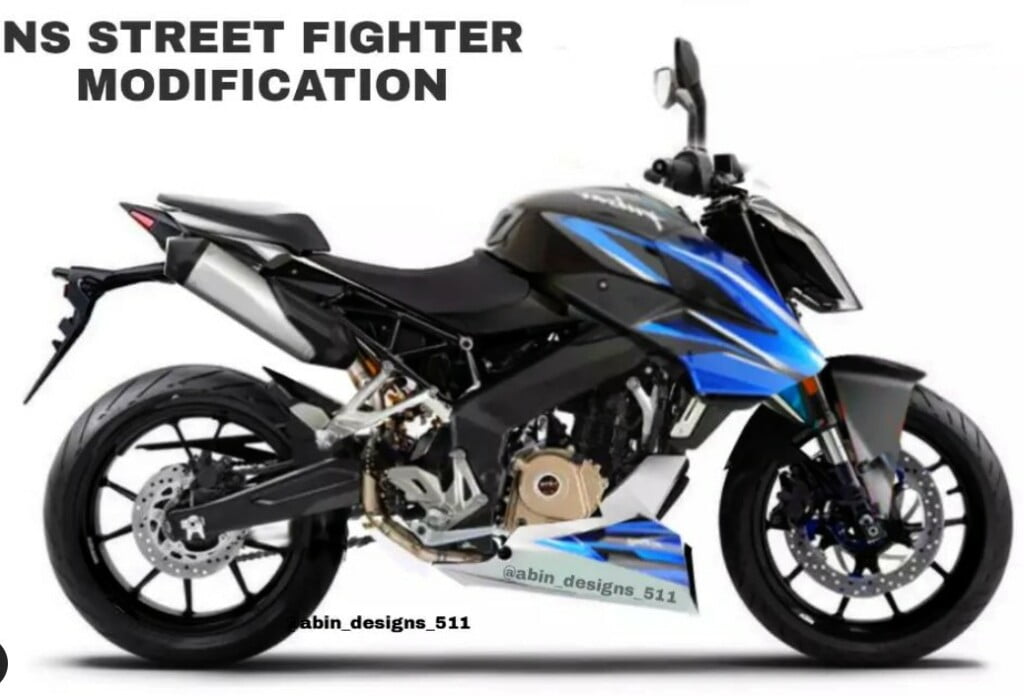 You may also like: Bajaj Pulsar 400F Pays Homage to P220 – KTM 390 Duke Alternative?
Bajaj Pulsar or Ducati Multistrada?
Abin Designs have designed this special version and shared it on their Instagram handle. The most prominent design element has to be the sporty and short area under the headlamps that lends an aggressive front look to the bike. The added angular fairing to the side profile adds to the adventurous credentials too. The fuel tank of the Pulsar has been kept as it is but is neatly integrated into the overall layout. The underbelly exhaust pipe element has also been borrowed from the Ducati but this concept has the exhaust pipe near the seat. For comparison, the Multistrada has the exhaust pipe near its rear tyre. The alloy wheel design of both bikes is quite similar.
The same could be said for the tail-end appearance with massive space between the tyre and the seat. In the case of the Multistrada, this is done to ensure proper wheel articulation for the off-roading scenarios. The low ride height enables a much more stable ride on long journeys making the Multistrada a perfect companion despite the terrain you would like to take it on. If you are looking for an affordable version of the Multistrada, at least digitally, this modified Bajaj Pulsar does a pretty good job of getting you excited.
You may also like: Bajaj Pulsar 220 User Trying to be Ghost Rider is TOTALLY Stupid – VIDEO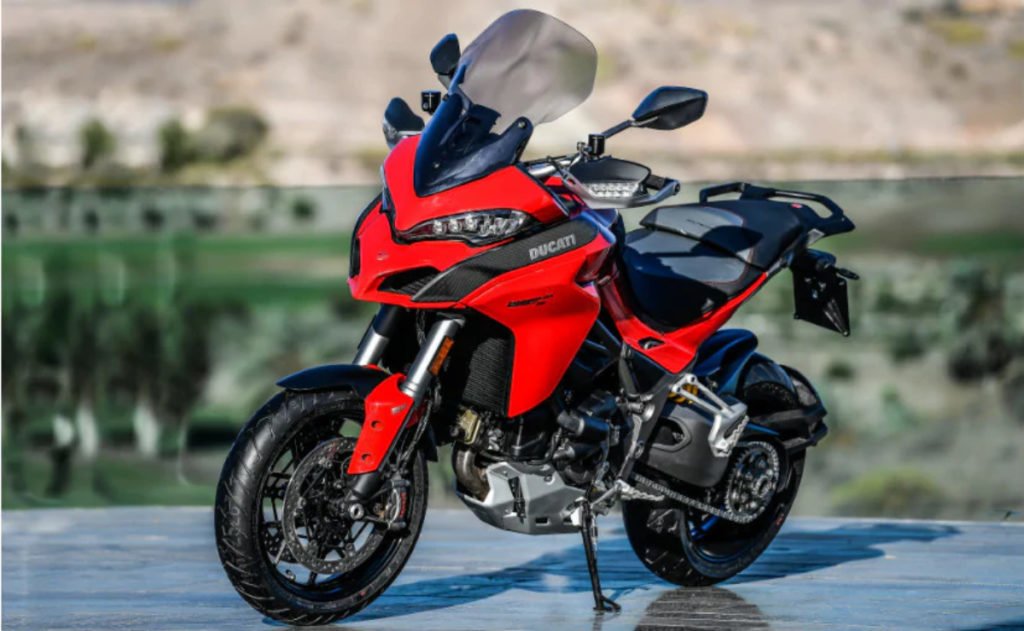 You may also like: Bajaj Pulsar N250 Vs Pulsar NS200 BS4 in Classic Drag Race
Let us know your feelings about this unique concept version of the Bajaj Pulsar NS200 that makes it turn into a Ducati Multistrada, at least on the surface. Which is the best modification on this bike for you?
Join our official telegram channel for free latest updates and follow us on Google News here.