Indian highways are the most unpredictable and animals crossing the highway or sitting on the roads is a rather common sight.
In this adorable video clip, a couple of elephants block the highway after they chance upon a truck full of sugarcane. Now, we know how much the elephants like sugarcane. But elephants are not that common on our roads compared to cows and dogs. Nevertheless, in some parts of the country, elephants are more prevalent. Here, it is a common sight to see them on the road. In fact, some people domesticate them too and travel on them across various cities.
You may also like: Man Doing Push-ups on Garbage Truck Falls, Police Says Be Budhimaan, not Shaktimaan
You may also like: Hero Splendor Owner Rides Shirtless in River, NABBED
Elephants Block Highway & Truck
This video has been shared on YouTube by Mundodi Vlogs. The title of the video informs that this incident is from Chamarajnagar in Karnataka. The visuals capture two elephants blocking a truck full of sugarcane causing a traffic jam on the highway. People on both sides of the road have come out of their cars to witness this incredible feat. The elephants don't seem bothered by such a huge crowd as they keep chewing on the sugarcane sticks one at a time. This is quite an adorable image to see.
You may also like: Mahindra Scorpio to Clothes- Family's Red & White Mania is Dizzying!
Some people are heard warning the others to stay away from the animals in case they suddenly decide to move. Also, a few people took out their phones to make videos and take selfies. Needless to say, people will post these photos on social media along with the video. That is what people do these days. It becomes crucial in such situations to ensure your personal safety and not get carried away by the conundrum. Elephants are generally quite peaceful but in case they get angry, your health could be in danger.
You may also like: 7 People on 1 Piddly Motorcycle? No Problem!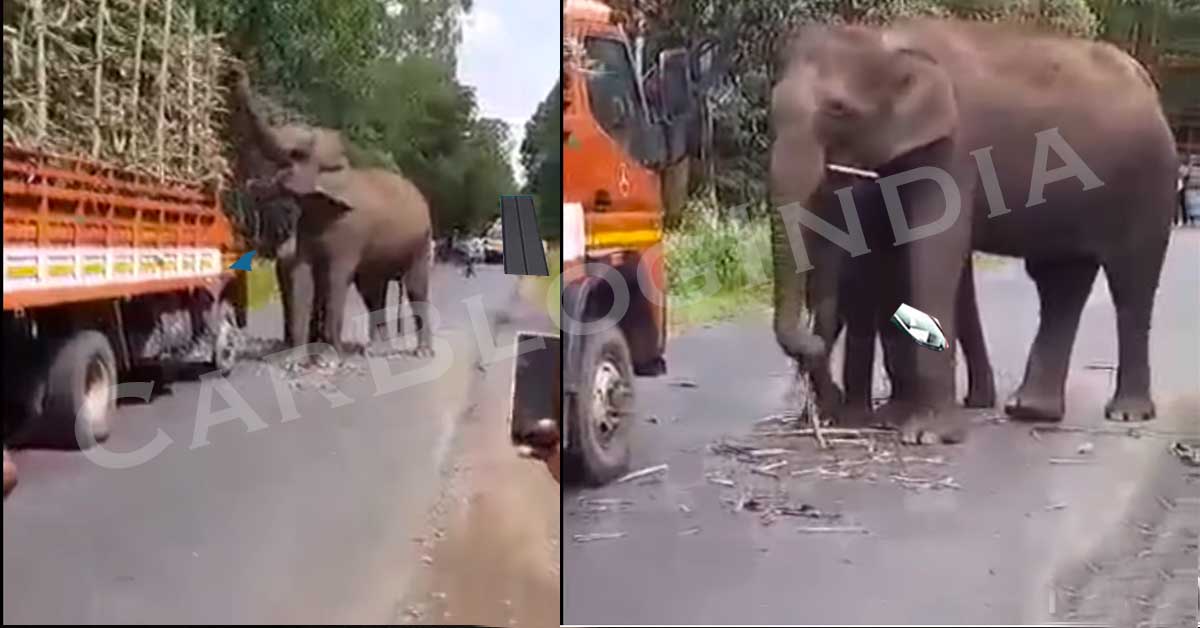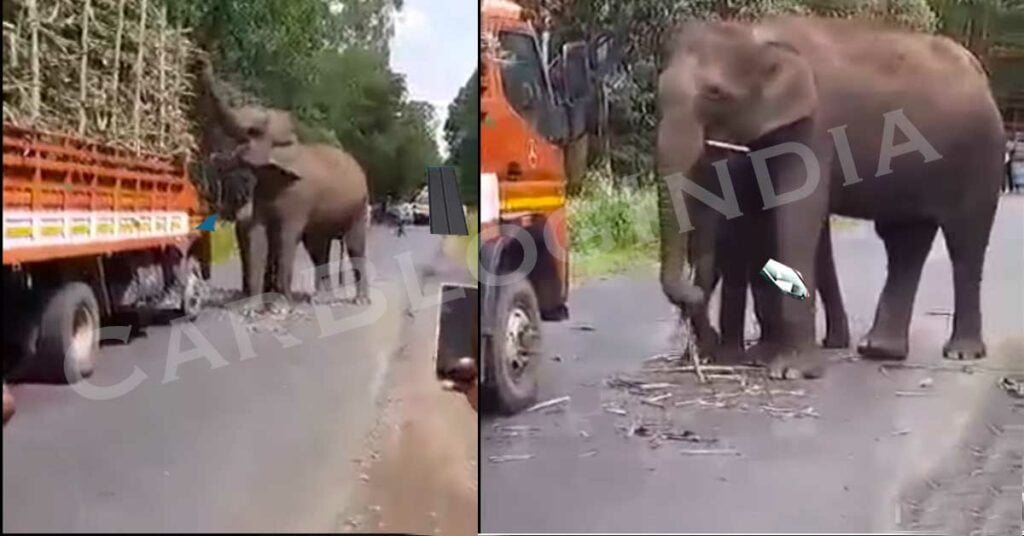 Finally, we would like to direct our readers' attention toward the safety aspect. You must ensure that you drive within speed limits and follow the traffic rules. As seen in the video, our roads are full of surprises and animals can come at any time. If you are overspeeding, it becomes difficult to control the vehicle which could cause severe accidents. Hence, drive carefully and slowly to make our roads safer than they are.
Join us for FREE NEWS Updates on our Whatsapp Community or our official telegram channel.