India is home to some of the most bizarre activities which are both entertaining and dangerous.
This video of a man doing pushups on a moving garbage truck is more perilous than brave. One can't argue that Indian streets are filled with bizarre and unique occurrences. No wonder Indian roads are categorised as some of the world's most dangerous. This could be due to geography, as well as personal activities. In this case, it is clear that the reason is the latter. Here are the details of this borderline mental pushup spree on a moving truck.
You may also like: Stupid Biker Highlights Perils of Street Racing
You may also like: Driving Maruti Swift Thru Knee-Deep Water is More Stupid Than Brave
Man Does Pushups On A Moving Garbage Truck
The video clip has been uploaded as YouTube Shorts by NDTV. This guy is seen performing push-ups on the truck shirtless. After that, he stands upright while the truck is still moving. Unsurprisingly, he lost his balance and fell off the truck. As a result, he sustained multiple injuries which are visible in the video clip. There are vivid bruises and cuts on the shoulder and legs as he lies in the hospital bed. Now, this can't be considered an accident as he volunteered to do this stupid act.
You may also like: Watch Ford EcoSport Saving IDIOT Biker From Fatal High-Speed Crash!
The Police were quick to comment on this video saying, "Don't Be Shaktimaan, Be Buddhimaan (Wise)." With the kind of consequences he faced, this was great advice and evaluation of this crazy stunt that the guy decided to pull. Such stunts are not only dangerous for the person doing them, but also for other road users. For instance, this would have caused problems for the driver of the garbage truck. In addition to that, as he falls on the road, that could be devastating for the other cars in the vicinity.
You may also like: STUPID Maruti Baleno Drivers Trying to 'Drift' Crash Into Each Other!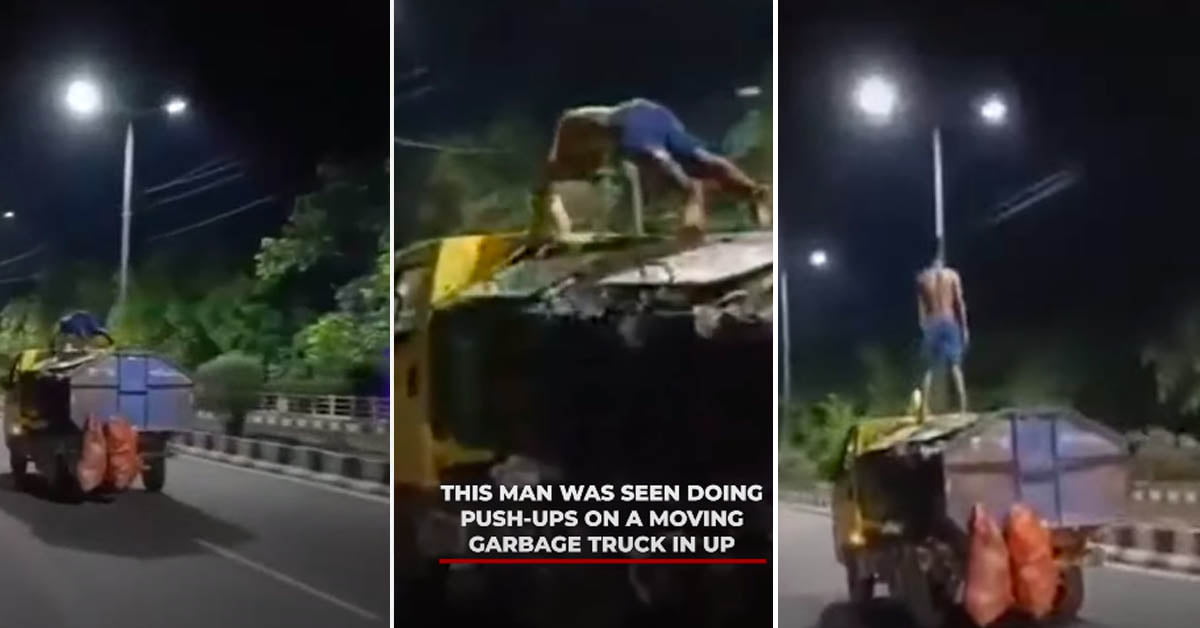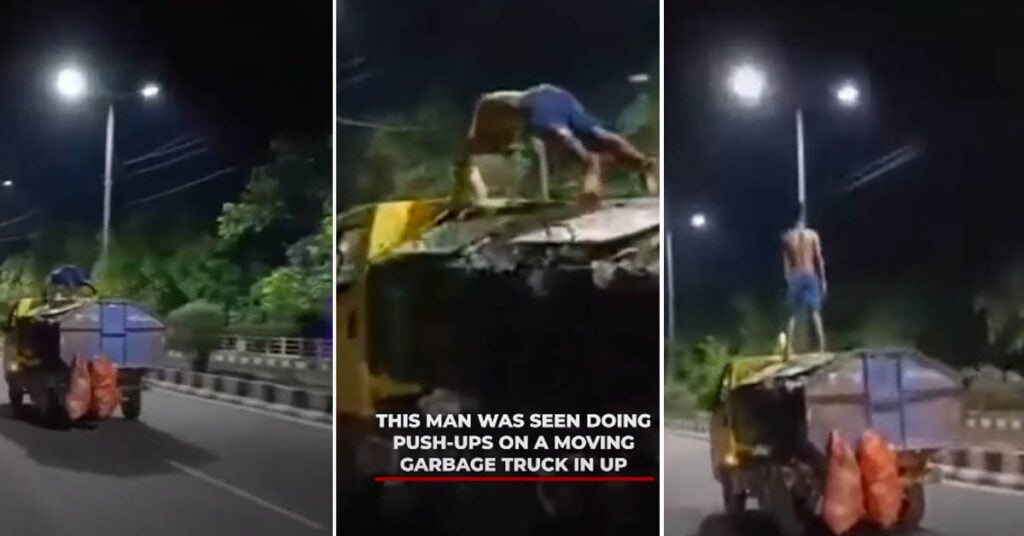 Hence, we would urge our readers to never perform such mindless stunts on the road. Also, you must discourage others to do so too. If you find someone undertaking such acts, make sure to intimate the authorities so that the safety of our roads is not compromised. We lose so many lives on the roads every year due to the carelessness of some people. It is time we quit doing that and make our roads a better place for everyone to use.
Disclaimer- The embedded videos/ external content is/are being used as a convenience and for informational purposes only; they do not constitute an endorsement or approval by Car Blog India of any of the products, services, and /or opinions of the corporation or organization or individual. Car Blog India bears no responsibility for the accuracy, legality, and/or content of the external site or for that of subsequent external videos/ external content. Contact the external publisher for answers to questions regarding its content.
Join us for FREE NEWS Updates on our Whatsapp Community or our official telegram channel.