In a new Twitter storm, Elon Musk urged fans to not "Waste Your Money on Silly Apple Products" and recommended the new Tesla Cybertruck-shaped Cyberwhistle.
Elon Musk has introduced Tesla's cheapest product called the Cyberwhistle that is literally a whistle inspired by Cybertruck. It is not a new car or a car accessory. The premium collectible is made from medical-grade stainless steel with a polished finish. It also comes with an integrated attachment feature for added versatility. The limited-edition product is priced at $50 and will be available on the Tesla website. However, it was sold out within hours of Mr. Musk's tweet.

Also read: The Iconic Hummer Will Make a Comeback as an EV!
To promote the new product, Elon Musk used his usual trolling approach to marketing. The Tesla CEO announced the Cyberwhistle on Twitter while taking a dig at Apple's $19 polishing cloth (launched with the new MacBook Pro laptops last month). He shared a link to the product page of the new Tesla Cyberwhistle with the comment "Blow the whistle on Tesla!." "Don't waste your money on that silly Apple Cloth, buy our whistle instead!" he added. Elon Musk currently has around 65 million followers on Twitter. He often uses silly humor and provocative statements to keep the engagement going.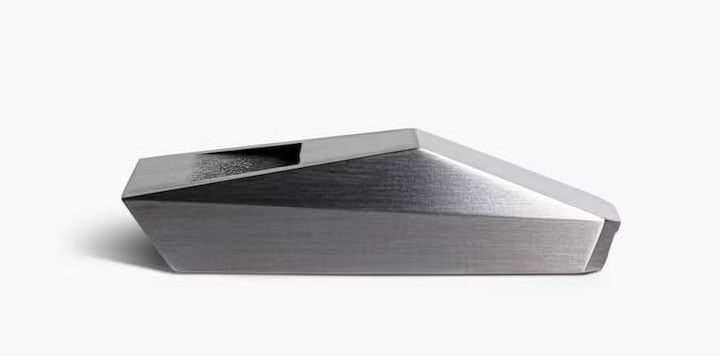 Also read: Elon Musk Blames Government For Delay in Tesla India Launch
The Tesla Cyberwhistle is expected to be delivered before the Tesla Cybertruck. However, it is not clear if or when the new product will arrive at the market. Ahead of the Cybertruck, we might see more Tesla products with the "cyber" moniker. Previously, Tesla released wearable shorts a few months after the release of the Model Y. It also signaled that anyone "shorting" Tesla stock was going to lose money. With the new Cyberwhistle, Tesla is essentially hinting at the start of a race. We might see the new Tesla Cybertruck sooner than we think. Elon Musk is always leaving clues to his supporters about what to expect.
Also read: Tesla Model Y Spied in Pune Even as India Launch Date Remains Unclear
Tesla is hustling to catch up to Rivian and other electric car makers. The Cybertruck might begin production much sooner than late 2022 (first quarter of 2022 instead of the third quarter of 2022). More details are expected to reveal during the next earnings call by Elon Musk. The new Tesla Cyberwhistle is just another way to keep the hype going. This includes the recommendation of Tesla Cybertruck-shaped Cyberwhistle Over 'Silly Apple Products'. The limited-edition premium collectible is already being sold on eBay for much higher than the official pricing.
Also read: Challenges For Tesla In India- Can Autonomous Driving (Tesla Autopilot) Technology Work In India?
Join our official telegram channel for free latest updates and follow us on Google News here.