The lookalikes of the prominent Bollywood stars in our country have a fan following of their own. However, spotting the Salman Khan lookalike on the streets of Lucknow didn't go down well with the police.
The fake Salman Khan was arrested by the Lucknow Police after he cause public inconvenience. Azam Ansari has a following of over 88,000 on Instagram. He is a lookalike of the iconic Indian actor, Salman Khan. He regularly keeps posting his videos on social media where he imitates the scene, dance and walk of Salman Khan. This has garnered a ton of following from the netizens and he has turned into a mini-celebrity of his own. But his latest stint on the streets of Lucknow didn't go as planned. Here are the details of what happened.
You may also like: Here's Why Tata Motors Can Become Tesla of India!
You may also like: American Biker's Reaction on Riding RE Classic 350 is PRICELESS
Fake Salman Khan Arrested
While making the video of him dancing as Salman Khan at the famous Ghanta Ghar in Lucknow, a huge crowd gathered on the road. This caused public inconvenience as it is quite a crowded marketplace. After the police received this information, they visited the spot and had to arrest Azam. He was booked under section 151 of the Indian Penal Code which relates to the disturbance of public peace. This came as quite a shock for everyone but makes sense because a lot of people on the busy road were getting affected. In addition to this, he was also slapped with a hefty fine. He has been making videos of him dancing on busy roads shirtless copying Salman Khan from his movies.
You may also like: Maruti Brezza Modified Into Range Rover Evoque in Rs 6 Lakh!
It needs to be understood that while these gestures might be a symbol of respect for their favourite Bollywood stars, but if they cause public disturbance, it simply can't be tolerated. This is yet another example of people going to extreme lengths to portray a certain image on social media. What Salman Khan does is for the entertainment industry in isolated places or sets. It should not be replicated in real life and in real places at the cost of causing inconvenience to the general public.
You may also like: Nitin Gadkari Checks Out New Honda City e:HEV Hybrid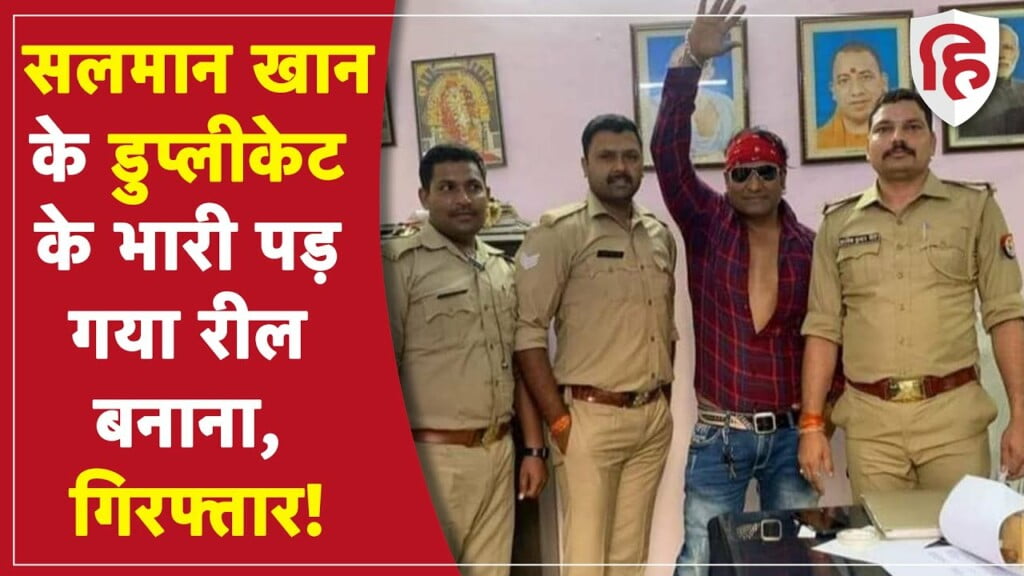 This incident of the fake Salman Khan being arrested ought to serve as a reminder to everybody that causing distress to the public for your entertainment is not okay and will be punished. We hope that people take notice of such things and not perform such stunts.
Join us for FREE NEWS Updates on our Whatsapp Community or our official telegram channel.