Well, you must've encountered a ton of after car modifiers that do some amazing work. But this modified Brezza into an Evoque is almost the pinnacle of how good they have become.
Meet a Range Rover Evoque that's actually a modified Maruti Brezza! The aftermarket car modifications have evolved so much that one can convert a regular mass-market product into a premium luxury car without people actually noticing. One has to look closely to figure out that this Evoque is a Maruti Brezza underneath. This is a testament to the quality of work that the aftermarket industry is producing at the moment. Check out the details of this impressive conversion which has been made for less than Rs. 6 Lakh.
You may also like: 2022 Maruti Brezza EXCLUSIVE Launch Details Inside!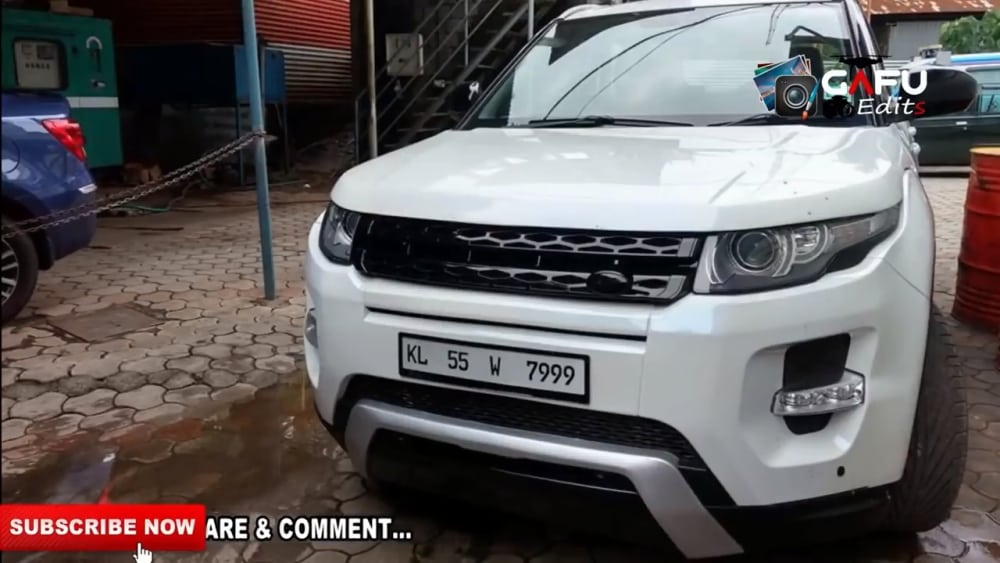 You may also like: Maruti Brezza Max Pickup Truck is a Cheaper Toyota Hilux!
Modified Maruti Brezza or a Range Rover?
The Brezza owner has reportedly spent a whopping Rs 6 lakh to make this modification a reality. From the images, it is nigh impossible to detect the real story beneath the Evoque. The fascia of this Brezza looks completely like the front section of the Evoque. The grille with a typical Range Rover pattern flanked by a sleek projector headlamp unit looks like it has been snatched out of an Evoque moments ago. The bumper has been made chunkier and houses fog lamps and LED DRLs, the area below the grille and silver skid plate complete the Evoque facade. The side profile is quite cleverly done too. The blacked-out roof and side pillar lend that floating roof effect along with the integrated rear spoiler.
You may also like: Tata Nexon X Range Rover Evoque Mashup is PERFECT
The side fenders and elegant alloy wheels match the road presence of this wannabe Evoque. Coming to the rear, one is greeted with a diligently compiled replica of the Evoque. The sleek taillamps are extended to the sides and the boot has been sculpted like a Range Rover. The taillights are connected via a black strip and the skid plates below the bumper extend a rugged appearance. You would be forgiven to believe that this is a Range Rover Evoque at first glance. It is only when you dig deeper, that the size difference between the two becomes apparent.
You may also like: 2022 Suzuki Vitara Hybrid Looks Like A Perfect Upgrade From Brezza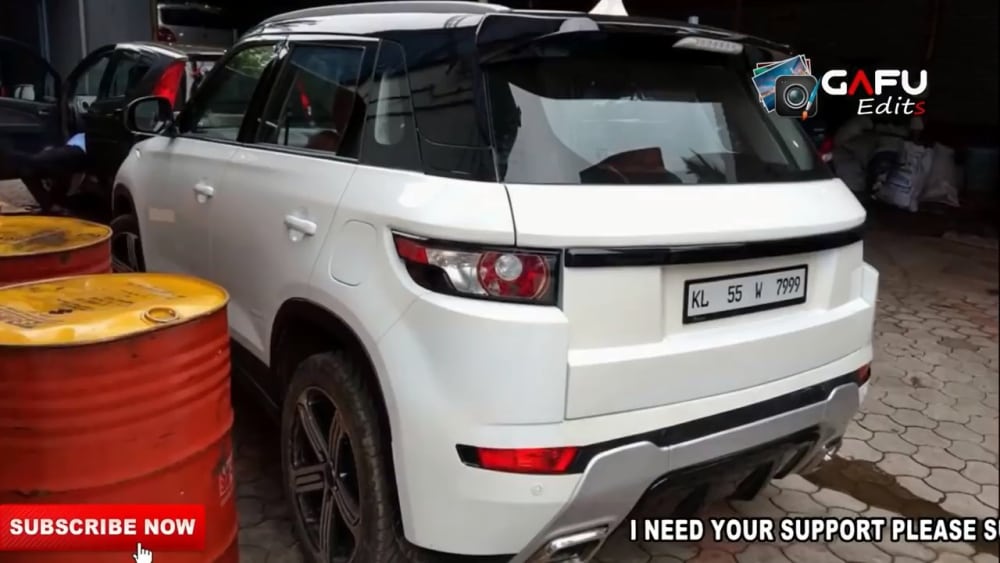 We must commend the car modifiers for doing a brilliant job here. However, we must also mention that making modifications to your cars is illegal in India. But you could ask your RTO to provide approval for these. Additionally, the warranty becomes null and void if you do any modification to your car. We urge you to take an informed decision if you wish to do something like this with your car.
Join us for FREE NEWS Updates on our Whatsapp Community or our official telegram channel.