Ferrari has to be the most popular supercar brand in the world. On the other, Tesla is the biggest electric carmaker in the world. But will their paths ever cross?
Ferrari CEO mentioned in a recent with Bloomberg that he doesn't think that Tesla is its rival. Ferrari is the most famous performance carmaker in the world with decades of expertise and experience in making fast cars. On the other hand, Tesla was established only two decades ago and is already the biggest electric carmaker in the world. With strict emission norms coming into the picture, traditional carmakers will need to pivot their business toward electrification. Hence, Tesla will invariably become a rival of Ferrari in times to come.
You may also like: Elon Musk Sent a Tesla Sportscar to Space in 2018 – Where is it Now?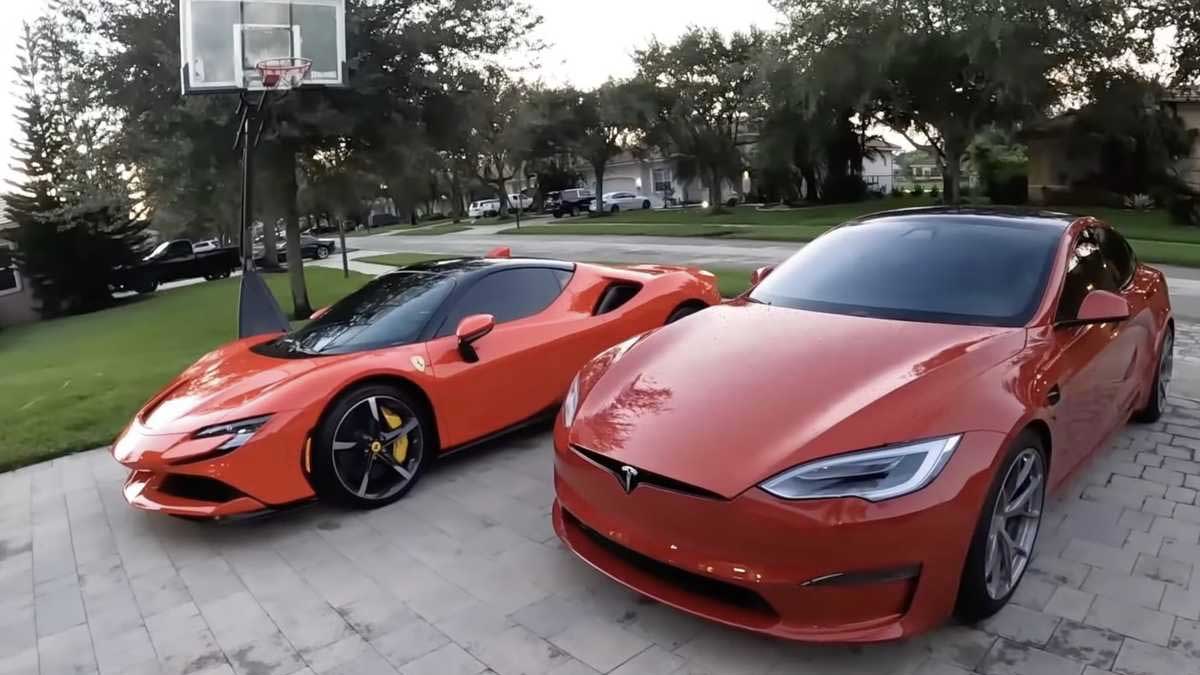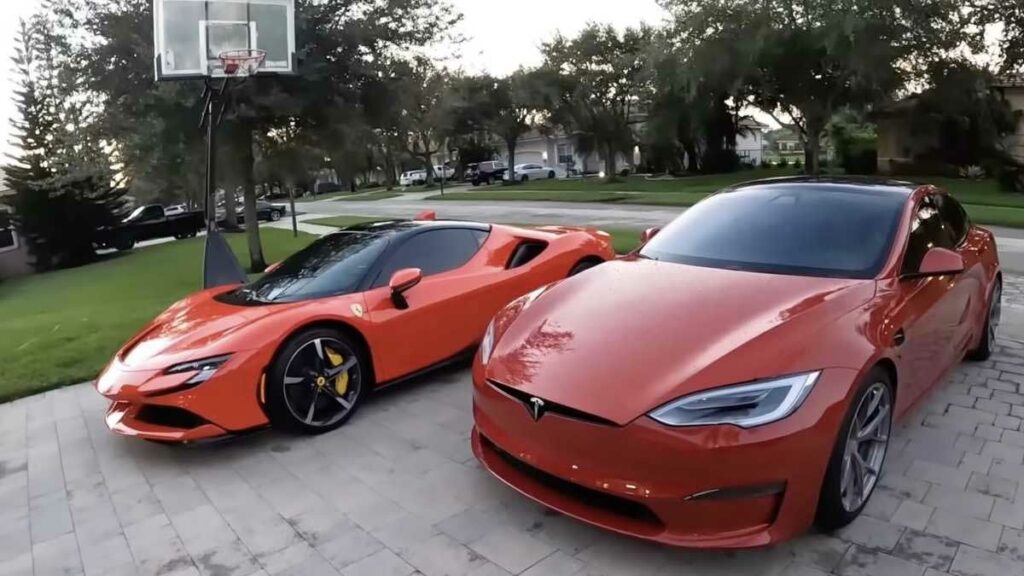 You may also like: Car Collection of Elon Musk is NOT All Electric
Ferrari CEO Thinks Tesla is not its Rival
At present, Ferrari only has a couple of hybrid models in its lineup. Its CEO, Benedetto Vigna mentions that the first all-electric product from the Italian supercar giant will debut in 2025 with a market launch planned for 2026. Talking about his opinions on Telsa, he was quoted saying, "For me, it's a functional car. It's meant to go from one point to another." On the other hand, he thinks that Ferraris are emotional cars that give the owners a unique driving experience.
You may also like: BYD To NOT Launch Electric Cars in USA; Tesla Can Relax
Ferrari has pledged that it will have over 40% of its portfolio electric by 2030. This means that it will soon start working extensively on electrifying its model range. Also, we might see some entirely new models developing to achieve that target. But Tesla is already catering to a wide audience across the world with practical, affordable, fast, and tech-savvy models in its lineup. Going forward, Tesla will also invent fast cars which means that Ferrari and Tesla's products are bound to cross paths.
You may also like: Tesla Video Showing Autonomous Driving Was Staged: Engineer Reveals
Vigna concluded the interview by saying, "I just think a company like us can't impose any choice on clients, and that's why we'll keep offering a mix of technology for as long as it's feasible". He added that the key is "how to extract the best emotion from the use of this technology, giving something unique to the clients." This means that it will continue to offer hybrid options before switching to fully electric powertrains.
Join us for FREE NEWS Updates on our Whatsapp Community or our official telegram channel.