Tesla created a video back in 2016 showcasing the self-driving capabilities of its EVs.
However, a Tesla engineer has revealed that it was all staged.
Later on, the autopilot (self-driving technology) of Tesla was involved in multiple accidents.
In a shocking revelation, the 2016 video of the self driving technology from Tesla has been under scrutiny for being staged. Revealing these secrets is perhaps the closest to the development of this technology at the time, Ashok Elluswamy, the Director of Autopilot Software at Tesla. Elon Musk had tweeted at the time saying, "Tesla drives itself (no human input at all) thru urban streets to highway to streets, then finds a parking spot." But there were some mishaps, even a fatal crash involving a Tesla engineer while the vehicle was in Autopilot mode after which criminal investigation was underway. Here are the details.
You may also like: Tesla Offers Huge Discounts on Model 3 & Model Y in Singapore
You may also like: Tesla Valet Mode MALFUNCTIONS; Auto-Pilot Drives Into A Pole
Tesla Self Driving Video Was Staged
The video was released back in 2016 with the tagline, "The person in the driver's seat is only there for legal reasons. He is not doing anything. The car is driving itself." Elluswamy says that the video was not a representation of what the vehicle can do at that time, but of the capabilities of the system in times to come. After the fatal 2018 crash of a Tesla engineer, Walter Huang, there was a slew of lawsuits and regulatory scrutiny over these driver assistance systems of Tesla.
You may also like: Siblings Rent Tesla from Hertz – Stop 6 Times in a Day for Charging
Elluswamy revealed that the 2016 video was arranged in the sense that a 3D mapping was done on a predetermined route from the house in Menlo Park, California to Tesla's then-headquarters in Palo Alto. In addition to that, while self-parking, the Model X crashed into the fence in Tesla's parking lot. This clearly informs that the entire technology was just staged for the purpose of showcasing the possibility of a Tesla EV in contrast to claiming that the EV could drive and park itself.
You may also like: South Korea Fines Tesla USD 2.2 Million for False Range Claims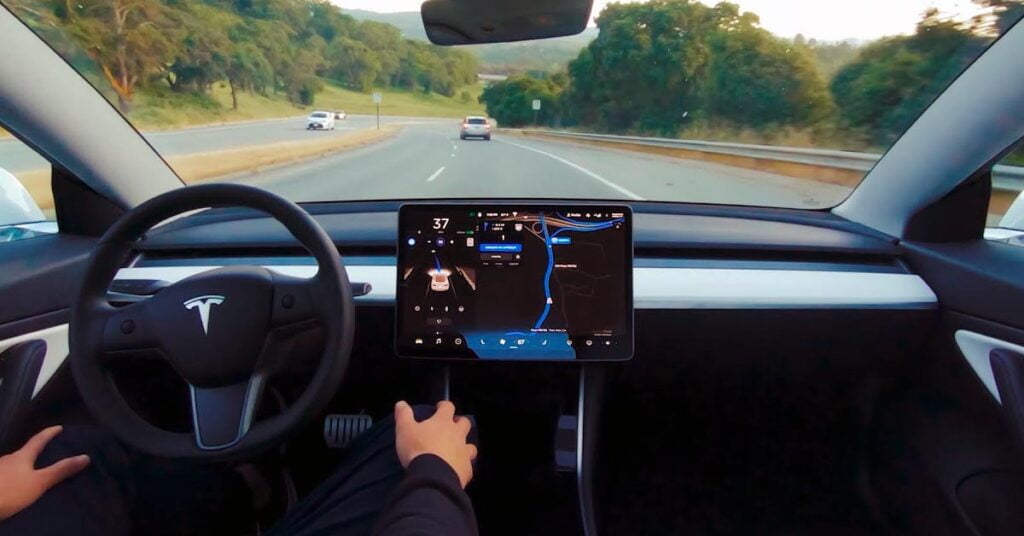 Elluswamy also mentioned, "The intent of the video was not to accurately portray what was available for customers in 2016. It was to portray what was possible to build into the system." Tesla's website mentions that "The Tesla technology is designed to assist with steering, braking, speed and lane changes but its features "do not make the vehicle autonomous."" Hence, one must not get fooled by the marketing claims of companies and make sure that their safety relies on themselves. What are your thoughts on this?
Join our official telegram channel for free latest updates and follow us on Google News here.