There are people who drive to commute and there are people who commute because they like to drive. If you belong to the latter class of people, this piece of news is for you. Fiat told us last December that they will be launching Abarth in India in 2013 and today we have a timeline as to when would the Abarth branded cars reach us. The first in this series, Fiat Abarth Punto India will be launched in June 2013. Yes, that early.
Fiat will build the car at the company's Ranjangaon facility to keep a check on the costs and to make the performance hatchback within the reach of enthusiasts, the car might just come at a price point of around Rs.8 lakhs. The Abarth Punto is expected to get diesel as well as petrol motor under the hood because the Indian do not really favour the petrol powered performance vehicles and this conclusion comes courtesy the failure of the Linea T-Jet which was quite the performer but since was a petrol car, did not really find many takers.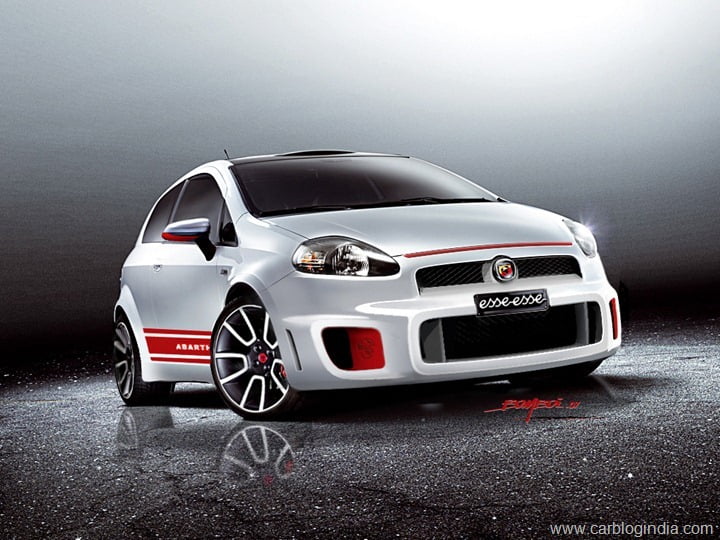 Abarth Punto will get the 1.4 litre turbocharged petrol engine that does duty in the Linea T-Jet and the engine will be tuned to belt out more horses than the ones on offer. We expect them to be around 150 which is almost double the amount of a regular Punto's horsepower. As far as the diesel engine specs of this hot hatch are concerned, not much is known as of now but the word on street is that it will get a 1.6 litre Fiat Multijet under the hood.
Abarth Punto will come with a different setup altogether with the car getting stiffer springs, thicker anti roll bars and sporty dampers to help you realize the full potential of all those added power figures. As far as the cosmetic department is concerned, the Punto will get Abarth badging on the inside as well as outside. There will be new upholstery for that premium feeling but we believe the car would find takers not for the reason that it gets badged differently, but because it would perform insanely.
Source: ET