Fiat has not had the best of runs in the Indian market off late but it has some really aggressive plans for the near future. Its Punto hatchback and Linea sedan have not been doing well and the company fails to sell even 1,000 units per month figure at times. But things are about to change in the Italian camp as it is gearing up to launch new variants of the Punto and the facelifted Linea. Joining these will be the performance division of Fiat, Abarth and the iconic SUV brand Jeep. But first things first, let us talk about the new addition to the Punto lineup, say hello to another pseudo off-roder, the Fiat Punto Adventure.
Fiat will soon launch the Punto Adventure globally as well as in India which will be the 'off-road' variant of the hatchback. The Punto Adventure will get the off-road treatment just like the Polo got one when it became the Cross Polo and the Fabia when it got the (now discontinued) Fabia Scout variant. These are some of the futile attempts by the car manufacturers according to us to increase the number of variants on offer.
[box type="info" width="720″ ]The Volkswagen Cross Polo could be the closest competitor to the Punto Adventure. Read about it here.[/box]
Under the hood will be the 1.3 litre Multijet diesel engine in all likelihood which will be delivering a maximum power output of 90 BHP. The car will get an entirely revamped rear bumper and a swinging arm for mounting a spare wheel. The car will get body claddings all over to give it the SUV look but seeing the fact that it will be a front wheel drive like the Punto without the off road kit, we highly doubt that this is the car you want to be taking along for off road trips.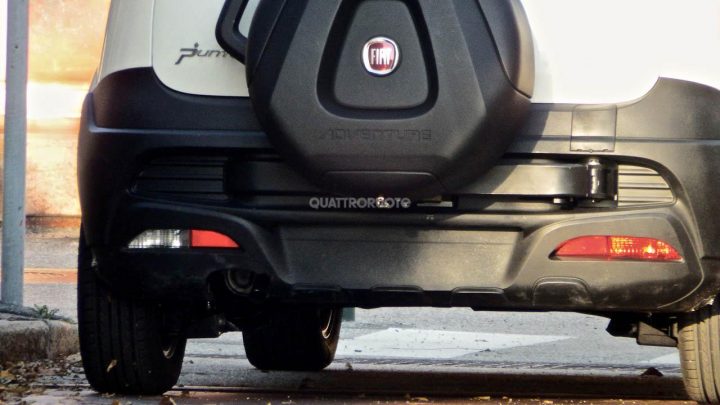 The Punto Adventure will be the top of the line variant and will venture the pricing territory of the likes of the Ford EcoSport. Expect it to be priced around Rs 7.5-8 lakh mark and at that price, it does not really make a lot of sense to buy it unless you are an ardent Fiat follower. The car will be showcased at the Auto Expo to be held in February 2014 and we will know all the details about the car then.
[box type="info" width="720″ ]Fiat would have to price the Adventure very aggressively if it has to stand a chance against the Ford EcoSport, even though the Ford EcoSport has become less of a VFM choice now. Why? Read here.[/box]