The sub-20 lakh segment is considered the stepping stone to the luxury segment in India. This list would have been very different some 5 years back. Back then, 20 lakhs would have easily fetched you a Superb or a Fortuner. But car prices have gone up since then and the same money would now fetch you cars belonging to a segment lower. This isn't necessarily a bad thing as you can get a fully-loaded, feature-laden top level trims of these cars. The question, though, remains the same. What are the best cars in India below 20 lakhs? We have compiled for you a list of the five best cars in India below 20 lakhs. Read on to find out more…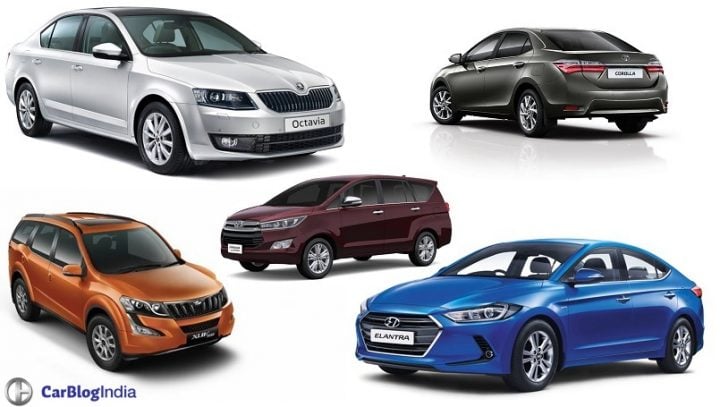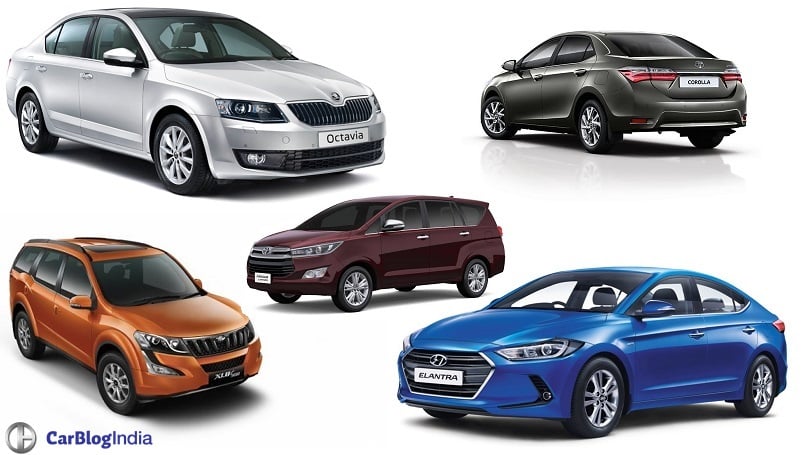 Also See – Best Mileage Petrol Cars | Best Bike in India | Best Mileage Bikes | Best Cars in India Below 6 lacs
List of Best Cars in India below 20 Lakhs
Top 5 Best Cars in India Under 20 lakhs       
Hyundai Elantra
Rs. 12.99 – 19.19 lakhs
Skoda Octavia
Rs. 16.64 – 22.65 lakhs
Mahindra XUV500
Rs. 12.09 – 18.03 lakhs
Toyota Corolla Altis
Rs. 13.79 – 18.67 lakhs
Toyota Innova Crysta
Rs. 13.73 – 20.93 lakhs
Hyundai brought the sixth gen Elantra to India to replace the older model that had a fairly successful run. Armed with stunning looks, thanks to Hyundai's fluidic design language, a powerful petrol engine, frugal diesel engine, feature-rich cabin and great pricing, the Elantra is a very competent package overall. The refinement and interior space is also top notch making it evident that the Korean car maker has worked hard to iron out the previous car's flaws.
Price (ex-showroom Delhi)
Price: Rs. 12.99-19.19 lakh
Engine Options
2.0 litre petrol (147 bhp & 196 Nm)

1.6 litre diesel (126 bhp & 265 Nm)

Transmission Options
6-speed manual/6-speed automatic

Also See – Hyundai Elantra Review
The Octavia brand name helped Skoda establish itself in India and is responsible for the positives buyers attach with the brand. After a very successful run, the Octavia name was replaced with the Laura, which was essentially a rebadged next-gen Octavia. However, the company decided to resurrect the brand name with the launch of the latest generation Octavia in India. What you get now is a car that is the best in almost every aspect. The new design language gives it a very distinct appeal, space is class leading and so is the comfort level. Also, it gets a long list of features and the most powerful engines in its segment. The interiors are exceptionally well made and ooze class and quality.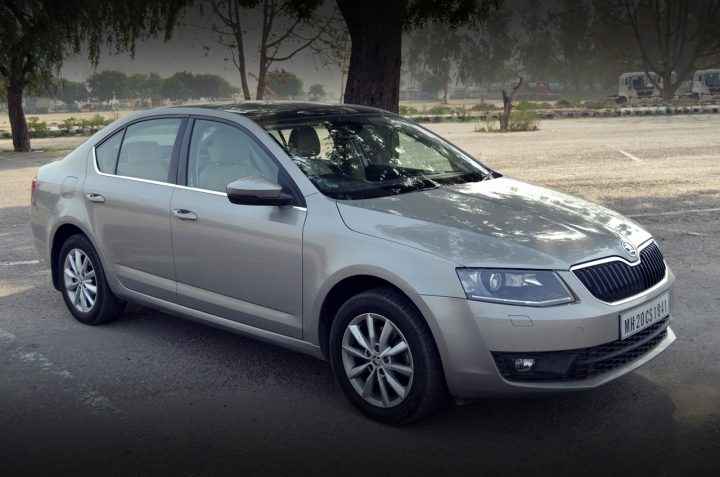 Powerful engines mean the Octavia is fun to drive, but since the petrol version gets a different and better suspension setup compared to the diesel, it rides even better and is more comfortable. The Skoda Octavia is easily one of the best cars in India below 20 lakhs. Perhaps the only flaw is Skoda's shoddy aftersales support.
Price (ex-showroom Delhi)
Rs. 16.64 – 22.65 lakh
Engine Options
1.4 litre petrol (138 bhp & 250 Nm)

1.8 litre petrol (177 bhp & 250 Nm)

2.0 litre diesel (141 bhp & 320 Nm)

Transmission Options
6-speed manual/6-speed automatic
The XUV500 was a game changer for Mahindra in India. It helped them shed the utilitarian brand image. It ditched the conventional ladder frame chassis for a more dynamically accomplished monocoque frame combining the traits of an SUV with a modern day hatchback/sedan. The result was a SUV that had the dynamics of a crossover/hatchback. The XUV500 has its own distinct styling that has been well received by the public. Mahindra has packed the car to its gills with features, some of which can put more expensive cars to shame.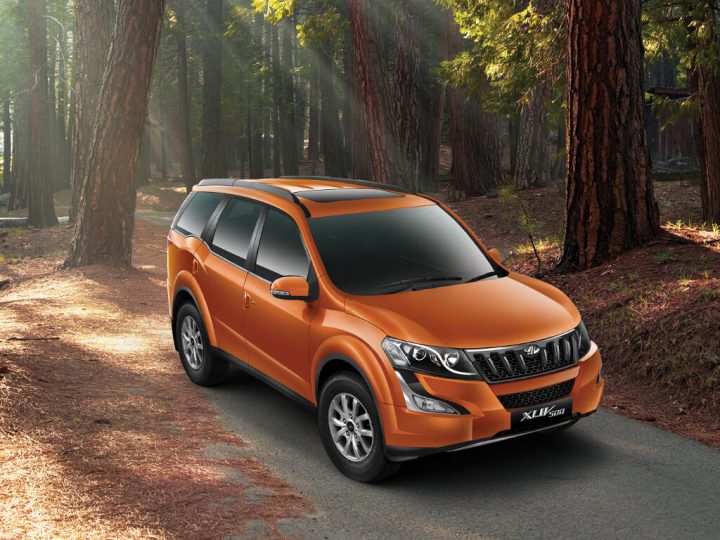 There are still a few issues with the XUV though such as the ride, which isn't the most comfortable. And even though Mahindra has tried hard, some quality issues still remain. The fit and finish of certain bits inside is disappointing.
| | |
| --- | --- |
| Price (ex-showroom Delhi) | Rs 12.09-18.03 lakh |
| Engine Options | 2.2 litre diesel (140 bhp & 330 Nm) |
| Transmission Options | 6-speed manual/6-speed Automatic |

Also See – Mahindra XUV500 Automatic
The new Innova from Toyota has taken the market by storm, especially for car that costs at least around 15 lakhs on road. It is a great alternative to the conventional D-Segment sedans and SUVs. The 2016 Toyota Innova Crysta gets a spacious and premium interior, long list of features and comfortable seating for seven. Also, the new Innova comes with really powerful petrol and diesel engine options along with a choice of automatic and manual transmissions. Top-end variants do seem overpriced, but that hasn't kept buyers away.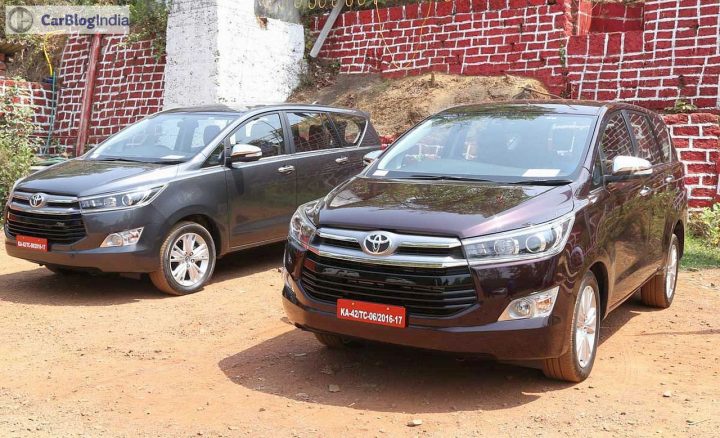 Price (ex-showroom Delhi)
Rs. 13.73 – 20.93 lakh
Engine Options
2.7 litre petrol (164 bhp & 245 Nm)

2.4 litre diesel (148 bhp & 343 Nm)

2.8 litre Diesel ( 172 bhp & 360 Nm)

Transmission Options
5-speed manual/6-speed automatic
The Corolla has always sold in decent numbers in the Indian market. Most of this is thanks to its solid built, comfortable ride and good value for money. The Altis looks great and retains the positives of the previous generation models. It offers good interior space and the rear seats can even recline.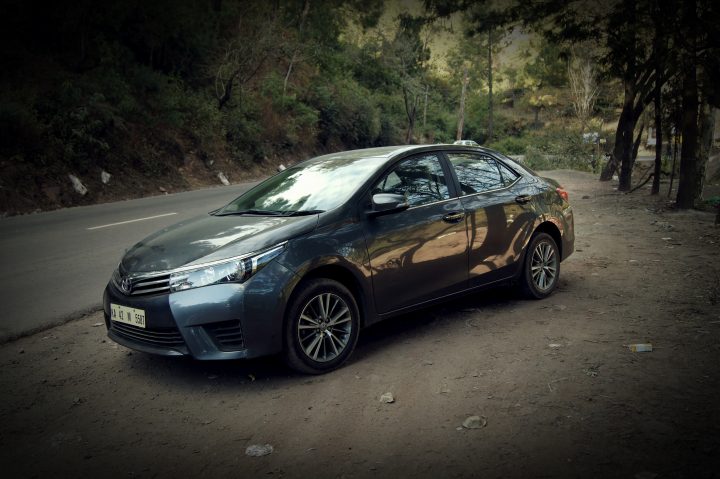 The only real problem with the Corolla is the Diesel motor which just doesn't seem right in a car costing around 20 lakhs. At just 87 bhp, it is less powerful than cars from a segment below, which is hard to digest. But the car is aimed at buyers who would mostly hand it over to their chauffeurs, in which case the lack of power might not be a major issue. The Toyota Corolla Altis is set to receive comprehensive makeover next year.
Price (ex-showroom Delhi)
Rs. 13.79 – 18.67 lakh
Engine Options
1.8 litre petrol (138 bhp & 173 Nm)

1.4 litre diesel (87 bhp & 205 Nm)

Transmission Options
6-speed manual/CVT-i (Petrol Only)
What do you think about our list of five best cars in India below 20 lakhs? Do let us know in the comments section below. Also, stay tuned to Car Blog India for more posts like the Best Cars in India below 20 Lakhs post that we have here.
Join our official telegram channel for free latest updates and follow us on Google News here.