The Kia SP2i compact SUV is all set to launch in India this year. Here are five things that you should know about this Hyundai Creta and Nissan Kicks rival.
Kia, a subsidiary of Hyundai, is soon going to introduce their first product in the Indian market. This all-new product which is also going to mark the official arrival of the South Korean brand in our country is going to be a compact SUV retailing in-between the price range of INR 9 lakh to INR 15 Lakh. Quite obviously than its main competitors will include the likes of Hyundai Creta and the Nissan Kicks. Kia cars are known to offer a premium experience to their buyers, even more so by what we see on the current breed of Hyundai cars. Interested in knowing more the Kia SP2i compact SUV? Here are the five most important things that you should know about it. Read along!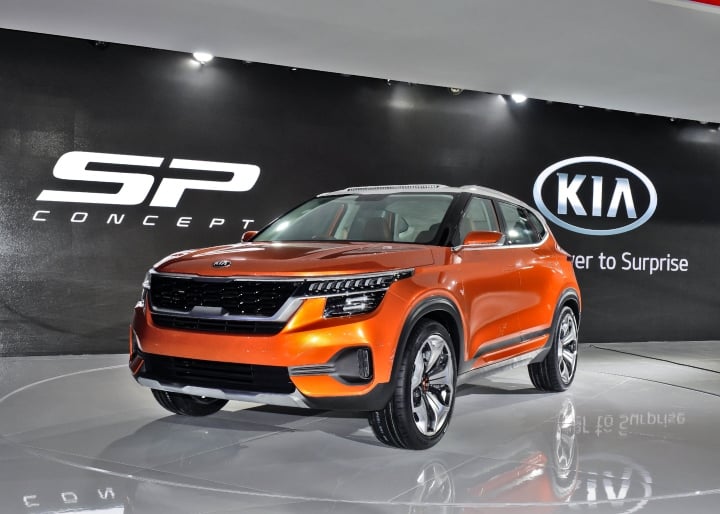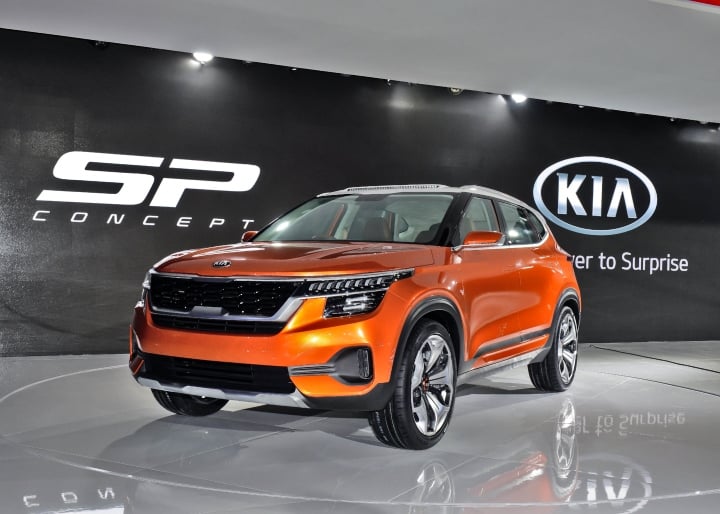 Bigger than Hyundai Creta
Though the official details regarding the measurements of the Kia SP2i compact SUV are still under the wraps, we can say for sure the it is going to be slightly larger in its dimensions, particularly the length, in comparison to its main competitor Hyundai Creta. We say that because of what we saw of the almost production-ready version of the SP2i showcased at the event for the beginning of the trial production of this SUV at Kia manufacturing facility in Andhra Pradesh.
Also Read: Kia Sportage will challenge Tata Harrier!
To offer more feature than its rivals
In addition to offering an up-market experience, Kia cars are also known for their wide array of equipment list. And the same will continue for the SP2i compact SUV as well. Recent reports suggest that this SUV's top-spec variant is going to come with features such as ventilated seats with electrical adjustment, a 360-degree surround view camera, ambient lighting , head-up display along with a fully digital instrument cluster.
Could get BS-IV spec engines initially
We have every reason to believe that the SP2i compact SUV is going to get 1.5-litre petrol and a 1.45-litre diesel engine at the time of launch. Both these engines are going to get manual as well as automatic transmission options. The biggest point of debate is that, with the Kia SP2i launching in India during the second half of 2019 and closer to the BS-VI emission deadline in April next year, is it going to launch with BS-VI or BS-IV complaint engines. It is likely that the automaker will choose the later since introducing BS-VI engine will mean a higher price tag than the competition. Something which the automaker might not want to do with their maiden product in the country.
Also Read: Kia Carnival MPV India Launch, Price Expectations and Other details
It might get a sporty version too
After the launch of the Kia SP2i, the automaker might also introduce a sporty version of the same at a later stage. Though not confirmed, reports state that the same will be powered by a 1.4-litre, turbocharged petrol motor which is going to churn out 140 BHP of power. This engine is likely to be paired with a 6-speed manual transmission. It the same turns out to be true, it will for sure going to be one of a kind in our country.
Also Read: Kia Sub-Compact SUV to rival Maruti Vitara Brezza
SP2i will be a very important product for Kia in India
Since the SP2i compact SUV will be Kia first product in the Indian market, it is going to hold significant importance for the automaker in the Indian market. Kia has announced that it is going to launch a new product in the Indian market every 6 months after the debut of the SP2i SUV. The response it receives for this compact SUV will help the company pave the way for all its future products in our country.