The ground reality of Ford aftersales support is coming to light just after multiple dealers assured continued services to the customers. Ford products' owners are in a state of hue and cry after the company's sudden decision to stop manufacturing cars in India. This means that the showrooms will have to shut down and aftersales support will be restricted. Ford had to pull the plug due to extremely small sales figures. Also, there were no plans of introducing new products in the market and the old products had started to show their age. It was becoming difficult to keep up with the competition. However, recently we saw official claims from various Ford dealerships promising to take care of the servicing of Ford vehicles. But the reality might not be as easy. Here are some examples of what the actual situation of the ground is.
Also read: Ford Dealerships Come Together to Assure Customers of Great Service

Reality of Ford Aftersales Support
These are some of the posts shared by Ford car owners on Facebook. In the first instance, the owner is a resident of Udaipur. He explains that there was only one Ford dealer in his city. Now that it has been shut down, he will have to travel to another city just to get his regular service done. This, as one could imagine, is cumbersome for office-going customers. No one can spare so much time to fix the smallest of issues in the car. This will obviously be the case with a lot of people living in Tier 2 and Tier 3 cities. This is the cause of anxiety for a whole lot of people and rightly so.
Also read: Ford India Fans Still Shaken With Carmaker's Decision; Offer Weird Logics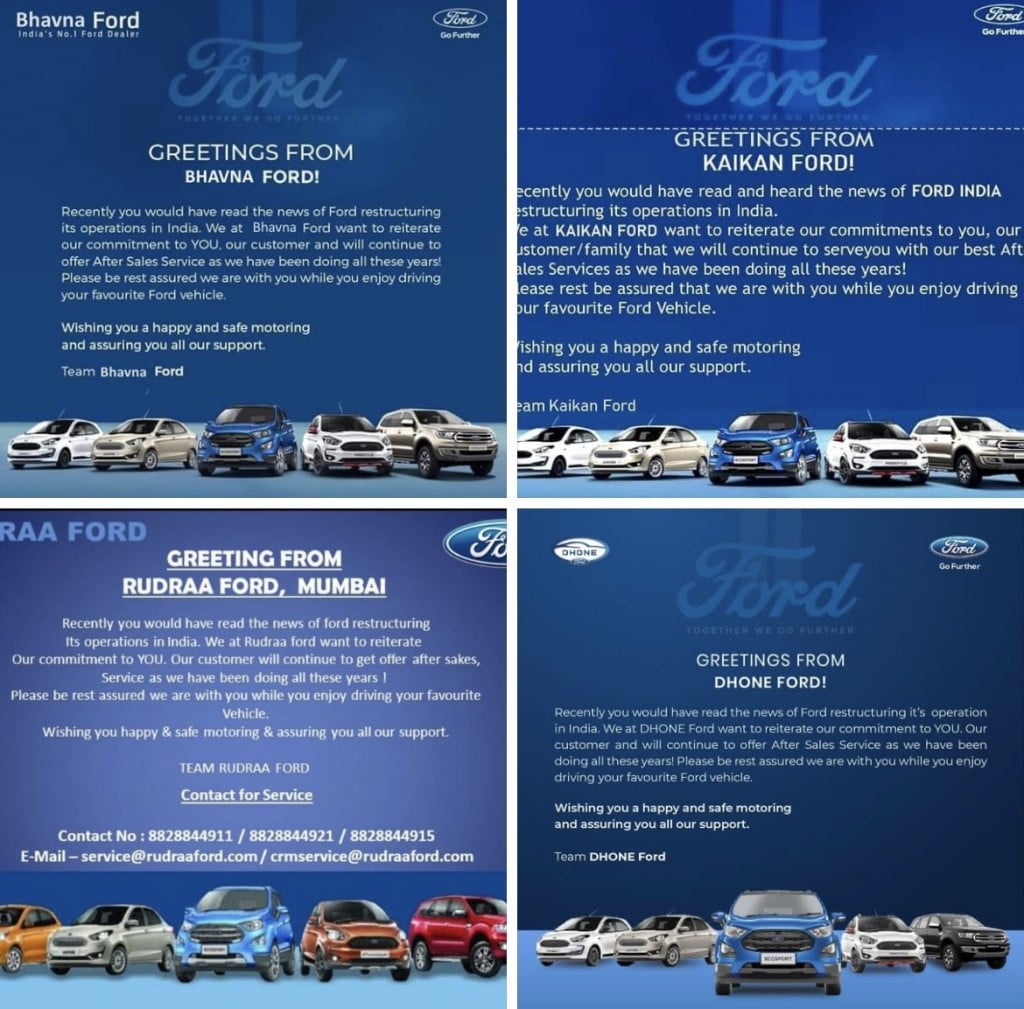 In another case, a Ford customer mentions that there will be just a single dealership offering aftersales service support for the Tricity area in Chandigarh. This is an unfortunate reality that a big city like Chandigarh, along with its neighbouring cities will just have one service centre. To add to this predicament, this service centre will also handle cars from other carmakers and is not a Ford exclusive service centre.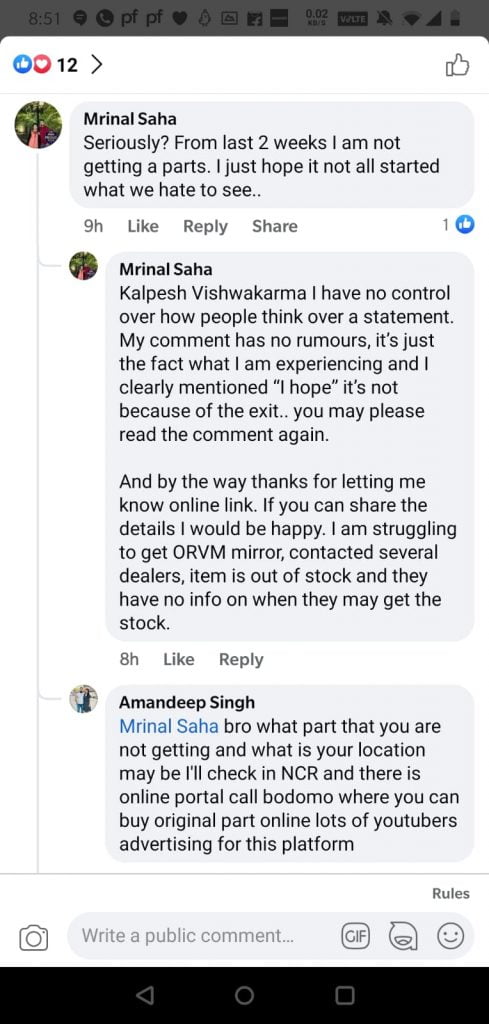 The most bizarre aspect of it all is that this workshop will be operational just for the next 5 years, as opposed to what Ford claims (10 years). All these examples bring to light the ground reality of the Ford aftersales support for the customers and what this might look like in times to come. This will make the new Ford car buyers very worried indeed as is clear from the second post.
Also read: Ford EcoSport Puts Cement Bench's "Build Quality" To Test!