The Ford Aspire-based EV will use an electric motor that can produce 81.5 hp of power and will have a driivng range of 150 kms
Mahindra and Ford recently entered into a joint venture and the first product to be co-developed by them will be a Ford Aspire-based EV sedan. However, the new all-electric Aspire wouldn't be the sub-4 meter sedan that we get here in India. Instead, it's length stands at 4.2m and is the same model that Ford exports to South Africa from its Sanand plant, where it is manufactured along with the domestic version of the Ford Aspire.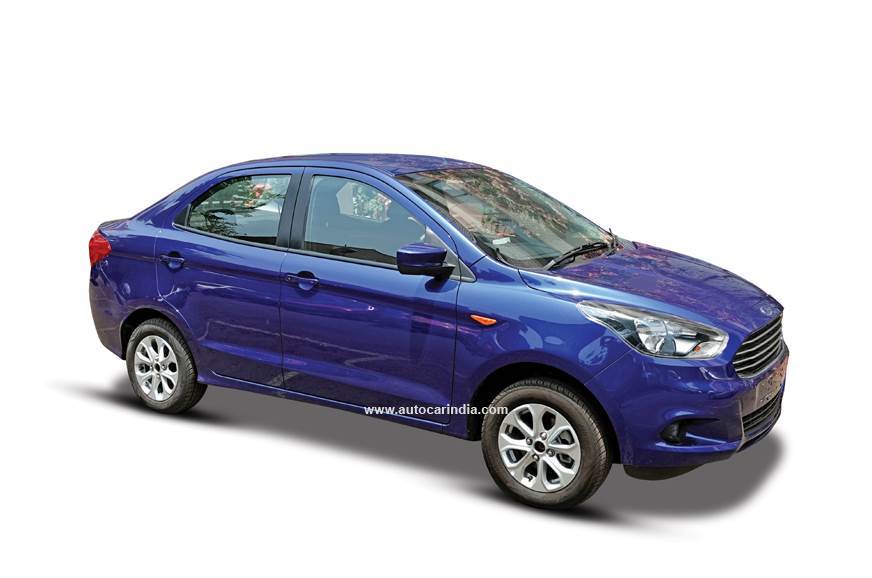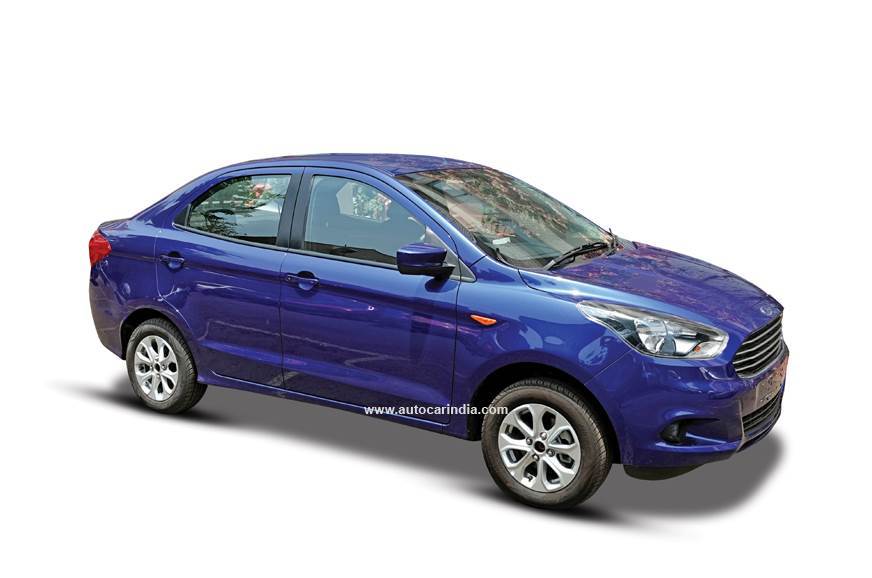 Electric cars do new enjoy the tax rebate for being under 4 meters. So Mahindra and Ford decided to offer the new sedan in full size itself. The material cost differences between the two body lengths would be negligible for company and hence they can very well afford to do that. However, the Ford Aspire EV sure wouldn't be a cheap offering considering the high cost of batteries.
The partnership between Ford and Mahindra for the manufacture and selling of the Aspire-based EV goes somewhat like this – Ford will just be supplying the chassis or the body shell of the Aspire to Mahindra, after which Mahindra will install their in-house developed electric powertrain in the car. Mahindra is developing a high-voltage 380V system to match a larger battery back with a more powerful motor.
Also Read : Ford Aspire Blu Edition Launched. Prices Start From Rs. 7.40 Lakhs
The motor is expected to produce 81.5 hp which is twice more powerful than the eVerito. It will also have a larger battery pack of 25 kWH (up from the eVerito's 20 kWH) and is expected to have a real world driving range of about 150 kms. Mahindra is however targeting close to 200 kms of driving range with a top speed of 110 km/hr. While those numbers are not particularly thrilling, it sure is good for an EV which is being developed in India. The e2o or the eVerito which are other home grown EVs are even farther away when it comes to performance.
The Ford Aspire EV will be sold separately by Ford and Mahindra with their respective badges on the new car. This being an EV, will not do much numbers immediately and hence there wouldn't be expensive sheet metal changes on the cars from either brands. It will be limited to minor changes on the bumpers and grille to differentiate the car from the two different brands.
Also Read : Will Not Stop The Production Of Diesel Cars: Ford
There has been no word on the prices of this Aspire-based EV yet but it will be priced under Rs. 15 lakhs to be able to qualify for the subsidies under the FAME II scheme. The EV would initially be targeted at corporate companies running fleet vehicles for employee's shuttle services but the aim is certainly to find private buyers. There is still some time before that as this is nearly twice as expensive as a petrol Aspire and the country hasn't yet established its electric charging infrastructure quite well.