Ford Aspire Electric in a joint venture of Mahindra and Ford might be the first product to go on sale in India later this year.
The trend of electric cars is increasing in India, as most of the automakers are developing new EVs seriously. Indian as well as foreign manufacturers are planning their EV launches soon.
Ford and Mahindra are going to bring a co-developed car which might be all-new electric Aspire. The image shown here is of the longer version of Aspire which is exported globally and the electric version will be based on this particular model.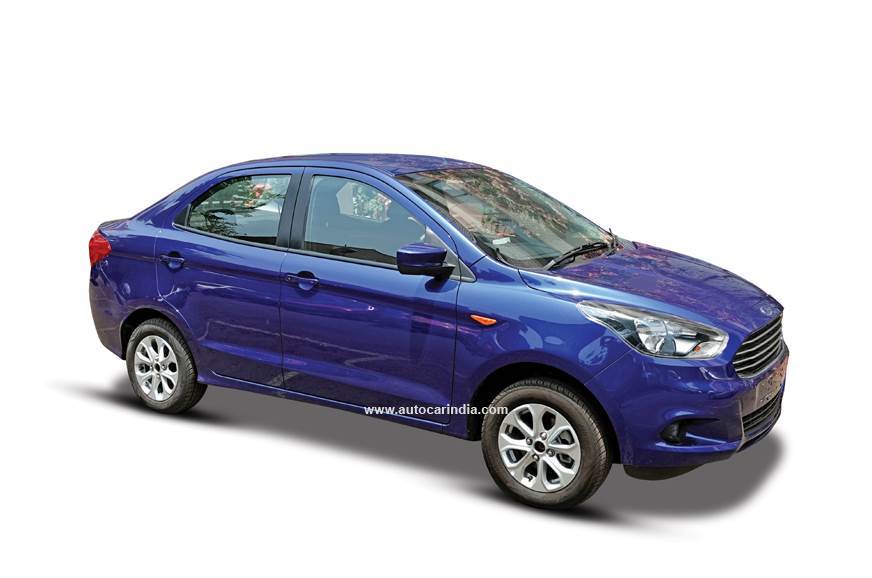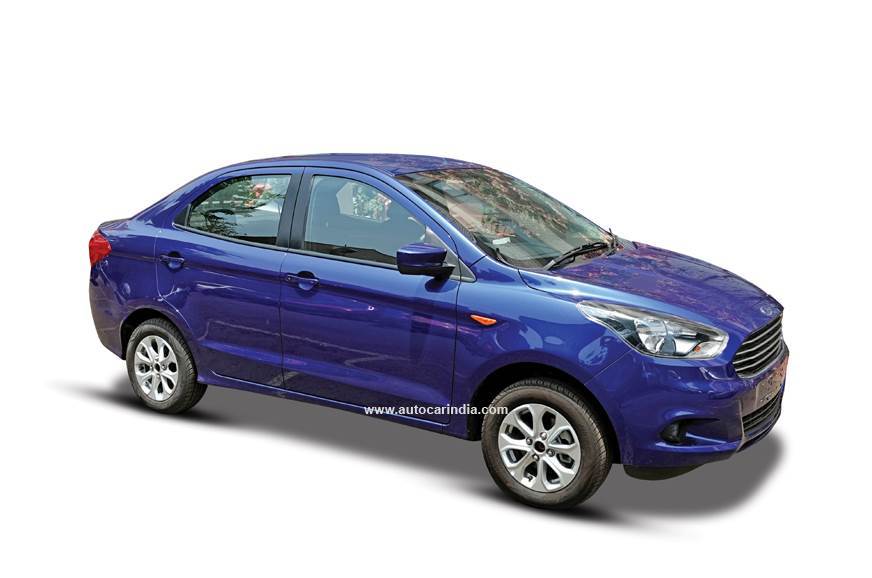 The reason why the longer version of Aspire doesn't come in India is mainly because of higher GST which rounds off to about 12% more. The GST for cars under sub-4-metre diesel is 31% and for the cars exceeding the length barrier, it is 45% to 48%.
Ford Aspire Electric might come to India in its longer version. The GST of 12% is stagnant for all-electric vehicles regardless of body style and length. That said, the electric blue colour of the Aspire will be priced higher; since the car will be longer in length and also carry bigger boot space.
Also Read: Ford Aspire Blu Spied At A Dealership; To Launch Soon!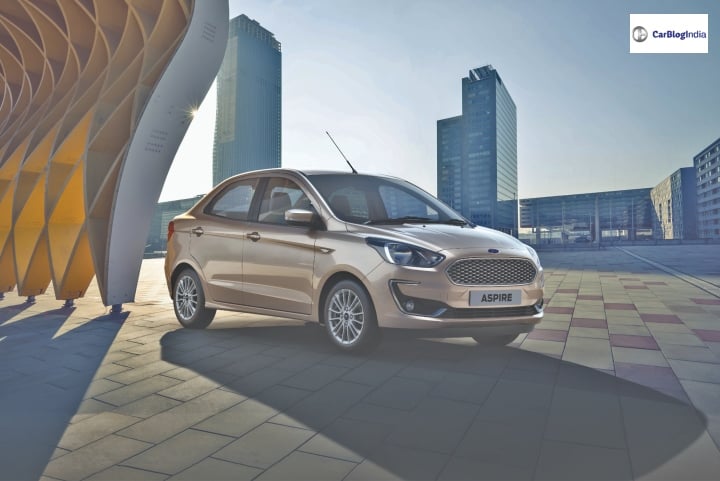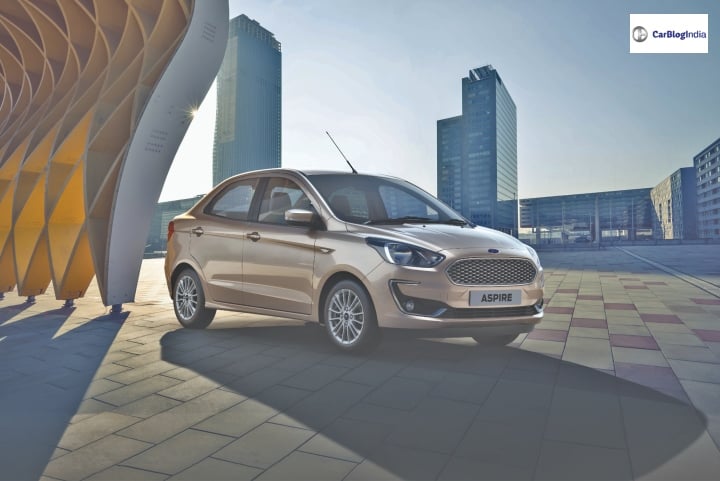 Mahindra Electric will provide a powertrain for Ford Aspire electric. Although the specifications are not yet out, we can expect a 25kWh battery with 82bhp motor giving a real-world range of 150Km.
The longer version of Aspire which is exported overseas has a total length of 4254mm against the 3995mm available in the Indian market. The height remains the same for both being to 1525mm. The width of the longer version sticks to 1695mm which is shorter when compared to the Indian market. The Aspire sold in India is 1704mm in width.
Currently, the Aspire which is available in India comes with 2 petrol and 1 diesel engine. The 1.2L, 3 cylinder petrol engine churns out 95bhp and 120Nm of torque. It is mated to a 5-speed manual. Another petrol engine, the 1.5L, 4-cylinder motor churns out 121bhp of power with 150Nm of torque. It is mated to a 6-speed DCT.
Also Read: Will Not Stop The Production Of Diesel Cars: Ford
The 1.5L, 4-cylinder diesel engine generates 99bhp with 215Nm of torque. It is mated to 5-speed manual transmission.