Updated on 7th August 2014
Ford India has claimed that it has delivered more than 63,000 units of the popular compact SUV in the country. It is also encouraging pre-bookings from interested customers, promising that the increased production numbers will help bring down the waiting periods for the C-SUV.
Revised Price
Diesel Variants
EcoSport 1.5L Diesel Ambiente: Rs 7.39 Lakh
EcoSport 1.5L Diesel Trend: Rs 8.1.9 Lakh
EcoSport 1.5L Diesel Titanium: Rs 9.19 Lakh
EcoSport 1.5L Diesel Titanium (O): Rs 9.73 Lakh
Petrol Variants
EcoSport 1.5L Petrol Ambiente: Rs 6.34 Lakh
EcoSport 1.5L Petrol Trend: Rs 7.29 Lakh
EcoSport 1.5L Petrol Titanium: Rs 8.25 Lakh
EcoSport 1.5L Petrol Titanium AT: 9.19 Lakh
EcoSport 1.0L Petrol EcoBoost Titanium: Rs 8.65 Lakh
EcoSport 1.5L Petrol EcoBoost Titanium (O): Rs 9.18 Lakh
Updated on 10th May 2014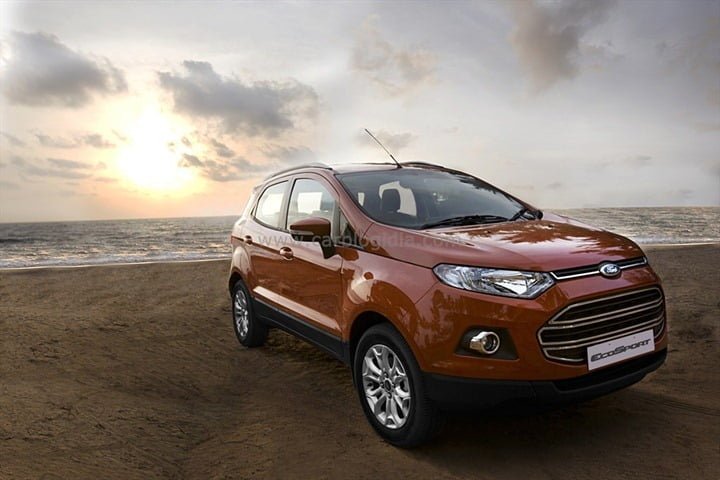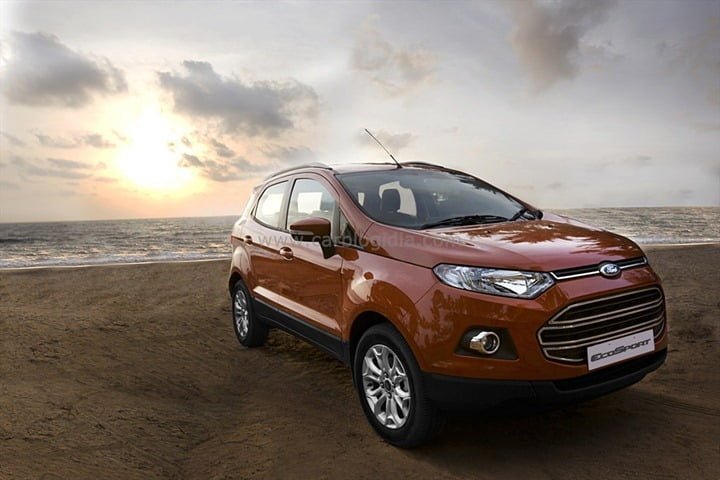 Ford dealerships have started accepting bookings for the Ford EcoSport again. Bookings for all variants of the compact-SUV were stopped after waiting periods extended beyond 8 months. Ford now claims that it has been able to get everything back together, the waiting periods for customers will come down. Let's wait and watch how this works out.
Updated on 18th February 2014
The situation for Ford in India seems to be getting worse, especially for it's popular compact SUV, the Ford EcoSport. Customers of the SUV are already miffed about two price hikes since its entry in the Indian market in 2013 and the long delivery waiting period. There's more bad news, waiting periods could increase even more as Ford is not able to speed up production at it's Chennai plant due to supplier constraints. Some parts like trim materials and some metal components are not being supplied in time by Ford's suppliers in time. First reported by Autocar Professional, the problem is so bad that the normal two-shift production cycle for the EcoSport is being affected; Ford's plan of adding another shift is not even remotely possible as of now. The waiting period for the EcoSport is now at 8-months, it could increase if Ford does not get things in order.
We will keep you updated on the developments with the Ford EcoSport here. Subscribe to our newsletter for latest updates
Updated on 17th January 2014
Seems like Ford India's predicament with the Ford EcoSport is getting worse by the day. According to a report by Business Standard, apart from stopping new bookings of eight out of the ten variants of the crossover SUV on offer, Ford dealerships are also asking those customers who have been waiting for a long time for the delivery of the SUVs they have booked to either cancel their bookings or book other cars/SUVs in the Ford lineup.
The situation is a bit weird if you ask us, Ford should have realised how huge the demand for the EcoSport would have been a long time before it was launched. It had, after all, marketed the SUV a long time before it was launched in India, and the launch prices and the kit on offer did impress customers. It was a bad move not to increase production capacity at their plant and ask their vendors to be ready for a huge demand. On top of all that Ford is also constraint by the fact that it has to export 1-in-every-5 units it makes at their plant in Chennai, which is also one reason why it is facing such a big backlog.
Reports suggest that it will take Ford at least 4-5 months before it can take new orders for the EcoSport and that may well help competitors, like the Honda Amaze, Honda City, Hyundai Verna, Maruti Suzuki Dzire etc. Bad press is also not going to help the sales of any other cars/SUVs that Ford is (or may be planning on) selling in India, which could be a further blow to their fortunes.
[box type="info" width="720" ]Ford EcoSport prices were raised for the second timer recently, check out the full price list here[/[/box]p>
Are you a Ford EcoSport customer? Has your delaer asked you to cancel or change your booking? Will you wait it out for the EcoSport or are you looking at other options? Let us know in the comments section below.