While Ford India's Sanand facility used to produce Figo and Aspire, the Chennai plant has been the only production hub for the US-spec EcoSport
In a fresh development, Ford India has resumed production at its Chennai facility. While this news might please thousands of fans across the nation, it's important to note that the manufacturing has been resumed simply to produce the last batch of export-spec Ford EcoSport SUV. The manufacturing operations came to a halt when several workers went on a strike on May 30. This was done to demand an improved severance package. However, the carmaker asserts that over 300 employees have given consent to resume operations.
You may also like: Ford Figo Tests Build Quality of BMW 5-Series – Surprising Result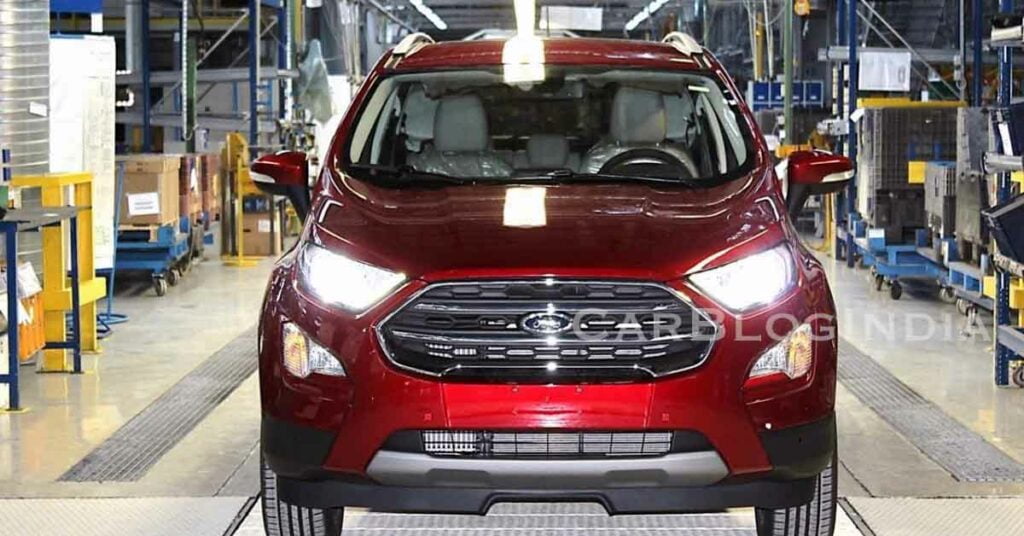 You may also like: Ford India Employees on Strike, Demand More Compensation
Ford EcoSport Production Resumes
As per PTI, a statement from the carmaker read, "The Chennai plant has resumed operation in double shifts with effect from June 14. More than 300 people gave their consent to resuming production and it continues to increase. For employees continuing to be on an illegal strike, a loss of pay as per the Certified Standing Orders has come into effect with effect from June 14." As per the employee union, no more than 150 people have resumed duty. An official said, "Some employees have joined duty. About 100-150 of them. Others who were striking inside the factory have now come out of the unit and continue the strike outside."
Ford India has said that the severance package will be made available only to those employees who resume operations from June 14 and help the company complete its pending order for Ford EcoSport. As per the carmaker, very limited export order for the SUV is left to complete. An official has been quoted by PTI as saying that the union is yet to take a call on the severance package but is willing to discuss the same with the management.
You may also like: Ford India Lets Down Fans Yet Again, Axes EV Plans
You may also like: Owner Shares Heartwarming Story of His EcoSport's Build Quality
Severance Package
Ford says many of its employees have queries about the severance package and have requested more time to provide consent. Hence, the carmaker has extended the last date for submission to 5 PM, June 18. The union will take the matter of a better severance package to the management.
"Another meeting in the presence of the Deputy Commissioner of Labour along with the management and the employees has been fixed on June 20," an official said. Ford has offered packages for approx 115 days of gross wages for each completed year of service of an employee. This is higher than the mandatory severance package. The carmaker said, "The cumulative amounts will be subject to a minimum amount of Rs 30 lakh and a maximum cap of Rs 80 lakh." A fine will be imposed on employees who refuse to engage in production of the last batch of US-spec Ford EcoSport.
Join our official telegram channel for free latest updates and follow us on Google News here.