It is not often that one gets to witness a regular car inflicting heavy damage to a luxury car
In this latest video, a Ford Figo bangs into a BMW 5-Series putting the build quality of the latter to the test. Ford products are already well known for being tough and solid but the premium German luxury carmakers have always manufactured safe cars with high NCAP scores. Watch the aftermath of this unfortunate and severe crash between the two vehicles.
You may also like: Here's Exactly Why We Miss The Ford Figo
You may also like: Heart Warming- Ford India Sends B'day Gift to Customer's Toddler
Figo Figo Tests Build Quality of BMW 5-Series
The news reporter is seen getting the statements of the Figo driver involved in this unfortunate incident. This happened on the Chandigarh-Delhi highway near Karnal. The passengers of the Figo claimed that the tyre of their car burst causing them to collide at high speed with the BMW which was driving parallel to them on the highway. However, after the interview with the driver of the BMW, it was revealed that the driver of the Figo was drunk and he lost control of the vehicle. As a result, he banged into the ride side of the BMW after which the tyre got deflated.
You may also like: Chennai IT Firm Gifts Rs 88 Lakh BMW 5-Series to Loyal Employees
The damage to the BMW is quite significant. The entire door panel has come off, the windshield has been broken and the rear fender and third quarter have suffered heavy damages. In fact, the owner explains that the damage cost is around Rs 8 lakh. Looking at the condition of the BMW, it isn't too hard to believe. On the other hand, the Figo has not suffered much damage apart from a few dents on the left side from where it hit the luxury sedan. The front-left tyre seems to have deformed due to the impact and there are dents on the body.
You may also like: BMW 5 Series Bought For Hyundai Creta Price- Owner Reveals Pros/Cons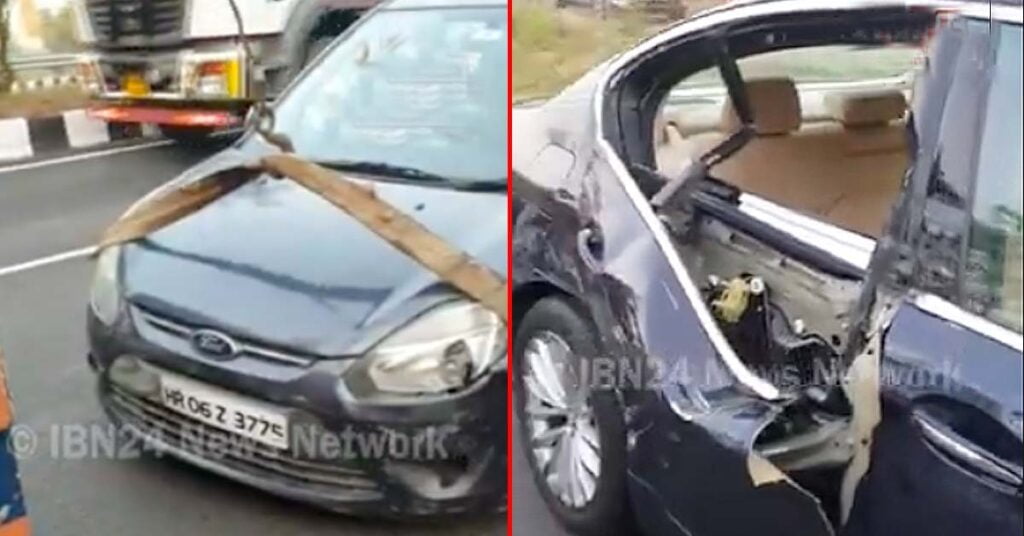 Fortunately, no person was injured in this rather serious crash. This is a testament to the build quality of Ford Figo and BMW 5-Series. We would like to advise our readers to never mix alcohol and driving and also report and discourage others from doing so. It could cause damage not only to the drunk person but to innocent strangers on the road. Make sure to avoid overspeeding and follow all traffic rules to make our roads safer.
Join our official telegram channel for free latest updates and follow us on Google News here.