It's pretty easy to purchase a car like the BMW 5 Series for as low as the price of a high-end Hyundai Creta but is it advisable to do so? Let's look at what this owner feels
The effect of depreciation is something that's a nightmare for most owners of luxury vehicles but it pretty much is a boon for the buyers. Imagine, one can buy a high-end car like a BMW 5-Series or, say, a Mercedes E-Class for the kind of price one would have to pay for a mid-order Hyundai Creta or Kia Seltos. Well, that's exactly what the video we have below shows – Someone has picked up a sparingly used 2014 BMW 5-Series for just Rs 17 lakh! However, the vlogger goes on to talk about who should actually buy a used car like this and who shouldn't.
See Also – Mahindra XUV700 Being Compared to BMW 5 Series Shows How Good it is
So, as you must have seen above, here's a BMW 520d that seems to be in a mint condition. It's a 2014-manufactured 520d that someone has purchased for just Rs 17 lakh. If buying new, this sum would fetch you something like a Hyundai Creta SX or a Kia Seltos HTX but for some, it makes more sense to instead invest in a top-end car like the Bimmer we have here. For the uninitiated, the 520d is powered by a 2.0-litre turbocharged diesel engine that produces a maximum power of 190 PS and a peak torque of 400 Nm. The motor comes mated to an eight-speed automatic transmission that drives the rear wheels. In comparison, a diesel Creta makes only 115 PS along with 250 Nm. Its engine comes mated to a 6-speed manual or a 6-speed torque-converter automatic transmission.
See Also- Plain-Jane Nissan Sunny's Key Fob Converted Into BMW-Type Touch Key
It's clear that a 5-6-year-old BMW 5-Series will offer you the kind of performance and luxury that a mainstream car like the Hyundai Creta simply can't match. However, the vlogger then goes on to explain that why purchasing a used car like this is not everyone's cup of tea. First of all, the buyer of the sedan had to shell out upwards of Rs 80,000 to get the car serviced. Now, this is a recurring expenditure that would have to made every year. And it's sure to shoot up in case you need to get a critical part replaced. Secondly, the buyer also had to invest in a new set of tires, which is sure to have cost him upwards of a lakh rupees. Also, given the power the motor develops, it's definitely not anywhere as fuel-efficient as a C-SUV like the Creta and even misses out on features like a rear parking camera and a touchscreen infotainment unit. And finally, the second owner has to face heavy depreciation if he has to finally sell off the car after a few years.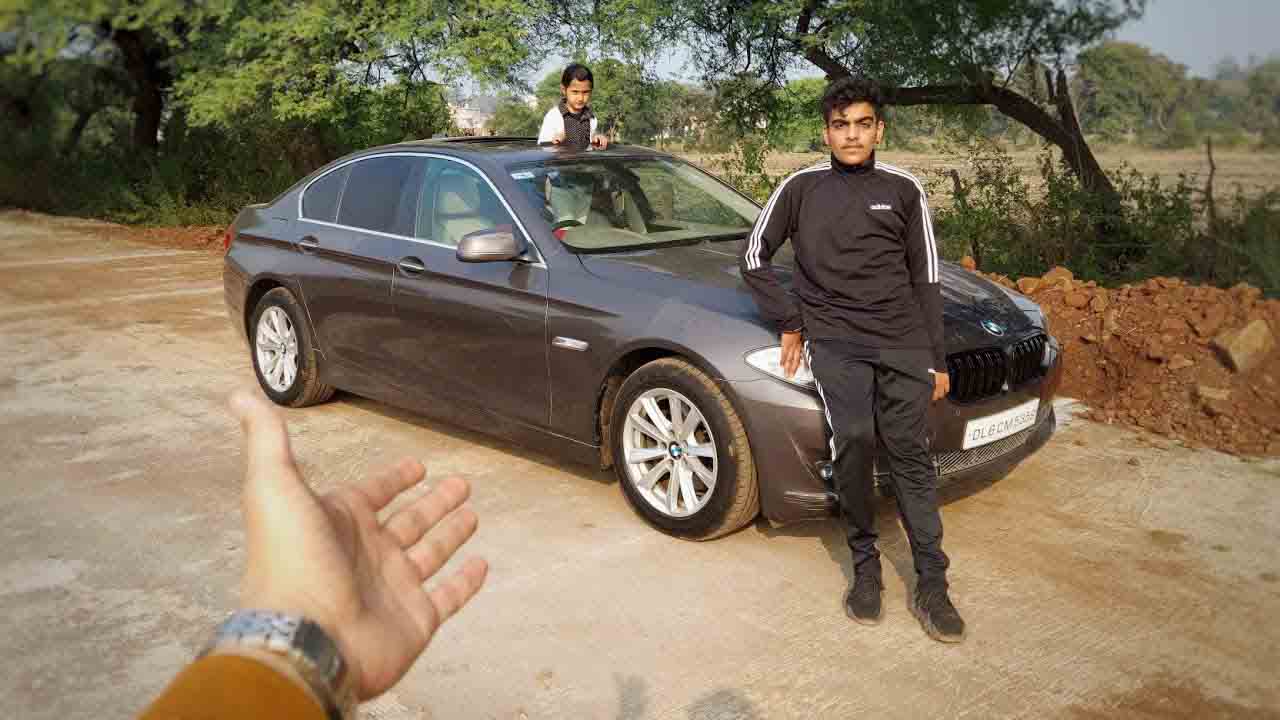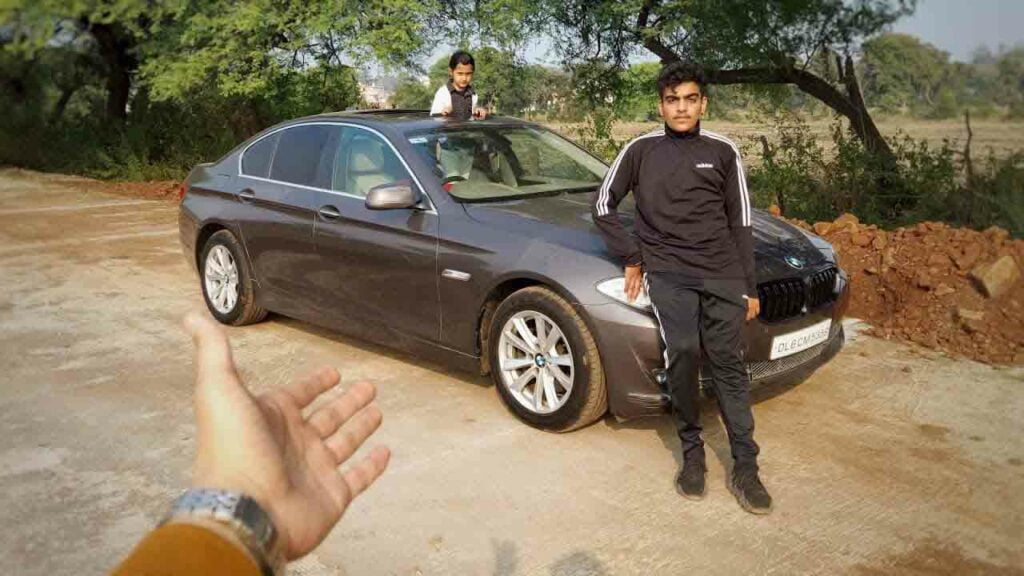 See Also- Watch 45 BMWs Being Reduced To Ashes In A Godown In Maharashtra!
So, from this, it's clear that purchasing a sparingly used luxury car for rock-bottom prices isn't something that's impossible. What's tough though is the maintenance cost one has to bear. Hence, in case someone wishes to have complete peace of mind after purchasing a vehicle, it's best to stick to mainstream models and buy new. However, for those seeking utmost performance luxury and don't mind spending extra on the upkeep, buying a used BMW like the one just show makes incredible sense. What do you think?
Join us for FREE NEWS Updates on our Whatsapp Community or our official telegram channel.