While a luxury car showroom sure looks elegant and opulent from the outside, it is not a pleasant sight when the entire showroom is seen burning to ashes in a matter of hours.
In a saddening event, as many as 45 BMW vehicles were reduced to ashes when a fire broke out in a showroom cum godown in Maharashtra. The safety measures in any commercial establishment must be taken seriously. In a case where something goes wrong, the damages could be shocking. That is exactly what happened here. Reportedly, this was a showroom and a godown for the luxury carmaker, BMW. As with any showroom, there were around 50 cars parked inside the showroom and godown combined. However, due to this fir, 45 cars could not even be recognised. All these have been charred down.
Also read: Cars of TV Celebs- Ram Kapoor's Porsche to Shweta Tiwari's BMW
BMW Vehicles Reduced To Ashes In Godown
According to some initial reports, a short circuit is considered the prime cause for the fire. The fire started at around 5 in the morning and no casualty has been reported. This could be because no one was around at that time of the day. There have been a few video clips of the fire as well. It clearly shows the sheer magnitude of the fire. The fire had engulfed the entire building. It has also been reported that it took around 5-6 hours for the firefighters to put out the fire. This indicates what the intensity of the flames would have been. No wonder all the cars were completely burnt down.
Also read: Are Global NCAP Safety Ratings Nothing But a SCAM?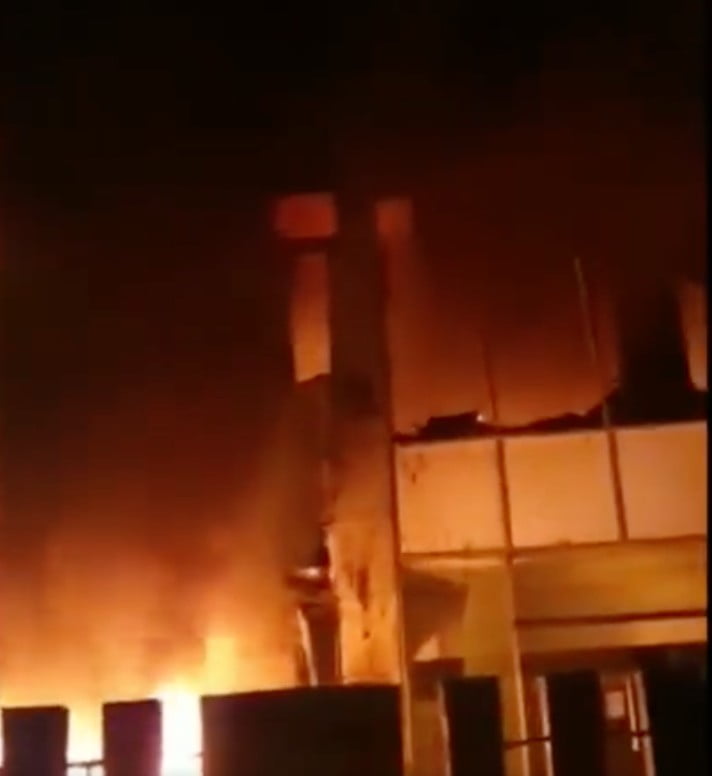 Incidents like these remind us why fire and safety hazards measures must be taken seriously. Although it doesn't look like the outcome would have changed much in this particular situation, it is always the best idea to be prepared for such occurrences. Make sure to know the procedure by performing mock drills to prepare yourself for such situations without getting a panic attack.
Also read: Now a Jeep Compass Owner Brings Forth Parts Shortage Issue!