Ford products are known for their rugged build quality and this latest incident is yet another example to showcase that.
This video highlights the build quality of the Ford Figo and why we miss it after it was involved in an uncomfortable situation due to a tyre burst. Ford fans might be relatively limited in the country, but they are loyal. That is mostly due to the strong cars it has built over the years. However, it has now quit production in the country. Nevertheless, we keep hearing about unfortunate cases involving Ford vehicles and them performing well. These images from a Facebook group will prove the point even further.
You may also like: Ford Figo Service Experience Over 3 Years Leaves Owner Ecstatic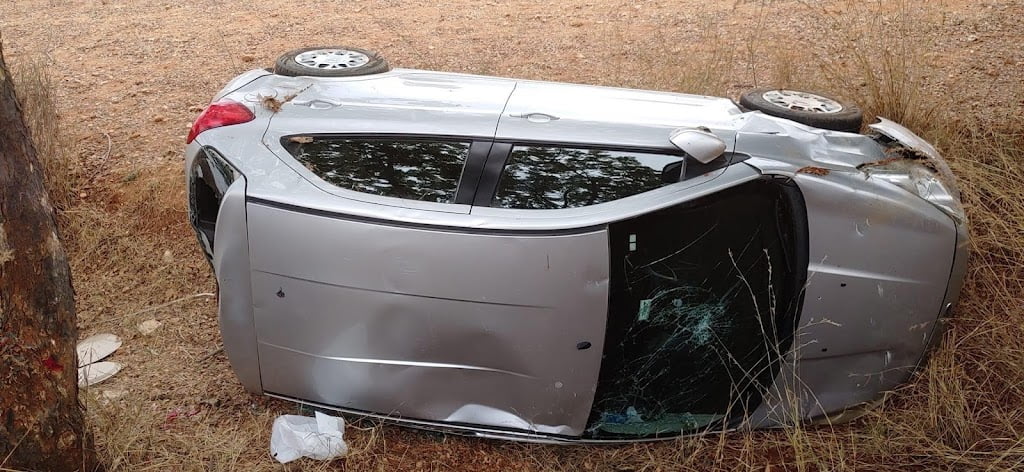 You may also like: Heart Warming- Ford India Sends B'day Gift to Customer's Toddler
Why Will We Miss Ford Figo
The images have been posted on Rushlane Crashlane's page on Facebook. According to the post, the Figo was coming back from the office when the car slipped off the highway suddenly due to a tyre burst. The uncontrolled car ended up hitting a tree. The images show the car left to one side and the impact might have been quite severe. Luckily, no one was injured in this event because the passengers were wearing seatbelts. This is a testament to the build quality of the Figo that was able to absorb the impact.
Such cases remind us about the importance of wearing seatbelts and investing in safer cars. Modern customers are taking into consideration the safety ratings of cars before making the decision to purchase a car. This is a great sign and would ensure road safety on our roads. The policies are also being developed for making the new cars safer. The OEMs are giving the extra safety features in cars as an option and some of the car manufacturers have standard safety features across all the variants of some models. Road safety has to be our top priority because too many lives are lost every year due to unforeseen events on the roads.
You may also like: Ford India Recalls EcoSport and Continues Offering Warranty Support Post Discontinuation!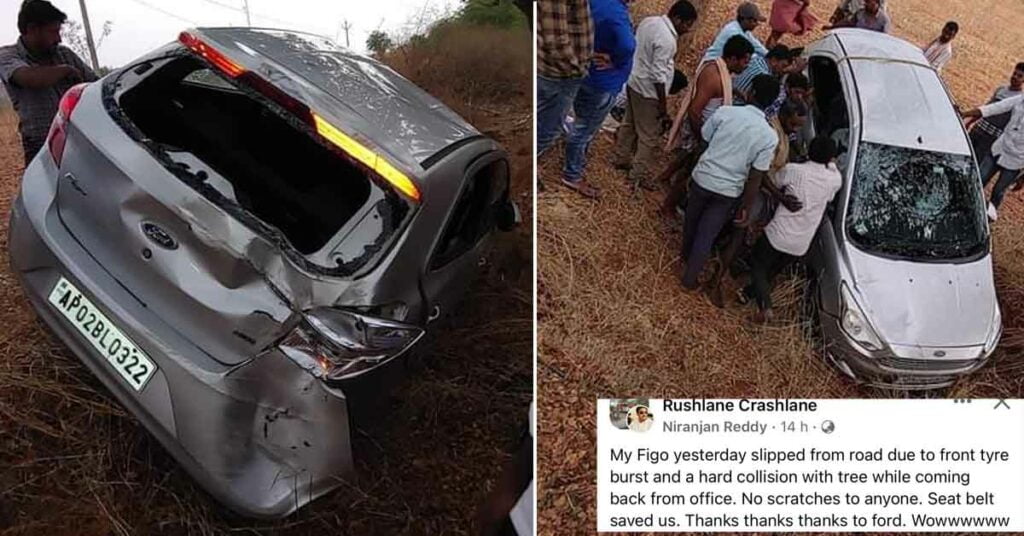 You may also like: Ford Owners Wishing to Upgrade Within Family Shows Brand Loyalty
The major cause of these incidents is overspeeding. We urge our readers to follow speed limit regulations. This is because if you are not driving at a very high speed, chances are that you would be able to control the situation even if the other person on the road is driving recklessly. Drive Safe!
Join our official telegram channel for free latest updates and follow us on Google News here.