Merely a couple of days after the news of Ford India ceasing local manufacturing surfaced online, many EcoSport owners have come together in support of the carmaker. It must be noted here that the local subsidiary of the famous American carmaker has been suffering in India for over two decades now. With losses amounting to over 2 Billion dollars, the carmaker has finally decided to abandon ship and reduce its local operations to just selling the Ranger, Mustang and Mustang Mach-E now. With this, the EcoSport, Figo, Aspire, Freestyle and Endeavour will be pulled off the shelves.
Also Read – What Should Ford Buyers Who Paid in Full But Awaited Delivery Do Now?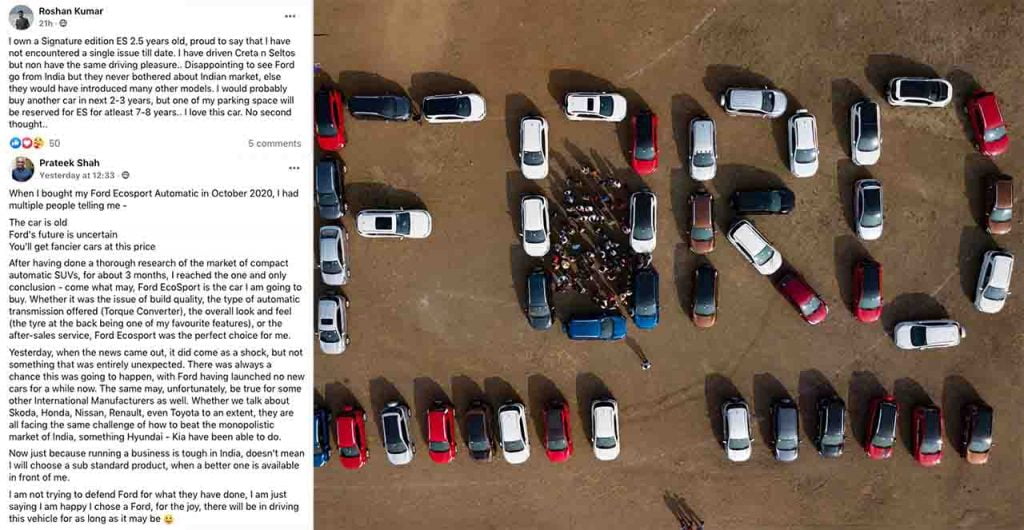 The news has certainly left many heartbroken as the carmaker has been known to offer some of the most exciting-to-drive cars in the market. Other than their fun-to-drive factor, these cars have also impressed everyone with a solid build quality and world-class designs. However, over the time, the carmaker kept losing out to the rivals and its sales in the last few months was limited to hardly a couple of thousand of units.
Also Read: Ford EcoSport Claimed To Transport 600kg Cargo But Should You Do It?
Earlier, the carmaker had joined hands with Mahindra to form a JV that would have seen the latter co-developing various models with the American carmaker. However, around the start of the year, the company announced that JV plans have been called off. Soon thereafter, Ford got in touch with many OEMs for providing its Chennai and Sanand-based manufacturing plants for contract manufacturing. Ford is known to have got in touch with a range of carmakers, including Hyundai, MG Motor India, VW and even Ola Electric. Unfortunately, however, the talks with all these companies fell through and with no fresh investment from the parent company, Ford India was left with no option but to suspend local manufacturing operations.
A press statement on the tough call that the carmaker had to take reads – "Ford India will cease manufacturing vehicles for sale in India immediately…[the company] will wind down vehicle assembly in Sanand by the fourth quarter of 2021 and vehicle and engine manufacturing in Chennai by the second quarter of 2022."
Also Read: WATCH Ford EcoSport Go Off-Road & Race Kia Sonet, Maruti Brezza – VIDEO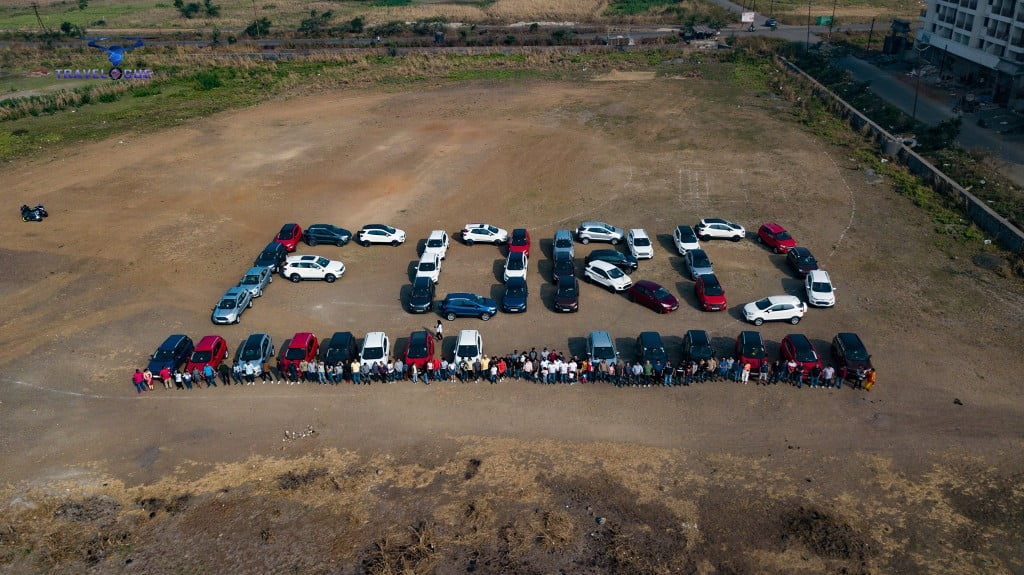 Ford India will continue to provide aftersales services to owners of its vehicles. Hopefully, it will even use its existing dealership network to soon introduce the Ranger pickup and the Mustang Mach-E in our market. Also, Ford has made it clear that it is not completely exiting the country and will now focus on its 'Ford Business Solutions' to create a "sustainably profitable" business.
Stay tuned to CarBlogIndia for more from Ford.
Join our official telegram channel for free latest updates and follow us on Google News here.