Ever since Ford quit manufacturing in India, its loyal fans are keeping a close eye on the international models hoping to get them via the CBU route.
Have you ever wondered what the modified version of the Ford Endeavour (Everest) could look like? Well, this digital iteration might provide you with the answer. Ford loyalists have been craving for the reintroduction of popular products like the EcoSport and Endeavour in any way possible. The recent unveiling of the 2022 Everest in the international markets has sparked some hope for it to come to our shores via the CBU route. For now, however, let us satiate our desire by glancing through this digital version that merges the front-end of the 2022 Expedition with the Indian Ford Endeavour.
You may also like: New Ford Endeavour in First Walkaround by Indian Vlogger
You may also like: This Ford Raptor Lookalike is an Endeavour with Mods Worth Rs 25 Lakh
Ford Endeavour with Expedition Styling Kit
The talented digital automobile designer SRK Designs have come up with this unique mashup. They have merged the best elements of the International models, the Everest and Expedition. The result is a striking and colossal SUV with dominating road presence and appearance. The front fascia is overloaded by a massive front chrome grille with dual black stripes running across the face flanked by C-shaped sleek LED DRLs and LED headlamps. The sporty skid plate at the bottom and bold bumper design makes the face look adventurous. The bonnet is already upright with slight creases.
You may also like: New Ford Endeavour Eligible for Import But Will You Pay Rs 90 Lakh
Moving to the sides reveals large wheel arches filled adequately by chunky alloy wheels that are painted black with red brake callipers, off-road-focus high profile tyres, side steps for easier ingress and egress, blacked-out B- and C-pillars and roof rails. It has body-coloured door handles and a traditional antenna for the radio. All in all, the modified version of the Ford Endeavour looks much sturdier and more solid than the stock model. 
You may also like: 2023 Ford Endeavour a Toyota Land Cruiser Prado Killer? – Foreign Media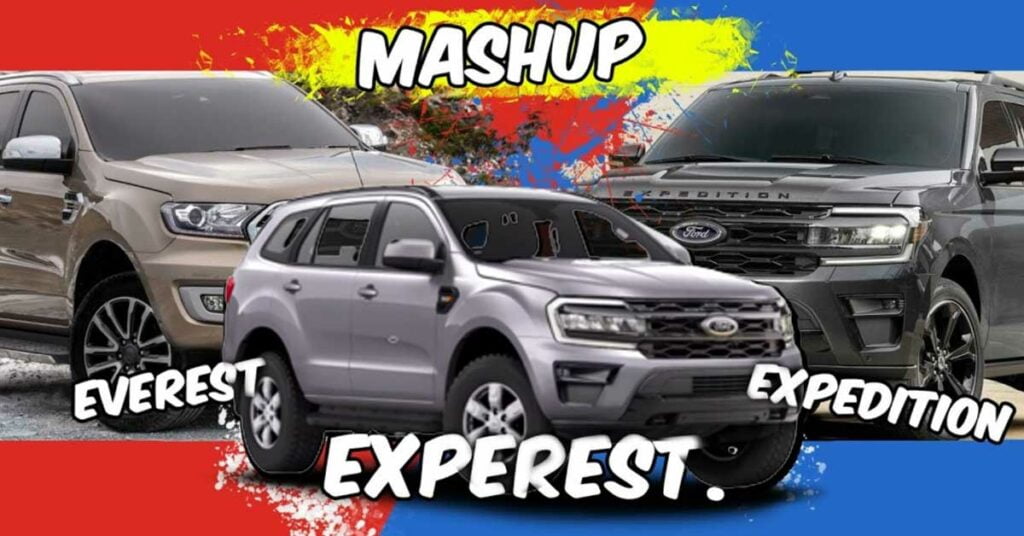 The Indian Ford Endeavour was available with a 2.0-litre turbo-diesel while the latest-gen model, which is available internationally, comes with three engine options- 3.0-litre V6 turbo diesel, a 2.0-litre turbo diesel and a 2.3-litre EcoBoost petrol, depending on which international market is receiving this model. The choice of transmissions includes either a 6-speed manual or a 10-speed automatic. There is plenty of off-roading kit available too. It seems almost impossible that Ford would bring the Endeavour back to India via the CBU route as it would shoot the prices up by almost 100% to what they are now. So, all you Ford Endeavour fans out there, hold on to your Endys.
Join our official telegram channel for free latest updates and follow us on Google News here.