Ford Figo is no less than a trump card for Ford India as it has turned the sales charts up since its launch. The value it offers at a very aggressive pricing and the space and features it provides in its segment along with signature sharp handling of Ford cars has made it so popular. So far, the Figo has been considered to lack some of the frills which come with most competing cars in their top end variants. To make the Figo an even better option and stand firm against the competition, Ford India is about to bring new features to the top end variants of Ford Figo. As per a report by our fellow blog ICB, these new features will be – Tilt Adjustable Steering, Alloy wheels and USB input for 2-DIN audio system of the top end Titanium and ZXI variants of Ford Figo.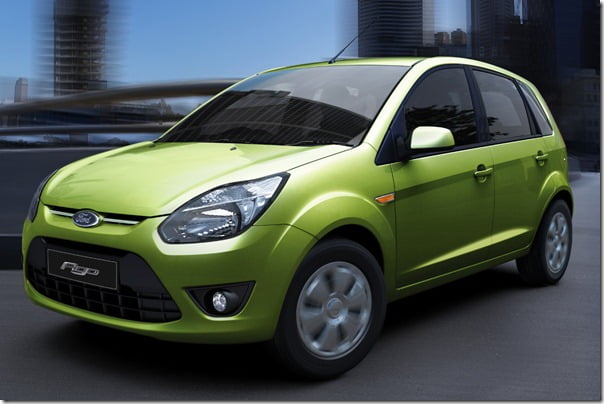 image- Ford Figo Small Car India
There is some announcement expected on the 7th of November 2011 from Ford India. As per the expectations of the media, its most likely the launch or announcement of launch of the Ford Fiesta 2011 Automatic variant in India. The new Ford Fiesta 2011 was launched with Manual transmission only back in July 2011 with both diesel and petrol engine options. Also read : Ford Fiesta 2011 First Test Drive Review Video and Pictures- 1.5 Litre Diesel and Petrol. On the same event, we may hear about the official information of the feature additions to the Ford Figo small car also.
via – ICB
check out more-
More Related News