Even though Ford cars are no longer on sale in India, it continues to enjoy a strong fanbase of owners and enthusiasts
Updated on 9 February 2022- Akshay D'Souza got in touch with us after seeing his images on our website and shared some more images from the lovely photoshoot. The same have been uploaded in the gallery below. We're really pleased with how he has made his car a part of a memorable life experience and wish the couple a happy and prosperous life ahead.
One's wedding celebrations are easily among the most memorable experiences of his or her life. And to share the happiness, it's only usual for those tying the knot to invite the company of friends, family and well-wishers. Today, we have details of a slightly unusual part of a couple's pre-wedding celebrations. As per the details shared on social media, one Akshay D'Souza has made his Ford Freestyle a huge part of the pre-wedding photoshoot.
You May Also Like: Heart Warming- Ford India Sends B'day Gift to Customer's Toddler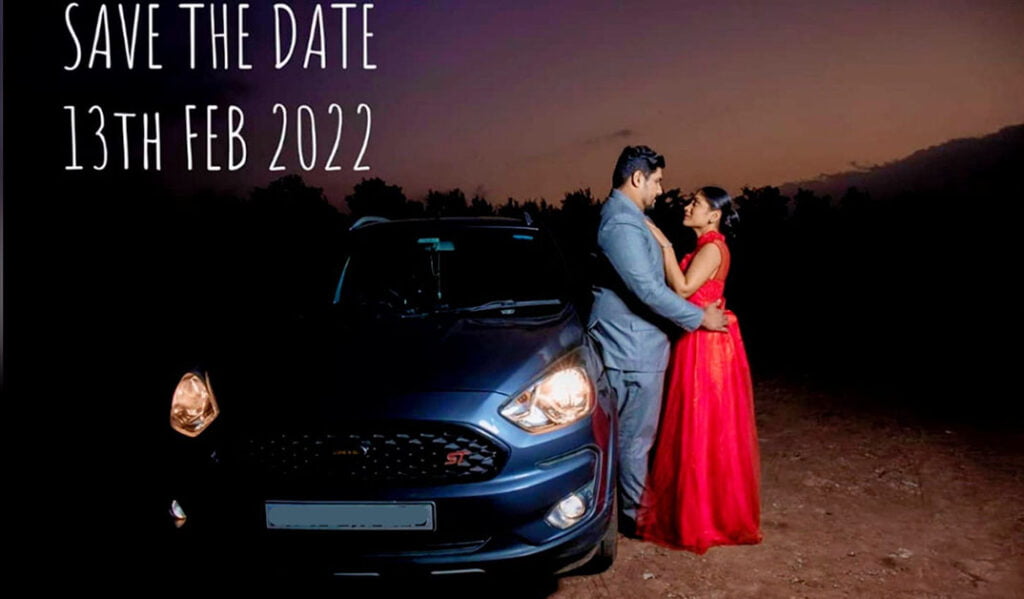 You May Also Like: Truck Tests Build Quality of Ford EcoSport – VIDEO
It's not unusual for car enthusiasts making their vehicle an important part of their lives and this is something that gets further amplified when it comes to cars that appeal more to the heart than the brain, which is something that Ford cars have excelled at. We have two images of the lovely couple and their Ford here and it's clear that the Freestyle is going to be an important part of their celebrations. A 'Save the Date' image shows the couple posing with the crossover-style hatchback while other shows the bride tinkering with the car's mechanicals as the groom poses alongside it. Shared by D'Souza's friend, the congratulatory post reads-
"Dear All Ford Lovers Ford Family,
Presenting & Featuring few of lovely amazing #PreWedding #FordPhotography #FordMoments by our Beloved Lovely Brother Akshay Dsouza who's going to tie the knot in few days. Please wish him wholeheartedly. Congratulations Akshay Brother, Best Wishes, Thrilled to see your Love for Ford. May the Allmighty Bless your Marriage & May the unique connection between you two stay unchanged eternally always. With lots of Blessings, I/We #FordLoversFamily, wish you all the very best always. Really feel proud to see your amazing PreWedding Photoshoot with your BlueOval. Wishing you (the lovely Couple) both again many more happy miles with your Ford."
You May Also Like: Truck Tests Build Quality of Ford EcoSport – VIDEO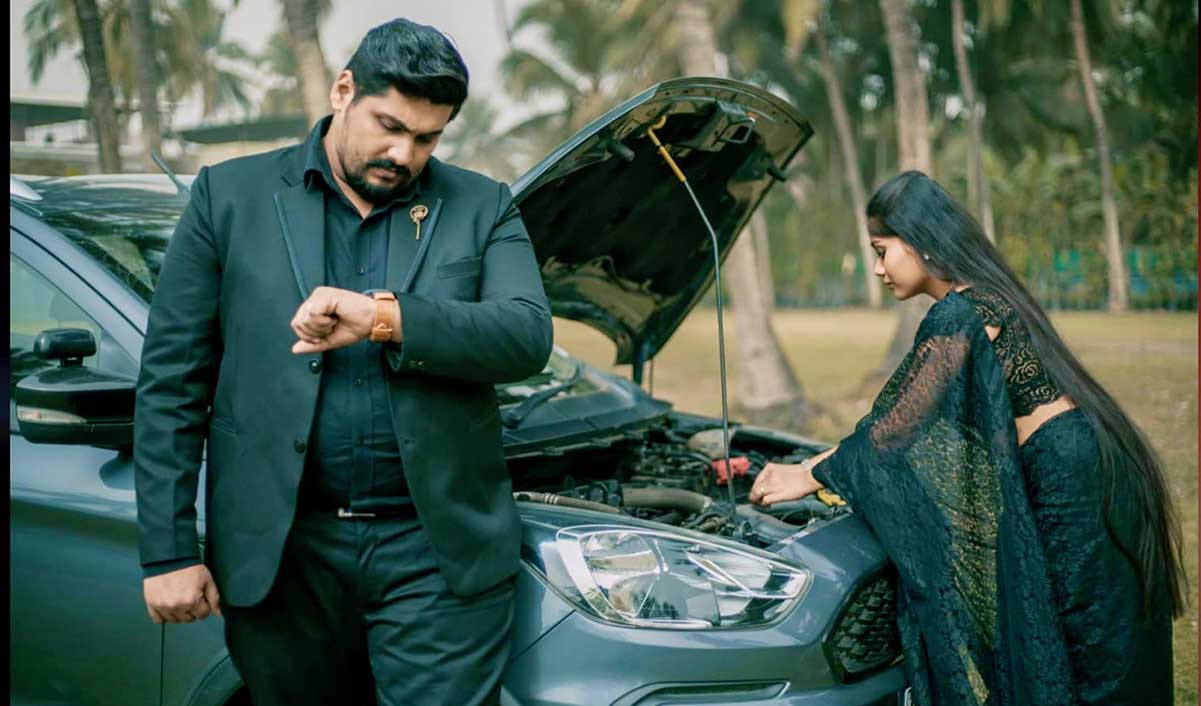 Ford India Suspends Retail Operations
It's noteworthy here that Ford discontinued its Indian retail operations last year but hasn't completely exited the country. It's even making efforts to ensure continued trust of its customers. In line with this, it has retained 90% of its after sales outlets to minimize the inconvenience caused to its customers. It is imperative to mention here that the company's decision to leave the mainstream Indian car market was taken after it suffered heavy losses amounting to over USD 2 billion. But what's heartening to know is that unlike carmakers like Chevrolet or Fiat, it hasn't completely given up on the car market and plans to return with premium CBU models like the Mache E, Raptor and Mustang.
Join our official telegram channel for free latest updates and follow us on Google News here.