Ford India is planning to add more SUVs in its India lineup. Currently, the demand for passenger vehicles, and especially for SUVs is ever increasing. Ford plans to make an SUV-dominating future lineup for the local market. Check out more details of the news here. 
Ford India currently has two UVs in its lineup, the EcoSport and Endeavour. Both are one of the top leaders in their respective segments. Now, Ford India is planning to add more SUVs in its lineup for India. It plans to have an SUV dominated future lineup in India. Its current highest selling model is the Ford EcoSport. This SUV has a share of around 40 per cent of the total one million units sold in India till now. Currently, Ford India's lineup starts from the Figo, Freestyle, Aspire, Ecosport, Endeavour and the Mustang GT. Barring EcoSport and Freestyle, all are scheduled to get their facelifts launched by 2019. The Ford Kuga SUV is expected to launch in India by the year-end and it will take on the likes of Creta but might cost a bit more than it.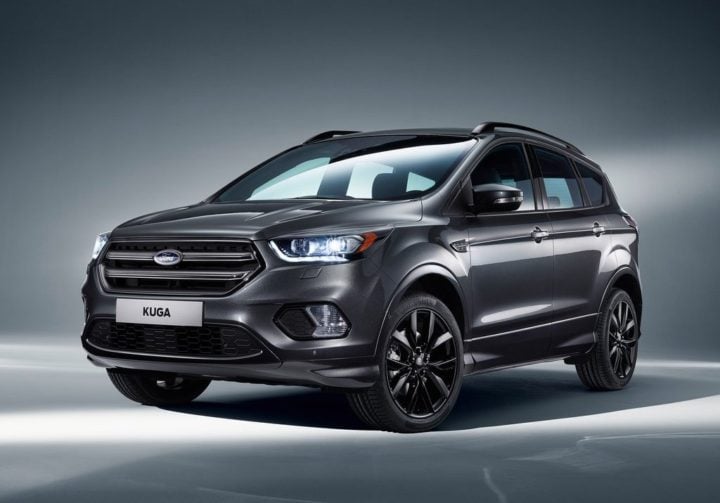 Also Read: Ford Kuga Might Launch In India By The Year End- Could Use Mahindra XUV 500 Platform
"UVs bring well over half of our volume today and it will turn more intense in the future. It is not because we want that…that is where the consumer segment is moving and we need to play there and win. That is the trend globally as well. It plays exactly to our strength. Ford is very strong in UVs traditionally. If we do the UVs right the market will respond favourably. Our centre of gravity will move towards UVs but we will still have cars in the portfolio," Anurag Mehrotra, president and managing director at Ford India told Business Standard.
Also Read: 2018 Ford Endeavour India Launch Likey By Festive Season
Since the past few years, out of the total car sales, UVs have been contributing nearly 60-70 per cent. In FY18, out of the total 90,061 PVs sold in India, 56,697 sold were just UVs. Also, the sales in FY18 have grown by 3 per cent from FY17 and around 12 per cent from FY 16. Ford is one of the largest UV exporters in India, primarily exporting the EcoSport to foreign markets.
Also Read: Ford Figo 2018 Facelift Launch Date, Price, Features And Specs
Currently, the only expected SUV in its lineup is the upcoming Ford Kuga. The SUV will be placed between Ecosport and Endeavour, rivalling Creta. The SUV is expected to launch by late 2018 or early 2019. It will be available in petrol and diesel variants – a 1.5 Litre Ecoboost Turbo petrol and 2.0 Litre TDCi Turbo Diesel. The SUV will come with features such as Dual-zone Aircon, AWD, Push Start/Stop, Panoramic Sunroof, SYNC-3 Infotainment, Multi-function Steering Wheel, Electric Tailgate, Cruise Control, Rear Aircon and 7 airbags. Moreover, it will really look like an elder brother of the EcoSport.