Ford India Executive Director for Marketing, Sales and Service, Mr Nigel E. Wark in an interaction with media revealed that Ford Figo was the last India specific car introduced in India by Ford. In future, there will be no India specific cars introduced in India, rather Ford India will bring its global cars to India. Based on the "one-Ford" philosophy, Ford will focus on developing cars based on the platforms which can be used globally and the exteriors of almost all future cars will be almost alike in all countries or markets across the world. These cars will be localized and modified for the needs of local markets and will be sold across the world. This brings lots of cost savings in terms of investments required to develop a car, design, testing, safety and performance benchmarking etc. Also it brings economies of scales to Ford as a global car maker. Along with all these benefits, it also helps create a stronger brand image for the car models sold by Ford. The upcoming compact SUV, Ford EcoSport is expected to be sold in over 100 markets across the world. Similarly, the new Ford Fiesta 2011 is sold in many countries already and looks almost the same in every market, it gives Fiesta an almost global face and recognition.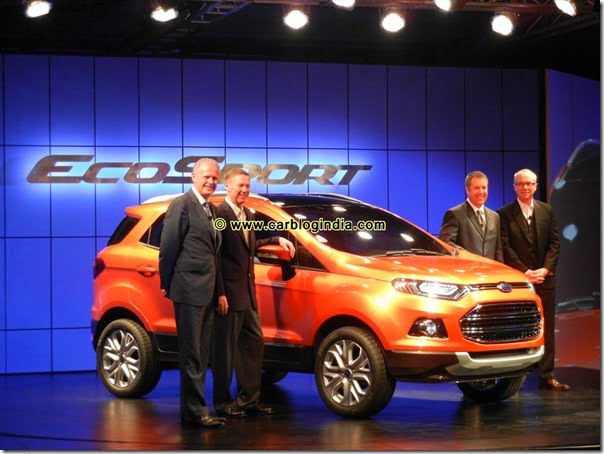 image – Ford Global Car EcoSport Unveiled At Indian Auto Expo 2012
After the Ford EcoSport which will hit India roads in the second half of 2012, there are high chances of the Ford B-MAX compact to launch in India. Some media reports suggest that the B-MAX in India as early as 2015 as there will be 8 news launched by Ford in India by 2015 as revealed officially during the launch of the Ford EcoSport in New Delhi on 4th of January 2012. The Ford B-Max is a compact MPV which is slightly over 4 meters in length, the same can be tweaked to get under 4 meter and make a huge cost benefit by falling under small car category in India. If placed under small car segment, it will cost as low as Rs. 6 Lakhs.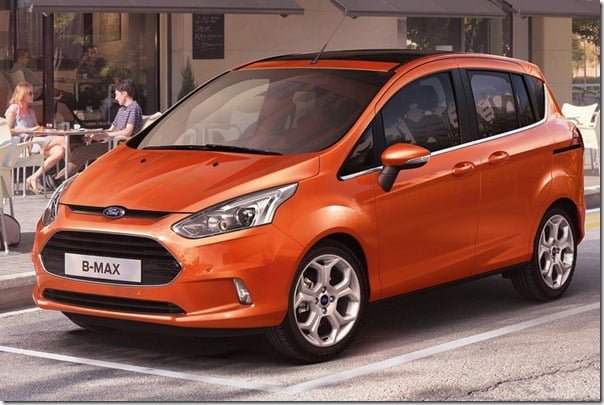 image – Ford B-Max MPV
Ford is also developing another manufacturing unit at Gujarat with one billion dollars investment and it plans to use the same as an export hub along with catering to Indian domestic requirements. Being close to ports will help it greatly to export cars to other markets from India. Ford is betting big on the Asia Pacific region for its next 3 to 5 years plans as there is a huge potential of growth in these markets and India is one of these markets which is not only very beneficial in terms of selling cars, but also very favorable for setting up car manufacturing facilities for exporting cars globally because of its favorable location, lower manufacturing costs and higher technical competency skills.
via – BusinessLine
check out more-
More Related News