Sometimes, people go to extreme lengths to mark their protest and this Ola electric scooter owner represents just that.
In a bizarre turn of events, an Ola electric scooter owner decided to tie his EV to a donkey as a sign of protest regarding poor customer care service. In the past, we have seen some car dissatisfied car owners taking such measures to make their voices heard and persuading service centre personnel to do something to remedy their issues. This is an incident of the e-scooter owner tying his EV to a donkey must've also aimed at that. Let us check out the details of this hilarious but concerning event.
You may also like: 1,441 Units of Ola S1 Pro Recalled for Diagnostics and Health Check
You may also like: Ola Electric Cites Rider's Negligence as Reason for Recent Crash
Ola Electric Scooter Owner Ties His EV To A Donkey
Sachin Gitte is a trader from Parli, Maharashtra who booked an Ola scooter back in September 2021. He received the delivery in March 2022 after waiting for almost 6 months. However, the e-scooter started having issues just 6 days after the delivery. He called the service support and a mechanic diagnosed the issue. But no one came to fix it. Gitte called customer care time and again to ask for help but only received vague responses. When no one attended to his issue, he decided to take to the streets to make his voice heard.
You may also like: Ola CEO Dances to 'Bijlee Bijlee' to Tease Music Player for S1 Pro
In the video clip, he is seen with his yellow Ola electric scooter. The e-scooter is tied to a donkey and the placard around the EV and the donkey reads not to buy the Ola electric scooter. This was the result of frustration and anger at the poor customer care service of Ola as a mark of protest against the company. One could imagine the trouble he must've gone through because of which he was left with no option but to pursue this route.
You may also like: Ola S1 Pro Aces Hill Ride with Family, Runs 26km on 0% Battery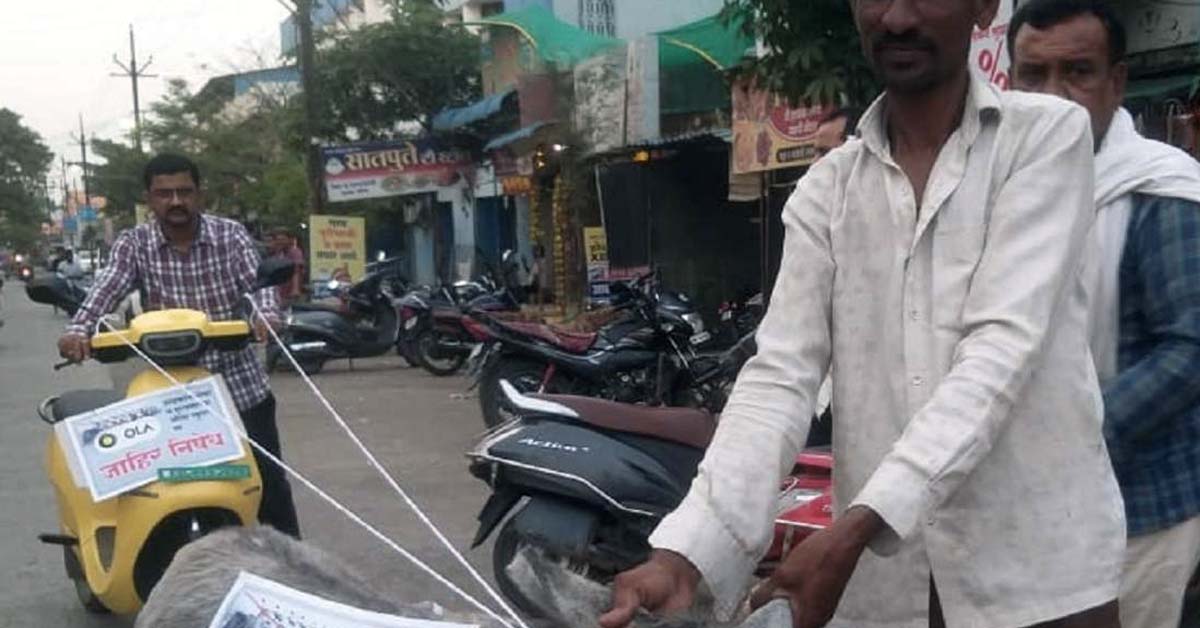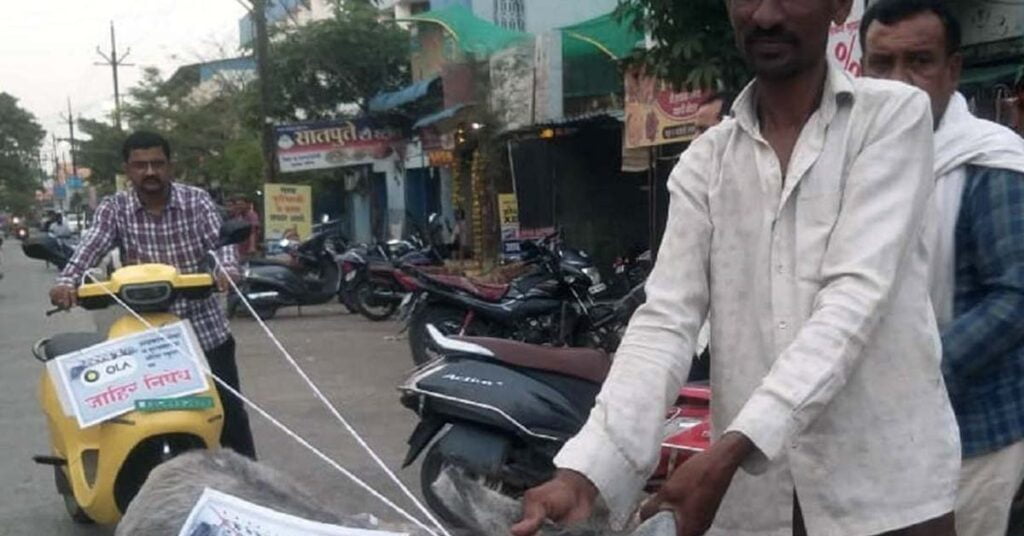 Ola scooters have been in the news a lot for various reasons. The kind of buzz they have created around the launch was quite unprecedented but the efforts were overshadowed by the delay in deliveries initially, and the poor performance of the electric scooters, later on. Do you think this act of the Ola electric scooter owner tying his EV to a donkey was justified?